Corgis, or Pembroke Welsh Corgis, are a tiny breed of dog that originated in Pembrokeshire, Wales. This breed is incredibly friendly and devoted to its owners, which makes them quite easy to train.
However, they require a great deal of attention. While looking for a Corgi puppy might be tremendously exciting, there are several factors to consider before going out and choosing a Corgi breeder.
We've created a free Corgi puppy buyer's guide that's packed with information on how to identify the top Corgi breeders in Michigan and what you should know before bringing the wonderful affectionate dog home.
Without further ado, here are some of Michigan's top Corgi breeders.
1. Corenna Pembroke Welsh Corgis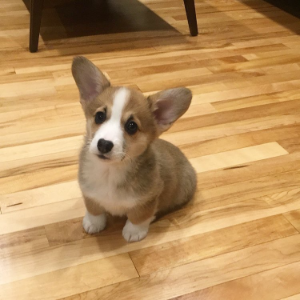 Since 1989, Corenna Corgis has had corgis and enjoyed displaying them in different exhibitions including Conformation, Rally, and Scentwork. The breeder is also proud to have brought multiple healthy litters into this world. She breeds quality puppies from health-tested, breed-standard representatives.
The breeder is also a member of the Pembroke Welsh Corgi Club of America, the Marquette Kennel Club, and the Lakeshore Pembroke Welsh Corgi Club.
She is also a staunch advocate for the responsible breeding of high-quality, healthy dogs. Additionally, she also advocates for responsible dog ownership and animal welfare.
Corenna has also sold Corgi pups at both the National and Lakeshore specialty markets. She's still producing corgi bellybands and cover-ups which she showcases on her Facebook group.
For ordering information, please visit the Corenna Creations Facebook page or reach out using the contact information below:
Corgi Breeders Information:
2. Monte Cristo Welsh Corgis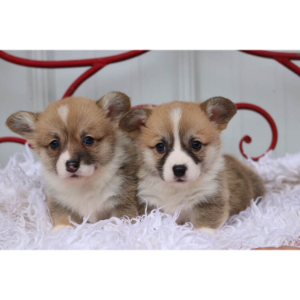 Monte Cristo is an established breeder and devoted family of Pembroke Welsh Corgis. They are located in Carson City, Michigan. For almost 25 years, they have been keen breeders and corgi fanciers.
The family-run setup raises Pembroke Welsh Corgis on a 22-acre farm in the country together with their four children. Before their puppies leave home, they get extensive loving care and practical socialization.
Monte Cristo Corgis are committed to being a force in the Welsh Corgi community by offering high-quality Corgis that you can call your own. They chose to breed the Pembroke Welsh Corgi for its affection, temperament, and intellect.
They offer puppy transportation where necessary and will also meet puppy buyers within the state for personal delivery. If you are able to visit their farm, the better.
If you are interested in purchasing one of the Monte Cristo Corgi Babies, you must complete a purchase agreement. Personal checks are accepted for deposits. Additionally, they accept payments using Venmo, Zelle, or PayPal.
You can also contact them to arrange a visit to meet their Corgi family using the information below. They provide free delivery only within the state of Michigan.
Corgi Breeders Information:
3. Stacey Marquee – Corgis-in-a-Blanket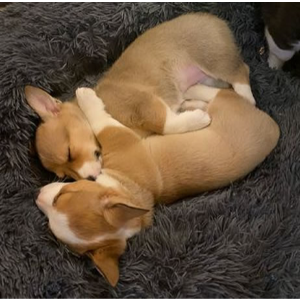 While many breeders allow puppies to move to their new home at the age of six weeks, Dr. Stacey Marquee believes that the period between six and eight weeks of age is crucial for the pup's socialization and developing an understanding of their pack order placement.
Within the home, the pack order applies to every member of the adopting family, including children who live in the home as well as those who visit frequently. Dr. Stacey regularly posts all the available Corgi puppies on her website.
All puppies are offered at a cost of $2,000.00 each. The following services are also provided to each puppy:
AKC registration for a limited time only if paid in advance.
Microchipping as well as membership to the ACK Reunite program, which includes a collar tag and lifelong recovery service enrolment.
Deworming at two, four, six, and eight weeks of age.
First DHLPP immunization at 8 weeks of age
One-year health-insurance coverage
Genetic analysis of each individual parentage
A $1000.00 non-refundable deposit is required at the time of reservation. The remaining balance is payable when you pick up your new puppy from the breeder.
Also read: Best Shiba Inu Breeders In Colorado
Corgi Breeders Information:
4. Ells Puppies – A Loving Treasure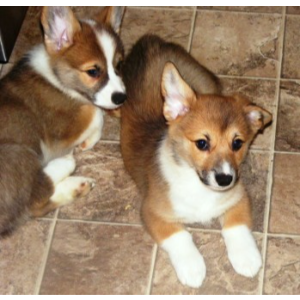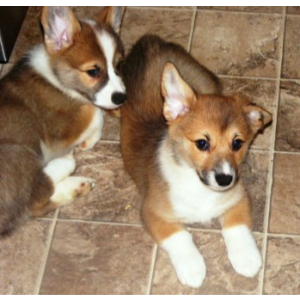 Ells puppies are reared in their household and are descended from some of the best bloodlines available. They raise exceptional quality puppies for exhibition or companionship.
They are continuously entertaining and engaging with them, which ensures that the pups are highly socialized. Corgis are a small dog with a big canine temperament that you simply must adore. Ells puppies are pre-spoiled for your convenient training.
Each puppy is vaccinated, dewormed, and has had its tails docked and dewclaws removed. If you choose to purchase a puppy with a tail, please specify and pay the full non-refundable payment for the puppy. Puppies begin $900.00 for males and females, and $1150.00 for the puppy's full registration.
A $200.00 non-refundable deposit secures the puppy of your choosing. They accept cashier's checks, money orders, and money orders made payable to Don Ells. Keep in mind that no personal checks are accepted.
Corgi Breeders Information:
5. Hydrangea Hills Corgis in Michigan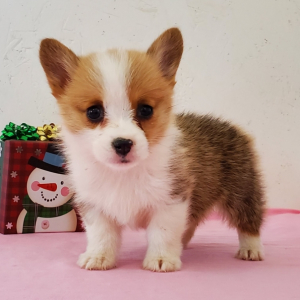 At H&H, they pour their souls into beautiful dogs and puppies. They adore the fact that they are able to assist others in adding that wonderful friend to their family. Like everyone else, the staff at H&H enjoy spending time with their dogs and take delight in sending home well-socialized puppies.
They want you, as potential customers, to be as enthusiastic about their puppies just like they do. You may contact them at any moment to learn more about their Corgi breeding practices.
H&H charges between $2,000 and $3,500 for each of their PEMBROKE Corgi kids. Tri, black & white, sable, red, and brindle CARDIGAN puppies are $3,000, and all blue merle puppies are $3,500. The pup's genes and disposition are exceptional. H&H does not simply let a baby leave their home without a contract signed and payment deposited in full.
They never release a puppy younger than 7-7 1/2 weeks of age. Because a puppy learns so much from his/her littermates and mother during their final few weeks together. The breeder wants to ensure that your puppy has received all necessary puppy socialization prior to coming home.
This teaches them how to assert dominance and how to interact with other canines. The sixth and eighth weeks are crucial for the puppies to acquire these skills.
Corgi Breeders Information:
6. Kirkwood Corgis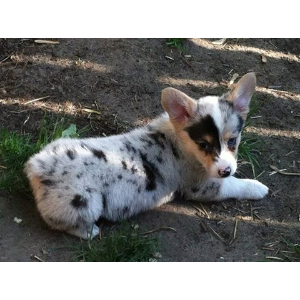 Kirkwood Corgis is a reputed Corgis breeder located in Flint Charter Township in the state of Michigan.
They also do rescues but are currently developing a new page for that. You can email them if you have any questions concerning rescues. They are also now shipping puppies by air.
Please bear in mind that airlines will not ship if the temperature is greater than 85 degrees at the time of flight or less than 20-40 degrees. Shipping is an additional cost that will cover the flight, crate and hardware, and health certificate.
The puppy's photo is updated as they age. They will be current on immunizations and worming as they age. They will be current on immunizations and worming.
Once the tails and dew are completed, they will come with a Puppy Pack including a variety of useful items, health data, and a contract. All puppies are raised in their home, surrounded by children, dogs, and other animals, and are really adored!
They do not accept visits till the infant is approximately six weeks old, but you will still get weekly photos of your pooch. Puppies are ready to go home between 8 and 10 weeks of age; this is the optimal age for a well-rounded puppy or dog.
The breeder has Pembroke Welsh Corgis registered with the AKC. At Kirkwood Corgis, they share the love for Corgis with other dog lovers and go to great lengths to breed short-legged adorable puppies that will definitely steal your heart.
Corgi Breeders Information:
More Information About Corgi Puppies in Michigan
Friendly, lively, affectionate, and obedient, Corgi, originally a herding dog, has repeatedly captivated the hearts of humans with its incredible personality. They are available in four different hues and are quite lovely.
Pembroke Welsh Corgis are herding dogs. They are one of two breeds known as Welsh Corgis, the other being the Cardigan Welsh Corgi. Both are believed to be descended from a northern Spitz-type dog.
The Pembroke Welsh Corgi is one of those canines with a murky origin, with some claiming they are descended from crossbreeding between Swedish Vallhunds and indigenous Welsh dogs.
However, what can be said about them is that they have existed for a long period of time and are popular among the British as Queen Elizabeth's favored dogs, having been associated with the British monarchy for approximately 70 years.
Typical Characteristics of Corgi Puppies
Pembroke Spaniels are eager-to-please dogs that are extremely loyal, affectionate, and loving. These characteristics make them quite easy to train. They are extremely bright dogs and have been ranked as the world's 11th most intellectual dog.
They are extremely attentive and make excellent guard dogs because they are continuously on guard and guarding their owners and their property. Pembroke Spaniels do not bark frequently, so if you hear them bark, you can bet they have discovered something odd and are attempting to warn you.
They thrive on being the center of adult's and children's attention, which makes them an ideal family dog. They are not as sociable with other dogs as they are with humans, possibly because they are wired to be with humans or herd animals.
Pembroke Spaniels are at ease in either cold or hot temperatures, as they adapt well to both. This is because they are natural herders and spend a lot of time in the shed. They are made to withstand any weather.
Corgis Are Intelligent
Corgis, like other herding dogs, are a very intelligent breed. When most people hear the phrase "intelligent dog," they immediately envision all the things they can teach their canine. While these dogs are extremely trainable, they are also capable of learning and teaching themselves, even when it is information you do not want them to learn.
Corgis Shed a Lot at Times
This is perhaps the most distressing component of owning a Corgi, second only to barking. They have a double coat, which results in excessive shedding. They have two shedding seasons, in the spring and fall, but shed more profusely than the majority of breeds at all times.
Identifying a Good Corgi Breeder
If you've decided to acquire a Corgi from a dog breeder, make sure to choose a responsible breeder. It is not uncommon for individuals to pose as genuine dog breeders while operating puppy mills or committing scams.
The easiest method to prevent these types of Corgi vendors is to conduct preliminary research on the breeder you intend to purchase from to ensure that you are dealing with a trustworthy source.
Corgi costs are normally between $1,500 and $3,000+.
Conclusion For The Best Corgi Breeders in Michigan
Corgis' popularity is unquestionably deserved! They are a very clever, affectionate, and family-friendly breed of dog.
Simply ensure that you are prepared for the responsibilities associated with pet ownership and conduct research on the breeder or facility from which you intend to get your Corgi.
You will also like: Best Sheepadoodle Breeders In California