Are you looking for the best Maltipoo breeders in North Carolina? Many dog lovers encounter many challenges looking for the perfect breeder of their favorite dog breed. A simple search on Google will leave you with dozens of options from which to choose. Many people find this process overwhelming, especially new pet parents.
However, we have decided to do the hard job for you. In this article, we will list and closely examine the most trusted and reputable Maltipoo breeders in this state. Maltipoos are a mix of Maltese and Poodle, but not every breeder knows how to breed perfect puppies.
When bred properly, these dogs inherit their parent's hypoallergenic and non-shedding coats. Without further ado, here are the best places to buy this dog breed in North Carolina.
Other articles you will also like: 5 Best Goldendoodle Breeders In North Carolina! and 5 Best Labradoodle Breeders In North Carolina!
1. Tiny Designer Puppies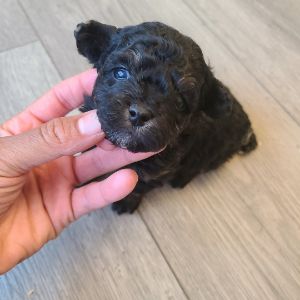 Tiny Designer Puppies made it to the top of our list because of its high-standard breeding program and impressive health guarantee. If you are looking for the best Maltipoo puppies in North Carolina, this is one of the best breeders to consider.
Tiny Designer Puppies is not limited by state, as they deliver puppies nationwide. They offer pickups, ground, and air delivery. Hence, regardless of where you are in the US, this breeder can deliver your pup to you.
We also like Tiny Designer Puppies for its highly informative and updated website. The breeder spares no information; you will find everything you need about them and their puppies on the website.
They update it regularly to inform potential customers of current and upcoming litters. This breeder is located in Raleigh, North Carolina; they recently relocated from Austin, Texas. Tiny Designer Puppies also breeds and raises other designer dogs like Poodles, Morkiepoos, and Yorkiepoos.
This breeder always puts their clients and puppies first. They ensure their clients go home with perfectly healthy puppies. All the reviews on their website are from happy customers. TDP raises its puppies in their home. They provide them with the best dog food (grain-free formulas at the appropriate age).
The puppies start litterbox training at five weeks old and crate training at six weeks old. This breeder also removes the dewclaws of the puppies for safety. Your new baby will come dewormed, vaccinated, and with tails docked. However, tail docking is based on owner requests.
One unique thing about this breeder is its health guarantee. It offers one of the best health guarantees in the industry. This breeder believes that if a puppy gets sick, it is their responsibility to ensure the pup is healthy, safe, and sound.
They offer an extensive health guarantee that involves full vet bill payments up to the puppy's cost. The breeder also offers a two-year genetic health guarantee to protect the puppies against hereditary diseases.
Maltipoo Breeder Information:
2. Happytail Puppies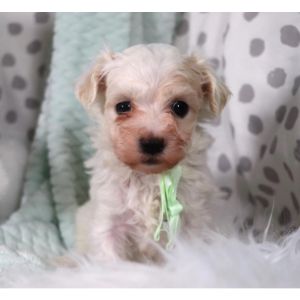 Happytail Puppies is the home of the most purebred and designer dogs in North Carolina. This family breeder has a wide variety of dog breeds, including Maltipoo and other crossbreeds.
They also work with other professional breeders in the country to provide pet lovers with quality and healthy puppies. Happytail comprises a group of wonderful families passionate about producing and raising the happiest and healthiest puppies.
Happytail has dedicated itself to ensuring all its puppies are properly loved and cared for until they move to their forever homes. All their puppies are raised in a loving environment, ensuring they get all they need to remain healthy and strong.
They also groom and exercise the puppies daily to ensure they are always neat and active. Happytail also makes sure the puppies receive the best health care possible. All their puppies are up-to-date on vaccinations and dewormings.
They also provide them with the best food and vitamins. Happytail knows that different life stages and breed sizes require different nutrition. Hence, they ensure all their puppies enjoy age- and breed-appropriate food and vitamins.
The breeding program is licensed and inspected. They regularly inspect the facility to ensure it is always safe, healthy, and conducive for raising puppies. All the puppies receive routine vet and physical checks by a licensed, in-house veterinarian. They are also raised by government-inspected and licensed families.
They own and care for all their sires and dams, enabling them to provide in-depth information on vet reports and bloodlines. They also tested the puppies' parents for various genetic health conditions.
Furthermore, Happytail Puppies offer delivery services for all their puppies. They offer standard ground, premium ground, and luxury ground/air shipping. They can ship your puppy to wherever you want in the United States.
The Standard Ground Package includes safe ground transportation for your puppy with a nanny. They will provide the pup with food and water, ensuring they remain comfortable throughout the journey. The Premier Package comes with additional offerings, including treats, toys, bowls, a travel crate, and a bed. The Luxury Package is the best but the most expensive.
Maltipoo Breeder Information:
3. Palm View Pups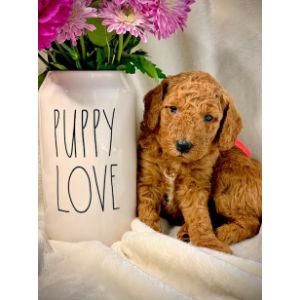 Palm View Pups produces and raises healthy, quality, and loving puppies underfoot. They are one of the most trusted breeders in North Carolina. You can rely on this breeder if you are looking for beautiful and super healthy Maltipoo puppies.
They produce friendly family companion dogs, bringing joy and happiness to every home they go to. Palm View Pups is located in Wilmington, North Carolina.
This small, family-owned breeder specializes in breeding and raising Maltipoos and Goldendoodles. The puppies from this breeder are low to non-shedding, well-mannered, and semi-trained.
The main objective of this breeder is to provide you with healthy, beautiful, and well-tempered companion puppies. They live with all their dogs and puppies as members of their family. The puppies are loved and cared for like every other member of the family.
The dogs also receive equal love and care; they are raised indoors. Hence, rest assured your canine baby is in a safe, clean, and comfortable environment. In addition to spending quality time with the puppies, this family helps build their socialization skills.
The puppies interact with kids, adults, and other pets daily, so you will go home with a confident and friendly puppy. We also love this breeder for its affordability. Their adoption fees are reasonable compared to others.
Furthermore, this breeder provides lifetime support for all its customers. You can always reach out to them regarding questions about your new canine friend. All the puppies from this breeder come with a two-year genetic health guarantee.
The two-year guarantee is an assurance that you are buying a healthy and premium quality puppy. If the puppy suffers any genetic health condition within the guarantee period, the seller will take care of the bills or replace the pup.
They update their website regularly to keep customers informed about present and upcoming litters. The website also provides information on training and caring for Maltipoos and Goldendoodles. The website will teach you a lot about pet parenting and house training.
Maltipoo Breeder Information:
4. Hiltons Poodles Plus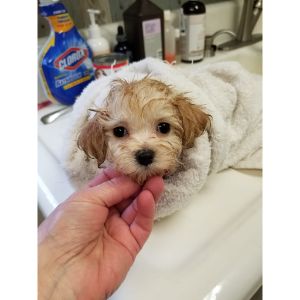 Hiltons Poodles Plus also made it to our list of the best Maltipoo breeders in North Carolina. This breeder has vast experience in this industry, and it is dedicated to providing families with the best quality Maltipoo puppies possible.
Hiltons Poodles Plus is audited by the American Kennel Club (AKC). They do extensive inspections of all the living areas of the puppies and dogs.
This breeder sells puppies on a first-come, first-serve basis. To join the list, you have to fill out the application form and make the initial deposit. Hiltons Poodles Plus ensures its website is always updated.
The breeder also updates its Facebook page about available puppies and upcoming litters. You can also watch videos of your pup's development and training process on the breeder's Facebook page. HPP breeds and raises Poodles and Maltipoos. They raise and hold the puppies until eight to nine weeks before releasing them.
HPP does not hide anything about its breeding program. They are transparent about all their processes. You can see the sires and dams of their puppies on the website, including their health information.
The breeder conducts extensive research before adding dogs to its breeding program. The puppies undergo several health tests and vet checks before joining their new families. Hence, you can rely on them for perfectly healthy puppies.
Maltipoo Breeder Information:
Conclusion For "The Best Maltipoo Breeders in North Carolina"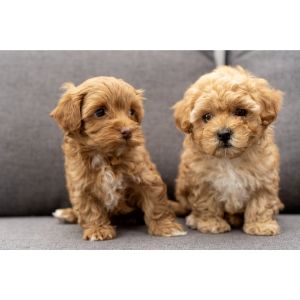 Like other puppies, Maltipoo puppies are significant investments. These puppies are more expensive than many other breeds. In addition to the cost of purchasing one, you have to spend a lot buying their items, including food, toys, vet visits, etc.
Hence, you want to ensure you are ready for such responsibilities before looking for the best Maltipoo breeders in North Carolina. If you are sure you still want one, you can rely on the breeders listed in this article for a quality, healthy, and happy puppy.
You will also like: