Have you ever wanted to own a cute, little canine with a huge personality? What you need is the Cavapoo dog breed. If you still have doubts about this dog breed, we want to assure you that you have made a great decision choosing to buy a Cavapoo puppy which is why we have a list of the best Cavapoo breeders in North Carolina for you right here.
If the remarkable personality of this dog breed does not sweep you off your feet, its exceptional temperament and hypoallergenic fur will.
Cavapoos are interesting and super cute dogs to have. They are a crossbreed between the Poodle and King Charles Spaniel, and they inherited their parents' fantastic traits and features. Whether you have a large family or stay alone, you cannot go wrong with this dog.
However, deciding to buy this breed is one thing, and finding the best Cavapoo breeders in North Carolina is another. Fortunately, we are here to take care of the second part for you. Read on to see the best places to buy this breed in North Carolina.
Other articles you will also like: 4 Best Maltipoo Breeders In North Carolina! and 5 Best Labradoodle Breeders In North Carolina!
1. Luv a Doodlez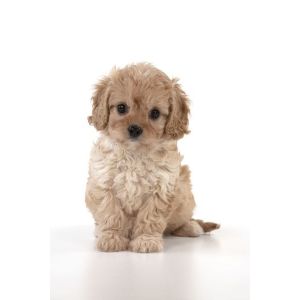 North Carolina is a large and pet-welcoming state. Many dog lovers live in the state, and there is virtually no dog breed you cannot find here. The state also has many breeders, but not all are made equal.
If you want to buy a happy and healthy puppy, your best option is a well-experienced and highly reputable breeder. Fortunately, we have many trusted Cavapoo breeders in North Carolina, and Luv a Doodlez is one of them. Love a Doodlez is the operator of Luv a Goldendoodle and Luv a Cavapoo.
Christy is the owner and operator of this breeding program, and she has been doing this for several years. This breeder has loved dogs since she was a kid. She ventured into the breeding industry because of her love for dogs, especially Goldendoodles and Cavapoos. She loved and owned a Miniature Poodle for years before starting the breeding program.
She produces first-generation (F1b) Cavapoos – 50 percent Poodle and 50 percent Cavalier King Charles Spaniel. Her Poodles and Cavalier King Charles Spaniels are loving, smart, and easy to train.
They all look good with excellent temperaments and traits. Crossing those breeds results in a beautiful, loyal, intelligent dog. Christy works with her family to ensure the puppies and dogs get all the necessary care, support, training, and socialization.
All her dogs have been genetically and OFA tested to ensure they are perfectly healthy. She does not breed dogs with health conditions. She conducts several health tests to ensure the dogs are free of genetically hereditary diseases. Furthermore, all puppies come with a one-year genetic health guarantee, so you have nothing to worry about when patronizing this breeder.
This breeder ensures the puppies and dogs get the best nutrition possible. They feed all their dogs with premium quality and nutrient-dense food. Their meals are free of by-products and unhealthy additives.
Furthermore, the breeder recommends the Pawtree Chicken and Sweet Potato dog food for new puppy parents. This breeder also offers a comprehensive training program for puppies. They can also recommend the best online training program for you and your new canine friend.
Cavapoo Breeder Information:
2. Jones Farm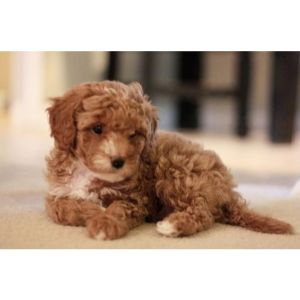 After a series of research and consultations, we found Jones Farms to be one of the most reputable Cavapoo breeders in this state. This breeder started this farm in 2006 with only two chickens. Interestingly, the farm has grown enormously since then.
They have added more chickens and Nigerian Dwarf goats to the mix. This breeder is located in Central North Carolina, but it services the entire state and other neighboring states.
Jones Farm produces and raises F1b Goldendoodles and Cavapoos. The F1b Cavapoos are a cross between a Mini Poodle and Cavalier King Charles Spaniel. The puppies from this breeder are non-shedding and hypoallergenic, making them the perfect option for people with allergies.
They breed, raise, and match their puppies with those on their waiting list. You have to contact the breeder if you want to secure a spot on the waiting list. They often list their available puppies on the website.
However, the demand for this breeder's pups is high, so you will likely not meet any available puppies. The sure way to get a puppy from them is to join the waiting list.
Jones Farm health tested all its sires and dams before breeding. The dogs are cleared by Paw Print Genetics for more than 250 genetic health conditions. With the rigorous testing processes involved, rest assured you will go home with a super healthy puppy.
Furthermore, the puppies undergo vet checks before leaving the farm and joining their new families. All their puppies also come microchipped to enable you to quickly find them when they go missing.
Furthermore, this breeder releases the puppies to interact with other animals on the farm. They also introduce them to kids and adults. Before eight weeks old, your canine friend will be well-socialized and full of confidence.
They will also learn how to use the doggy door and crate before coming. This breeder is well-appreciated for ensuring its puppies are well-trained and well-mannered. They have laid a solid training foundation, so you will not have any issues training your new canine friend.
Cavapoo Breeder Information:
3. King Lionheart Puppies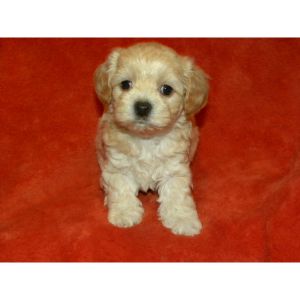 King Lionheart Puppies has won the hearts of many dog lovers in North Carolina with their beautiful and happy puppies. This breeder loves and cherishes their puppies and dogs. They spend a lot of time with them, helping them create a better bond with humans. Because of how close they are with their puppies, this breeder carefully selects who goes home with them.
They interview families and have strict guidelines for adopting their puppies. The breeder is committed to its puppies and releases them to only families that care for and love them.
The first requirement of this breeder is that there is always someone to care for the puppies during the day. They cannot be left home alone for over four hours a day, unless they have another pet companion.
King Lionheart raises its puppies in its home and sees them as part of the family. The puppies are raised in the house, not in a kennel or cage. The breeder made its home a happy place for the puppies and dogs.
King Lionheart Puppies welcomes and encourages visits to its home. The breeder has nothing to hide, and you can stop by whenever you want to see the dogs and their puppies.
Their deposit is a bit high but totally worth it. You need to deposit $1,000 (non-refundable) to secure a puppy on the current or upcoming litter. However, the deposit is included in the adoption fee, ranging from $3,500 to $4,500, depending on colour and gender.
Furthermore, you need a voice commitment to hold a puppy. Hence, you have to call the breeder and deposit the required funds. The puppies from this breeder are vet-examined before being released. The breeder also ensures they are up-to-date on vaccines and deworming before leaving.
Cavapoo Breeder Information:
4. Parker's Precious Puppies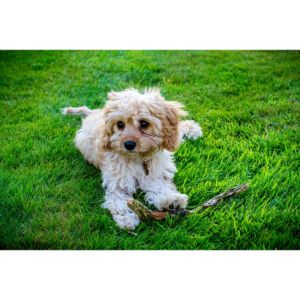 Concluding our list of the best Cavapoo breeders in North Carolina, Parker's Precious Puppies produces and raises precious and adorable puppies. This breeder invests a lot into its breeding program, ensuring all its puppies turn out to be excellent.
They breed only the healthiest and happiest dogs to avoid the common health issues associated with this breed in the puppies. The puppies are clear of genetically hereditary diseases that could put their life at risk.
Parker's Precious requires a non-refundable deposit of $500 to secure a puppy. They breed and raise their puppies until 12 weeks before releasing them. They hold their pups for 12 weeks for additional training.
The puppies undergo a series of training, including crate and potty training. Your pup will come home semi-trained, so you can continue with any online training program with ease.
This breeder can hold your puppy for an additional two weeks, and you will be charged $50 per week after then if you do not pick up your canine. Visits to the breeder's home are by appointment only, so you have to call to book an appointment. The deposit is non-refundable, and you can pay via different channels, including MasterCard, Visa, Cash, and PayPal.
This breeder has more than 25 years of experience in this industry. The breeding program is family-owned and operated, and the entire family works together to ensure the program is a success.
Cavapoo Breeder Information:
Conclusion For Best Cavapoo Breeders In North Carolina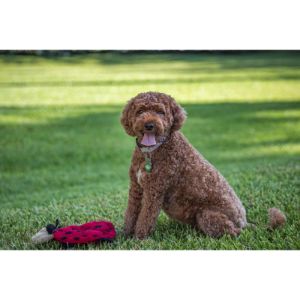 Before you begin your quest to find the best Cavapoo breeder in North Carolina, be sure of the genetic makeup and color you want. This dog breed comes in various colors; not all breeders produce multi-color Cavapoos.
You should also focus on health; ask for the complete health report of the puppy and take it to a licensed vet for confirmation. The breeders on this list provide health certificates and guarantees against genetic defects.
You will also like: