What happens when you cross a Maltese with a Poodle? Maltipoos of course are a warm, affectionate, and gentle dog breed. Their pacifist and docile natures make them an ideal companion for all kinds of households, including those with kids or elderly members.
Maltipoos don't need a lot of room to be happy. This makes them well-suited for life in small apartments. They also shed minimally to none at all so they require less grooming and are much easier to care for.
If these benefits weren't enough to seal the deal, these dogs are adorable with their small sizes, soft furry bodies, and black button eyes. Owing to their Poodle mix, Maltipoos are intelligent, easy to train, and sensitive to their owners' needs.
If you've been longing for a Maltipoo to call your own and reside in or near Arizona, check out these 10 Maltipoo breeders. A few of them aren't based in Arizona but you can make arrangements for shipping or pick up.
Maltipoo Puppies For Sale in Arizona
Since Maltipoos are a designer breed, it's unlikely you'll find one at your local shelter. Your best course of action is to find a reputable breeder with ethical breeding practices so you can be sure to get the best of the breed. Here are 10 Arizona breeders to consider.
1. The PawPalace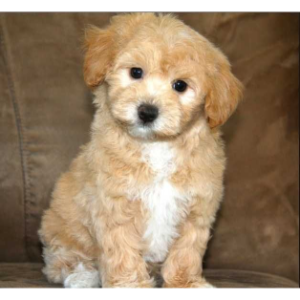 The PawPalace is a licensed breeder that's been offering a range of designer toy dogs since 2010. The store is popular for its high-quality Shih Tzu, Maltese, and toy Poodles as well as crossbreeds like Maltipoos.
All pets come with the following:
Vaccinations and deworming
Microchips
Pedigree papers
A free vet check
The store also has a moneyback health guarantee and offers a one-year congenital warranty. All their puppies are socialized and treated like family.
Maltipoo Breeder Information:
2. Maltipoo Furbabies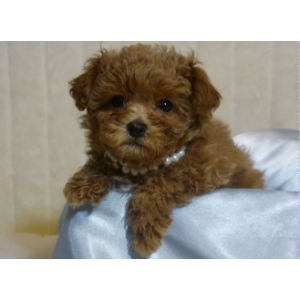 Maltipoo Furbabies is a Chicago-based breeder that's specialized in breeding miniature Maltipoos since 2006. The Maltipoos are bred from carefully chosen lines to ensure the best health and temperament and shipped throughout the United States.
This breeder offers Maltipoos of three known variations: teacup (also known as tiny Maltipoos), tiny toy, and toy size.
All of the puppies are raised at home and undergo appropriate vaccinations. They also come with a 1 year written health guarantee that compensates owners in the event of unforeseen complications with a purchased puppy. If you want to adopt from an upcoming litter, you'll need to visit the site and fill out a form to get on the waiting list.
Maltipoo Breeder Information:
3. Polo Maltipoos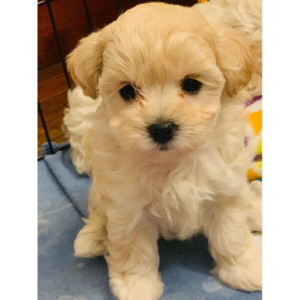 Polos Maltipoos has been a USA Top List Reviewed Maltipoo Breeder from 2017 to 2020. They are considered to be among the best breeders in the United States for Maltipoos. Puppies for adoption can be transported across the country as carry-ons in flights by the new pet parents or with the breeder herself when they reach 10 weeks of age.
Polos Maltipoos houses a number of incredibly rare colored Maltipoos. The range of colors includes bright white, light and dark apricot, blonde, light and dark caramel, mahogany, and red. The price varies based on the rarity of the color. To get on the waiting list for these rare beauties, you need to reach out to them by phone or email and wait to be screened.
Once you pass the screening, you will need to pay a non-refundable USD 500 deposit. Polo Maltipoos is one of the most trusted providers in the United States so the breeder sets the bar pretty high for the kind of homes they want for their beloved puppies.
Maltipoo Breeder Information:
For more Puppy Content: Best Cocker Spaniel Breeders in Ohio!
4. Country Acres Puppies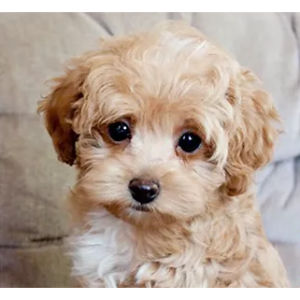 Country Acres Puppies is a family-run business located in Illinois, Chicago with over 10 years of experience breeding all kinds of small dogs such as Yorkies, Maltipoos, Markie Poos, mini-Goldendoodles, and more.
All puppies are bred from carefully chosen lines of healthy dogs with superior genetics to ensure quality. They are also vaccinated according to medical records and shipped across the United States.
The process of purchasing a Maltipoo is very streamlined. They post updates about upcoming litters on their website which you need to follow. You cannot join the waiting list or reserve a puppy until it has been born.
The puppy pictures are updated 5 weeks from birth so you can see what you're getting but you have to wait until they are 8 to 10 weeks old before taking one home.
Maltipoo Breeder Information:
5. PocketPoos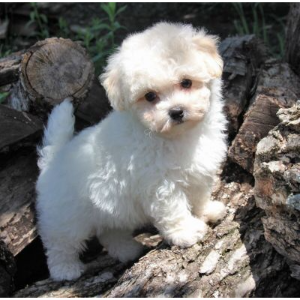 PocketPoos is a Tennessee-based breeder with 20 years of experience breeding Maltipoos. They currently offer Maltipoos in different sizes ranging from 3 to 10 pounds and different colors including some rare ones.
They also offer many DIY guides and advisory services to help you raise your Maltipoo and address any concerns you may face during your first few weeks with a new puppy.
If you live more than 7 hours away from their site, you may need to come and pick the puppy up yourself from the Nashville airport. They're incredibly protective of their puppies and will not risk shipping them via cargo. However, given their reputation for quality, it may be worth the trip.
Maltipoo Breeder Information:
6. Animal Kingdom AZ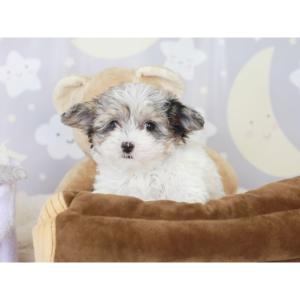 Animal Kingdom is an Arizona-based online pet retailer that has operated various stores across America since 1966. They specialize in the sale of high-quality, healthy, socialized, happy, and adaptable purebreds as well as hybrid puppies. All their puppies come from respectable breeders across the country who are known for their compassionate treatment of animals.
In addition to the puppies, Animal Kingdom's range of services also include:
Finding a new owner in case you cannot continue to look after your pet
Financing for some of the dog's necessary supplies in case you're cash-strapped
An initial free exam with one of their recommended veterinarians
A list of recommended dog trainers
Animal Kingdom has 4 branches in Arizona with the main one being the Arizona Mills branch in Tempe.
Maltipoo Breeder Information:
Contact: (480) 831-2877
Address: 5000 S Arizona Mills Circle Tempe, AZ 85282
7. Bear Creek Maltipoo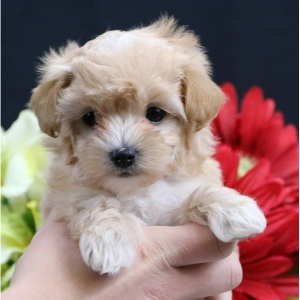 Bear Creek Maltipoo is an experienced breeder of lapdogs based in Umpire, Arkansas. Since 2007, the breeder has been producing genetically healthy Maltipoo puppies via selective breeding with the help of an in-house team of veterinarians who regularly inspect each puppy for defects and illness.
All of their Maltipoos are first-generation which means they use purebred dogs to achieve the perfect mix of Maltese and Poodle. For upcoming litters, visit the Puppy News Page on their website.
Maltipoo Breeder Information:
Conclusion For The Best Maltipoo Breeders in Arizona!
Maltipoos are a heart-melting combination of the Maltese and Poodle breeds. This makes them cute and pint-sized as well as smart and trainable members of the family.
To enjoy the full features and personalities of this adaptable and adorable breed, make sure to screen breeders carefully. Any of the ones suggested here would be a great choice, but you should also go through a few of them until you find a breeder that you personally trust and will enjoy working with.
We hope that this list has brought you a lot closer to adopting a Maltipoo of your own.
For More Check Out: Best Bernese Mountain Dog Breeders in Michigan!