When it comes to buying and selling dogs, having a dog that's registered with a breed organization is popular. These certificates show the purity of a dog's bloodline. They can prove the authenticity of a dog's breed and if a dog is purebred or a mutt. Many people use these to determine a dog's worth.
Other articles you would like: Will a Dog Breed While Bleeding and Animal Breeding For Disease Resistance
Animal Breeders Registration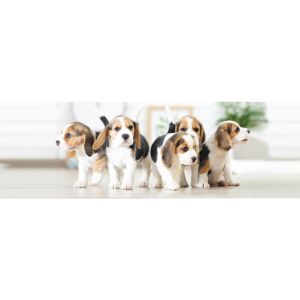 Some dogs have registrations with breed organizations that extend back generations regarding bloodline information. These clubs and organizations strive to educate dog owners on purebred breeds.
They don't just allow any dog to be registered. There are tests and qualifications needed to apply to become registered with the organization. These breed standards keep unethical breeders out of the equation. There are several popular animal breeder registrations.
Before diving into which registries are the best, however, it is important to understand the standards of kennels and dog breeder associations.
Kennel Club Standards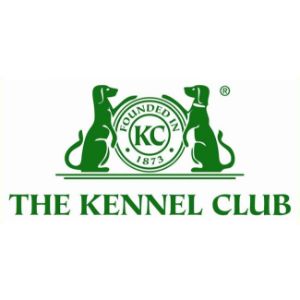 Depending on which kennel club you choose, they all have different breed standards. Each recognizes breeds differently depending on the dog's parents, appearance, and more. New dog breeds are added to the clubs after immense research. If your dog's breed isn't in there yet, it may be soon.
The representative of the kennel club is in charge of changing and updating breed standards and what approval takes. While there are purebred kennel clubs that exist, there are breed-specific clubs that you can join also.
Education And Support For Dog Owners
Kennel clubs are there to give support to dog owners around the world. Whether you are a dog owner, breeder, or trainer, kennel clubs offer plenty of help. This help includes blog posts and information videos to help you make sure your dog is happy and healthy. They give online support so people can expand their knowledge of dog breeds.
When working with purebred dogs having an online support system can be very helpful. Major kennel clubs do this and more for their registered dogs
Kennel Club Breed Standards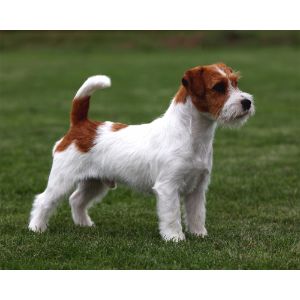 Kennel clubs have specific standards breeds must follow. The dog breeds they recognize must fit certain qualifications to join the organization. Depending on which kennel club you are trying to join, they will have certain specifications your dog has to follow. These specifications are based on looks, health, and more.
When a new breed is recognized by a kennel, the kennel begins to register more dogs of that breed and educate dog owners and breeders. The standards dog breeds must follow can change each year and are updated when needed.
Shows and Events
Kennel clubs put on events and showcases for the dog breeds in their organization. This is a chance for breeders to show off the purebred dogs they have bred. The kennel picks judges familiar with certain breeds, so they have expansive knowledge when judging.
Dog shows are very popular. For this reason, they offer different levels of competition. There are three levels to registering your dog for a show.
First Level
The first level is open registration where any dog can participate in the show even if they are not registered with the kennel. These shows also feature dogs from many different breeds.
Second Level
The second level is limited registration. With this level, dogs who enter must be purebred. Additionally, some shows may restrict which dogs breeds can and cannot participate.
Third Level
The last level is closed registration. This show is invitation-only and for dogs who have received previous awards. These shows also generally require that dogs belong to one of the seven groups.
If you're looking to get into dog shows, having your dog registered with a kennel club is a great way to start. This can help get your dog recognized on a variety of different levels. If you're a dog breeder, this can give you a good evaluation of your dog.
Besides shows based on looks, there are also shows based on obedience. Obedience shows look at the dog's agility and health when performing certain jobs. Agility courses include timed trials in which the dog is then judged and scored. Shows are a perfect way for people to showcase their dogs and look at other breeds worldwide.
Keeping Track Of Breeders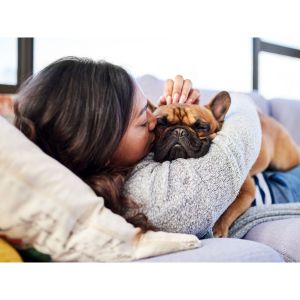 Many purebred breeders register their dogs with kennel clubs to receive more recognition and ensure their dogs come with papers. The kennel clubs monitor these breeders in a variety of ways. They keep track of the dogs breeders are breeding and also the facilities in which they operate.
The living conditions for these puppies must meet a certain standard and are not puppy mills with horrible living conditions. This helps ensure that kennel club dogs are in good health.
Kennel Clubs
There are a variety of kennel clubs that exist around the world. There are clubs specific to a dog's breed, for example, the German Shepherd Dog Club of America. These focus on one purebred dog breed rather than multiple breeds. On the other hand, some kennel clubs focus on hundreds of different dog breeds.
There are some in America and internationally. Depending on which kennel club you're interested in, your dog may have to have been born in that country. This is good to know when planning to register with an organization. Let's look at some of the best animal breeder registrations.
American Kennel Club
The American Kennel Club is a dog breed registration organization in the United States. They were established in 1884 as a breed registry. Their goal is to inform dog owners about dog breeds out there. They are not a part of the World Canine Association but are a non-profit registry.
The AKC is the most popular registry that is in the U.S. This fact makes becoming registered no easy feat. When registering a dog, you must register the dog's parents as well. The AKC recognizes 202 breeds. These breeds are divided into different subcategories like a toy, sporting, and working dogs.
The AKC is viewed as the most prestigious registry out there. Their longstanding history showcases their dedication to purebred dogs and what they can do. Registering with the AKC can be difficult, as you need more proof than you need for the other options. Basic registration is $37.99. The AKC may be a great fit for you depending on your dog's breed and what you want from a kennel club.
The Canadian Kennel Club
The Canadian Kennel Club was founded in 1888. They are the primary dog breeder in Canada. They are known for organizing events, including obedience trials, agility competitions, and conformation shows. They have strict registration rules that state the dog must be one recognized breed.
To participate in their events, your dog has to be registered with the CKC. The CKC currently recognizes 187 different dog breeds and varieties.
When registering your dog with the CKC, you'll be able to easily register your dog with the AKC as well. The CKC and the AKC often work together, making dual membership common. The price to join the CKC can vary depending on if you're a Canadian resident or not.
For Canadian residents, basic membership is $54, but for non-residents, basic membership is $69.30. As a non-profit organization, the CKC strives to guide and educate dog owners on their breed.
The United Kennel Club
The United Kennel Club was founded in 1898. They have registered dogs in all 50 states and some countries abroad making it one of the largest registries here. The UKC is a worldwide registry. They allow dogs from multiple different countries to register. This organization has set its standard for breeds which makes registering your dog one lengthy process.
The UKC divides its dogs into eight separate categories based on function. These categories include guardian dog, sighthound, herding, terrier, and more.
The UKC is a for-profit organization that focuses more on competition events than dog shows. To register with the UKC, you must check the requirements for your dog's specific breed. The cost for registration is $50. The UKC is a great option. It does just as much as the AKC but allows a wider variety of breeds in showcasing and educating a larger group of dog breeders.
Continental Kennel Club
The Continental Kennel Club is a kennel club that promotes all breeds to their registry. They are committed to educating dog owners and breeders alike regarding the health of their dogs.
They were established in 1991 and have registered dogs in all 50 states and countries abroad. With their membership, you get quality information from multiple resources that can help you and your dog. These resources include breeders, vets, dog trainers, and more.
Not only do they register dogs, but they also hold shows and events throughout the year. When it comes to allowing dogs in, they are more lenient than the AKC but are still thorough. Even if your dog's parents are not registered with the club, they are willing to work with you to determine if the dog is fit to join.
The CKC recognizes over 400 breeds of dogs and continues to add new dog breeds often. Costs of joining the CKC are $17 for a pedigree.
American Canine Association
The American Canine Association has been around since 1984. While newer, it does a great job of health tracking for many different breeds. With the ACA, dog health records are frequently updated to keep track and ensure the dog breeds are healthy. They offer customer service for pet owners that can help with trainers, vets, and more.
The ACA holds plenty of events and dog shows throughout the United States. This gives plenty of opportunities to show off your dog's breed. Your dog's breed must be eligible to register with the ACA. Once you know your dog is eligible for registration, you can complete the form online.
Fees for the ACA include $18 for a litter and $19 for registering parents. The ACA is great if you're looking to dabble in the kennel club world but don't want the intensity of the AKC.
Finding The Right Animal Breeder Registration For You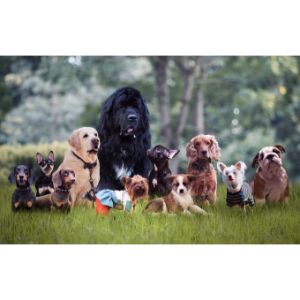 There are several options available when it comes to animal breeder registrations you can use. These are some of the best options, but it depends on what you're looking for from registering. It's always good to verify the organization recognizes your dog's breed.
You should also check what steps are needed to qualify for membership. Doing your research before choosing a kennel club will set you and your canine up for the most success.
You will also like:
For more information about Animal Breeder Registration, check out the video below: