Finding the best Beagle rescues in Arizona is challenging, so we have assembled this guide listing the best Beagle rescues in Arizona to assist you. Before adopting a pet, it's vital to gather as much information as possible about the dog breed you are interested in, caring for a rescued puppy, and the rescue you are adopting from.
If you are thinking of adopting a Beagle, then Kudos! They are an excellent choice. Queen Elizabeth has Beagles should give you an idea of their nobility and popularity. They are adorable, cheerful, and energetic dogs that will be your faithful life companion. It's tough to tame and train Beagles due to their hunting instincts, but if someone tries to train them, they will find Beagles intelligent and easy to train.
However, rescue dogs are more challenging to care for than normal dogs as they usually suffer abuse and neglect. Nonetheless, adopting a dog is one of the greatest ways to enrich your life. Not only do you give a loving home to a neglected puppy, but you also make room in the shelter for more rescue dogs. More often than not, the rescue ends up making your life happier and brighter.
Find a Beagle Rescue in Arizona to Adopt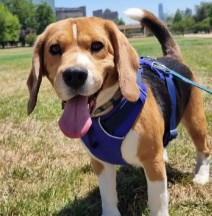 If you've decided to adopt a rescue dog, read about Arizona's most reliable Beagle pet rescues.
1. Arizona Beagle Rescue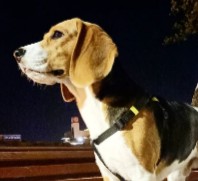 Arizona Beagle Rescue (AZBR) is among the best Beagle rescues in Arizona as they have a no-kill policy and offer breed-specific resources and training recommendations, to enhance the affiliation of foster parents and Beagles. The Arizona Beagle Rescue (AZBR) is a non-profit rescue center that adopts, educates, and rescues the Beagle breed.
They also provide veterinary facilities, foster homes, and training sessions for the Beagles. The Arizona Beagle Rescue doesn't accept federal funding and entirely relies on donations. It relies on its network of volunteers to care for rescued pups until they are eligible for adoption.
Arizona Beagle Rescue Details
2. Arizona Animal Welfare League & SPCA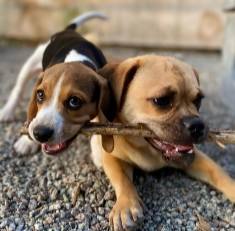 The Arizona Animal Welfare League & SPCA (AAWL & SPCA) is a non-profit rescue center that provides affection, attention, and safety to rescued pups to give them a second chance at life. AAWL & SPCA is a big dog rescue in Arizona; they also save dogs from smaller shelters that are short on space and resources.
AAWL & SPCA don't kill any animals under their protection, no matter how ailing or savage the animal might be. Instead, all puppies are provided humane living conditions, treatment, and therapy for their physical and mental health issues.
The Arizona Animal Welfare League & SPCA (AAWL & SPCA) have rehabilitated, rescued, and delivered a shelter for more than 4,000 dogs and cats that were either surrendered by their fosters or abandoned.
AAWL & SPCA have a foster parent network that has expertise in taking good care of puppies and kittens that are too young to be adopted and those who are either critically ill or recovering from medical procedures.
Arizona Animal Welfare League & SPCA Details
3. Southern AZ Beagle Rescue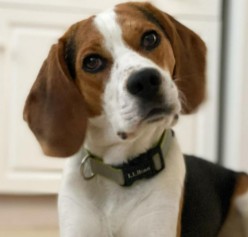 Southern AZ Beagle Rescue is a non-profit volunteer shelter devoted to rescuing Beagles, Hounds, and their mixed breeds. The rescue runs on donations, which are spent on the medical and rescue expenses of the dogs. Southern AZ Beagle Rescue is undoubtedly the best puppy rescue in Arizona, as it offers home, protection, training, and medical services to rescued Beagles. It also saves beagles from local shelters and foster parents who cannot take care of Beagles anymore.
They have a list of missions, including:
Rescuing and providing the Beagles with a new home.
Providing educational resources about Beagle care.
Helping the foster parents with taking care of the Beagles.
Educating about responsible pet possession and the crucial need for spaying and neutering pets.
Southern AZ Beagle Rescue Details
4. Rescue Me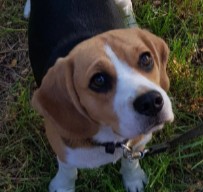 The founder of the Rescue Me network, "Jeff Gold," lives with 18 rescue pets in Watkinsville, Georgia. After learning that there weren't any Boxer rescues in Georgia, Gold founded Boxertown, a rescue that has a capacity of 500 dogs. Rescue Me; the rescue center was founded by Gold after the success of Boxertown.
Rescue Me animal institution is considered among the best Beagle rescues in Arizona, as it's a vast network that operates online to help dogs, cats, and other animals to find a new home. Rescue Me is a directory of homeless pets, so you can find a Beagle online from the comfort of your home. You can visit their website for more details.
Rescue Me Details
5. Arizona Small Dog Rescue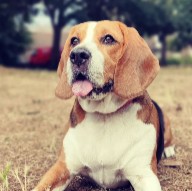 The Arizona Humane Society is a crew of angels to rescue deserted, neglected, abused, or unwanted dogs. It's a fully registered, non-profit animal center with a no-kill rule, run by an enthusiastic and kind volunteer staff. The Arizona Humane Society assists the animals by spaying, neutering, performing vaccination sessions, medical examinations, microchipping, and finding foster homes once they are qualified for adoption.
Adoption, fostering, surrendering, and pet microchipping are the main functions of the Arizona Humane Society. They have rescued numerous helpless dogs in Phoenix and the entire Valley. Most dogs are saved from kill shelters, overwhelming or congested organizations, and owner surrenders. To take a walk-in tour or to learn more about their dog rescue services, you can contact them by following these links:
Arizona Small Dog Rescue Details
6. Arizona Humane Society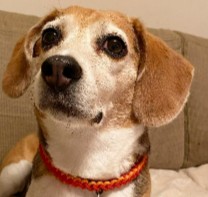 Last on the list of the best Beagle Rescues in Arizona is the "Arizona Humane Society," as it's the state's largest animal welfare and protection center. The Arizona Humane Society rescues pets affected by abuse, negligence, and abandonment. They try to save and rescue animals from deplorable conditions, as their objective is to provide animals a second chance at life.
Animals that need help, either in a natural disaster or any other bad situation, are also rescued by the Arizona Humane Society. Arizona Humane Society will diligently check your background and ability to care for a dog before giving the dog for adoption. Once you embrace a pet, you are obliged to take good care of it, considering it your family member.
Arizona Humane Society Details
Choosing a Beagle Rescue in Arizona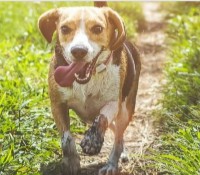 If you are planning to adopt a Beagle, then make sure to check out a few things to choose the best Beagle rescue center in Arizona:
The Beagle rescue center should be well-known and concerned about the health of their animals.
The best Beagle rescue shelter has a website, social media accounts for online presence, and a physical address and phone number.
The dog rescue centers should have an infirmary or a vet to treat new rescues and sick dogs.
The Beagle rescue shelters should have records listing which dogs are spayed or neutered.
More Information About Beagles in Arizona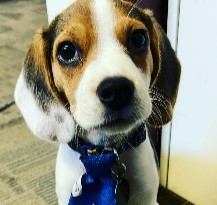 A famous quote says, "Beagle is the best remedy." It could not be truer! Beagles can snap you out of all your worries, and undoubtedly Beagles are the most energetic, gentle, devoted, and affectionate dogs. Their love for foster parents is kind of forever.
Here are a few interesting details about Beagles:
Beagles are fearless hunters.
They come in two different sizes.
It is strange yet true that Beagles don't have a doggy odor.
Beagles have pure white tail tips.
They can bark in 3 different sounds.
Beagle's long ears are created in such a way that helps them in picking up the scents better.
They are great scent hounds and can correctly follow the scent for long distances.
Beagles don't drool or drip saliva like normal dogs.
They have low to minimal hair shedding.
Conclusion For The "Best Beagle Rescues in Arizona"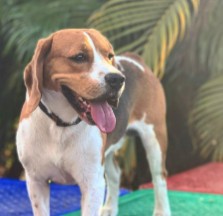 A pet dog is a key to a happy life. A dog's love is the purest form of affection, and it can bring anyone out of depression, anxiety, and stress. Now that you have extensive information about the top pet rescue in Arizona, you can decide which center to select to adopt a friendly furry pet, as many wagging tails are waiting to meet their new family.
While visiting the animal center, you can meet all the Beagles before adopting one. But for the walk-in tour, you'll need to make an appointment with the animal shelter by contacting them through their provided accounts.
For more rescue shelters similar to this list of Beagle rescues in Arizona, you can check out:
Before adopting a Beagle companion from a rescue shelter in Arizona, you can learn more about this dog breed by watching "7 Important Tips For First-Time Beagle Owners" down below: