Are you searching for Doodle rescues in Colorado?
If so, you will be happy to know that there are several organizations in the state that are dedicated to helping these wonderful dogs. Pet rescues are becoming increasingly popular with each passing day as people realize the importance of adoption over purchase.
Pet rescue organizations are devoted to helping Doodles in need, and they can be found all throughout Colorado. Each Doodle rescue is different, but they all have one common goal: to help as many Doodles as possible.
Here we discuss 5 of the most reputed Doodle rescues in the state.
Can find a rescue? Check out the best Goldendoodle Breeders in Colorado and Labradoodle Breeders in Colorado.
1. Summit Dog Rescue Colorado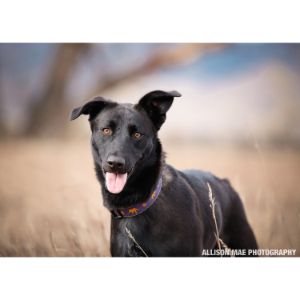 Summit dog rescue is a non-profit, volunteer-run organization that is dedicated to rescuing dogs from high-kill shelters and finding them loving homes. They are a no-kill shelter, which means that they will never euthanize an animal because it is deemed "unadoptable."
Summit Dog rescue believes that every dog deserves a chance at a loving home, and they work tirelessly to make sure that every dog in their care finds one. Summit Dog rescue has a variety of different dog breeds available for adoption, including:
American Pit Bull Terrier
Boston Terrier
Boxer
Dachshund
Golden Retriever
Labrador Retriever
Maltese
Miniature Schnauzer
Poodle
Shih Tzu
Doodles
You can find a complete list of the dog breeds that are available for adoption on the Summit Dog Rescue website. Since Doodles are popular, they are adopted instantly. You have to keep checking the website regularly to find a Doodle available for adoption at the rescue.
The dogs at Summit Dog Rescue are kept in a safe and comfortable environment. Moreover, all the dogs for adoption are fully vaccinated and spayed. The puppies at their service facility are behaviorally trained, heartworm tested and microchipped.
The rescue service wants none of the adopted Doodles to come back to the rescue, which is why they ask for a detailed telephonic interview, a visit to the home by any volunteer member and a training class with a new pet before adoption.
Doodle Rescue Information:
2. RezDawg Rescue in Colorado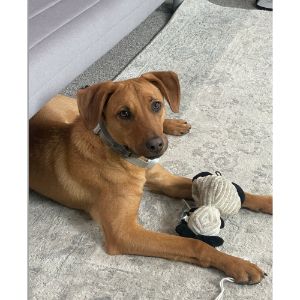 RezDawg rescue is a non-breed rescue that helps families find the best dog for them. Besides dogs, they also deal with cats and rabbits.
This rescue service also helps the owners in the entire region get access to free neutering and spaying services. Hence, reducing the number of unwanted dogs that ultimately end up in rescues and shelters.
They provide rescue facilities to stray companions by rescuing, relocating, spaying/neutering, fostering, and then adopting. All the pets in their rescue service are fully vaccinated, medically treated and fully trained.
They require the adopter to complete the application form and provide details with the current address and a consent form from the landlord. The rescue then matches a perfect Doodle that fits their lifestyle. In the end, the adopter has to pay the adoption fee that is used towards the day-to-day expenses of the rescue.
Doodle Rescue Information:
Address: PO Box 448, Lafayette, CO 80026
Website: RezDawg Rescue
Phone: 720-515-3679
3. IDOG Rescue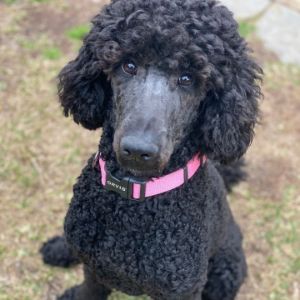 IDOG Rescue is another non-profit organization that rescues and rehomes Doodle dogs across the USA. Founded in 2006, this rescue facility works as a foster-based service. They put potential adoptive families in touch with a rescue facility in the nearby area.
They are fully committed to providing rescue and protection to all Doodle dogs but mainly focus on the rehabilitation of Labradoodles and Goldendoodles. Their rescue process has a comprehensive screening plan where they interview, check veterinary references, and do a home visit to complete the adoption process.
The dogs in this rescue center go through a detailed veterinary check, heartworm tests, and preventatives. All the Doodles are fully vaccinated, microchipped, and spayed before adoption.
The adoption fee at IDOG rescue typically ranges from $100 to $300 but may be higher or lower depending on the dog's age, breed, and medical needs. This fee helps to cover the costs of spaying/neutering, vaccinations, and basic medical care.
The adoption process at IDOG rescue typically includes an interview with the potential adopter, a home visit, and a meet and greet with the dog. This process is designed to ensure that each dog is placed in a suitable and loving home.
Visit their website or get in touch with a volunteer to learn more about their adoption process.
Doodle Rescue Information:
4. 2 Blondes All Breed Rescue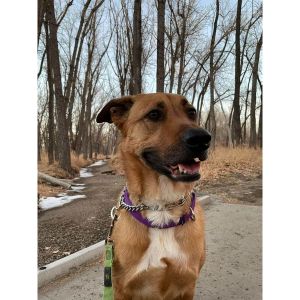 2 Blondes All Breed Rescue is a 501 (c) 3 non-profit, no-kill animal rescue organization that was founded in 2015. They are a volunteer-based organization dedicated to saving the lives of homeless animals and finding them safe and loving homes.
They work tirelessly to promote responsible pet ownership and provide education to the community on the benefits of adopting homeless animals. They are fully committed to rescuing dogs from high-kill shelters. They have a dedicated team of volunteers, veterinarians and trainers to ensure the health of the dogs they rescue.
2 Blondes All Breed Rescue has a variety of dogs available, including Goldendoodles and other breeds from the Doodle family. They have a variety of different dog breeds available for adoption. The adoption fee varies depending on the dog's age, breed, and health status, but it typically ranges from $100 to $250.
The process for adoption is relatively simple. Potential adopters are required to fill out an application and provide a copy of their driver's license or state ID. They also need to provide proof of residency and vet references.
Their application vetting process can take 2 – 4 weeks as they have several stages of verification. If everything checks out, the adopters will be able to meet with the dog they are interested in adopting and take them home the same day.
Doodle Rescue Information:
5. Farfel's Farm & Rescue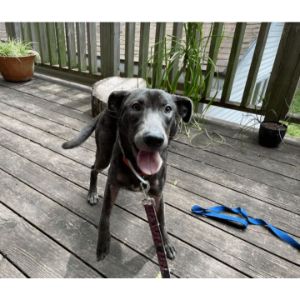 Farfel's Farm & Rescue, the last on our list for Doodle rescues in Colorado, is a sanctuary for animals in Colorado Springs. It has a reputation for exemplary animal care and is dedicated to providing a safe haven for animals in need.
The sanctuary rescues mistreated, abandoned, and injured animals and provides them with the care they need to heal and be rehabilitated. In addition to housing and caring for animals, Farfel's Farm & Rescue also offers educational programs that teach people about the importance of animal welfare.
The dog breeds available at Farfel's Farm are varied and include mutts, Labradors, Retrievers, Shepherds, Spaniels, Boxers, Bulldogs, Poodles, and mixes thereof. They typically have anywhere from 8 to 12 dogs on the property at any one time.
Moreover, the adoption fee at Farfel's Farm starts from $100. This fee includes a complete veterinary checkup, vaccinations, and spay/neuter surgery if needed. The Farm also covers the cost of a microchip and registration.
The process for adoption at Farfel's Farm is straightforward. You can visit the farm any day from 10 am to 4 pm and fill out an adoption application. If the animal you're interested in is available, you can take it home that day! All adoptions are final, though, so be sure you're ready to commit before you apply.
Doodle Rescue Information:
How To Find Doodle Rescues In Colorado
Thanks to easy access to the Internet, locating any Goldendoodle, Bernedoodle or Labradoodle is no longer challenging. However, there are certain tips that can help you find one Doodle near you quickly; they are:
Check social media for recommendations.
Google or search online for shelters or rescues that are located nearby.
A visit to a local clinic or vet can also provide you with information about authentic Doodle rescues in your vicinity.
Moreover, the list of 5 Doodle rescues we have provided above is an excellent start. You can find the best Goldendoodle, Labradoodle, Bernedoodle, and any other type of Doodle easily with the help of these rescue organizations.
Conclusion For The Best Doodle Rescues In Colorado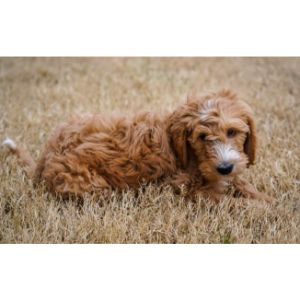 Doodles are one fine and fun-loving dog breed that need to be loved and deserve a home-like environment. If you are looking for a dog in Colorado, consider the doodle rescues listed above, as they are the best in the state. They all provide excellent care for their dogs and have a passion for giving these amazing animals a second chance.
You will also like: