Cocker Spaniels are cheerful, eager dogs renowned for their hunting abilities as well as their family-friendly personality types. These lovely dogs thrive on physical activity and will blend in perfectly with any outdoor-loving human friend.
We've compiled this list to assist you in finding the ideal rescue for your next Cocker Spaniel companion. Each rescue on this list is dedicated to maintaining the dog's health and well-being in order to provide them with a second opportunity at life in a loving home.
You can initially consider volunteering if you're still undecided about adopting a Cocker Spaniel. Remember, the rescue homes discussed below need your assistance to find good homes for Cocker Spaniels in danger.
You can provide the care and love the dog needs. So, without much ado, here are some of the best Cocker Spaniel breeders in Ohio.
1. Tell-Tail Cocker Spaniels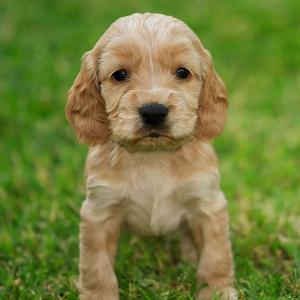 Since 1972, Tell-Tail Cocker Spaniels has been committed to producing superior Cocker Spaniel dog breeds in Ohio.
The owner is a life member of The American Spaniel Club and a former president of The Cocker Spaniel Club of Northern Ohio, which is best known for breeding and showing the Parti-Color Variety such as the Chocolate Partis, normally bred for type, excellent temperaments, pretty heads, and built for graceful movement.
The retail price for puppies includes an AKC Registration Application, a health record, a pedigree chart with 4 generations, a physical exam done on the parents' eyes, a paid receipt, and a customized martingale walking lead.
Puppies often leave between the ages of 8 and 12 weeks. You also get a complimentary grooming session three weeks after pick up. Customers from out of state should inquire about shipping or meeting locations for picking up your puppy.
Shipping is $350 via United Airlines Pet Safe. You may also need to pay $75 for an airline-approved crate, water, food dishes, absorbent flooring, and food, as well as a $55 health certificate from a veterinarian.
Cocker Spaniel Breeders Information:
2. Riegelz Cockers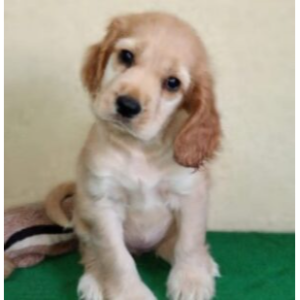 Riegelz Cockers is located in New Riegelz, Ohio. It is owned and run by Rhonda Musgrave, an excellent breeder of Cocker Spaniels. Rhonda's dogs have proven themselves to be champions over and over again and great companions for their new owners.
She breeds Cocker Spaniel puppies of superior quality, sound health, and good temperaments. She also takes her work seriously because she knows that one of her puppies will grow up to be someone's beloved pet.
Each puppy is treated as a member of her family, and I take great care to ensure that they are socialized, healthy, and prepared to succeed in their future homes.
Her dogs are bred to adapt to your specific living conditions. Rhonda is also extremely proud of her breeding program.
How to Acquire a Cocker Spaniel Puppy at Riegelz Cockers
Please apply if you are interested in purchasing a puppy from Riegelz Cockers.
You'll be asked to enter information about yourself and your desired breed in order for the breeder to assist you in finding the ideal match.
After you submit your application, Rhonda will contact you to discuss availability, pricing, and the next steps.
Getting Your Cocker Spaniel Home
Riegelz Cockers offers several options for receiving your new puppy or dog, including picking up the dog in person and automobile delivery within New Riegelz, Ohio.
Cocker Spaniel Breeders Information:
Check out for more: Best Bernese Mountain Dog Breeders in Michigan
3. Buckeye Country Kennel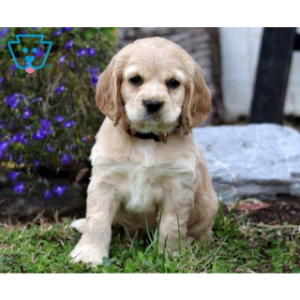 Buckeye Country Kennel, located in Cleveland, OH, is owned and operated by Jeanie and her team. They breed their dogs with health and temperament as well as conformation and the improvement of the breed as the highest priorities.
Their goal is to breed dogs that adhere to ASC standards and have undergone comprehensive genetic and OFA testing for longer, healthier life.
Buckeye Country Kennel is also home to Lola, Lucy, Louie, Copper, Gabrielle, Coffee, Cowboy, and Rumor, who enjoy a loving home together with the rest of the human team. The Buckeye team is also a member of the Good Dog Breeder Family in Ohio. They even use Good Dog for all their applications and payment processing.
All of their dogs are AKC registered and raised to be great family members. They live in a good home, sleep on a nice couch, and eat in a clean kitchen. The dogs accompany the breeder on car journeys, walks, and holidays, as well as group training activities.
Whether you're looking for an American Cocker Spaniel or even a well-trained Labrador retriever, Buckeye Country Kennel (BCK) has got you covered. They also offer a few different modes of collection and transportation of your new puppy to ensure that it gets to its new home safely.
They provide car delivery, airplane delivery, and personal pick up from the breeder. BCK accepts payments via their Good Dog Breeder Account or cash in person.
Cocker Spaniel Breeders Information:
4. Lake Erie Cocker Spaniels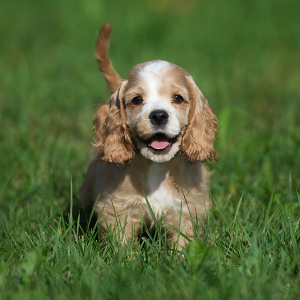 Cocker Spaniels are a huge part of the Lake Erie Cocker Spaniels breeder's life. This is why the breeder focuses on quality, health, and training.
They also remind anyone keen on adopting to do enough research before making up their minds because Cocker Spaniels are not for everyone. Cocker Spaniels are naturally high-maintenance dogs. It takes work and attention to keep the dog's long hair beautiful and well maintained.
You can either trim the hair all the way down if you lack the time to comb and brush the dog every day. Cocker Spaniels also have runny eyes most of the time so it is important to clean their eyes quite often.
Like other reputable breeders, Lake Erie Cocker Spaniels will also provide you with all the shot records and any other necessary vet information about the puppy. They also regularly post information about available Cocker Spaniel puppies on their website including photos and other relevant details.
Cocker Spaniel Breeders Information:
Conclusion for Cocker Spaniel Breeders in Ohio
If you're thinking about adopting a dog for your future pet, why not try adopting a Cocker Spaniel?
This easy-going yet lively puppy breed is an excellent addition to your home, giving their family love and affection.
The Cocker Spaniel is a naturally beautiful dog with a good heart and a cheerful demeanor, which makes them a popular option among dog enthusiasts worldwide.
For more Puppie Content: Best Sheepadoodle Breeders In California!