There are many different types of bird breeders in California. Some specialize in exotic birds, while others focus on more common varieties. However, all bird breeders in California have one thing in common: a passion for birds.
This passion is evident in each breeder's care and attention to their birds. They ensure that each bird has a comfortable and safe environment to thrive. In addition, they provide their birds with the best possible nutrition and health care.
Before scrolling down this list of Bird breeders in California, you can check out these other breeder recommendations from our team at Breeder Best: Best Pug Breeders in California and Best Basset Hound Breeders in California.
Birds For Sale in California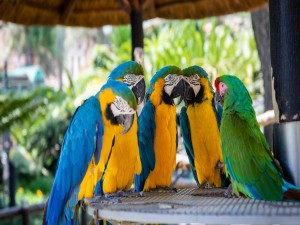 We've compiled a list of the top bird breeders in California. They are the best and will provide beautiful, healthy, and well-cared-for birds.
1. Feather Farm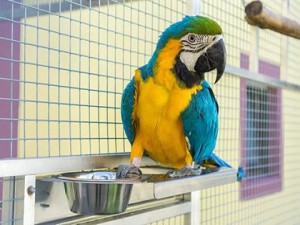 The Feather Farm has supported owners of companion parrots and bird breeders for more than 40 years. They're committed to conservation by breeding Psittacine (Parrots) in captivity. All the birds undergo a thorough examination before being accepted and sold to the customers.
All birds enjoy a nutritionally balanced diet, and all young birds are sold completely weaned. The farm provides an unlimited health guarantee for an extra 1% of the bird's purchasing price.
You may also get a 4-in-1 test that checks for Chlamydia, Polyoma, PBFD (Beak and Feather), and DNA sexing for $95. Though Feather Farm provides shipping options, they prefer you to come and observe their facilities yourself. Contact the below number to get a parrot from this breeder.
Feather Farm Details
2. Exotic Birds by Fran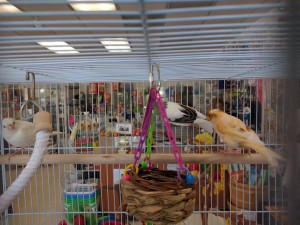 Exotic Birds by Fran should be your go-to option if you're looking for exotic birds in California. Many exotic birds available at Exotic Birds by Fran are ideal for keeping as pets at home. They're one of the highest-reviewed breeders of birds in California, operating since 1985, serving Orange Country!
They specialize in hand-fed and rehomed companion birds and provide grooming, toys, and bird supplies. They also provide services for bird boarding. Call them with the contact number below. Also, look at their Instagram page to see how their birds look. Consider Exotic Birds by Fran, your one-stop shop for all things about exotic birds.
Exotic Birds by Fran Details
Location: 9215 Valley View St Cypress, California 90630
Phone Number: (714) 761-0868
3. Rene's Exotic Parrots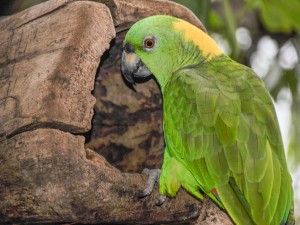 Here is another exotic bird breeder that raises beautiful and healthy birds. As the name suggests, Rene is the face behind Rene's Exotic Parrots. He specializes in breeding exotic hand-fed parrots. Rene's babies trust humans immediately.
They love to be held and snuggled because Rene is experienced with his birds and has taken good care of them since birth. He also provides DNA gender results with a certificate. You'll find several species of exotic birds on Rene's small farm, including African Grey Parrots, Macaws, Amazons, Cockatoos, Eclectus, Conures, Ringneck Parrots, and other birds.
As Rene is a small-scale bird breeder in California, he doesn't have any website currently. However, you'll find plenty of Google and Facebook reviews from past customers vouching for his service. So, proceed without any worries.
Rene's Exotic Parrots Details
4. Parrots Naturally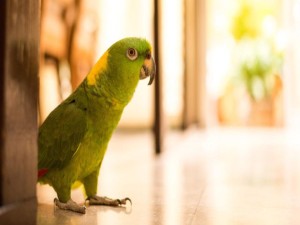 Parrots Naturally take pride in breeding more than 25 varieties of sociable parrots. They breed beautiful Pacific Parrotlets, fancy cockatiels, green cheek and sun conures, and more. They offer Californian bird lovers healthy and happy parrot mates.
With a wide range of services (boarding, grooming, and consultation), the bird breeder has evolved into an Avian Resource Center. Their parrots are reared by the parents for the first two or three weeks or intentionally conceived and then raised solely by hand to be a blank slate.
Call or text them on the number given below to adopt a parrot. The best thing about Parrots Naturally, purchasing a parrot is a continuous process that includes support throughout the bird's developmental phases, ongoing nutritional advice, and access to experts in bird behavior.
Parrots Naturally Details
5. Emerald Forest Bird Gardens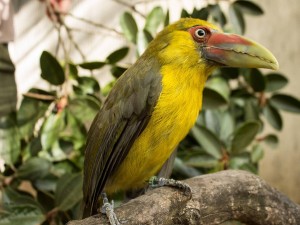 Emerald Forest Bird Gardens (EFBG) is a professional bird breeding farm across 40 acres of property in Fallbrook, California. Jerry Jennings founded it in 1990 and has been managing it since then. This breeder has a permit to breed toucanet, aracari, and toucans as pets.
Besides, they can help you find what you're looking for irrespective of whether you're a zoo trying to expand your aviary display or someone with love for exotic birds. They grow all their birds in a natural setting outside.
Birds benefit from natural conditions like full sunshine, fresh air, and the occasional rain, which are essential for their health, vitality, and unique feather color. If you choose this breeder, you shouldn't have any problem finding a feathered friend to your liking. Call or text the given number for information on price and availability.
Emerald Forest Bird Gardens Details
6. Magnolia Bird Farm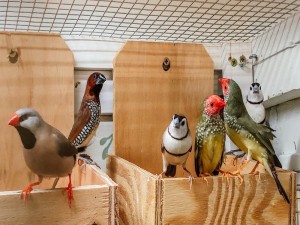 "Magnolia Bird Farm" is the last breeder on our list of best bird breeders in California. This farm was founded in 1955 with a simple goal. They wanted their birds to bring love to as many families as possible. They may look back on 65 years of purchasing, breeding, and selling birds.
They utilize this knowledge and vast experience to ensure that any bird enthusiast who purchases a bird from them has an enjoyable experience. The Magnolia Bird Farm doubles as a bird-related pet shop.
It has a wide selection of bird supplies, including seeds, toys, and other items. You'll find plenty of reviews of happy customers online, providing testimonials for this bird breeder. Contact with the information below if you want to adopt a bird from them.
Magnolia Bird Farm Details
Choosing a Bird Breeder in California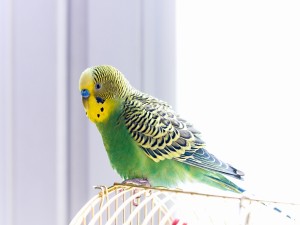 If you're looking for a new bird, you may wonder how to choose bird breeders in California. There are a few things to consider when making your decision.
First, choose the type of bird you are looking for. There are many different types of birds, each with different requirements. Make sure to research and choose a breeder that specializes in the kind of bird you are interested in.
The second thing to consider is the breeder's reputation. Talk to other bird owners and ask around at your local pet store for recommendations. Once you've narrowed down your choices, take the time to read online reviews. This will give you a good idea of what to expect from each breeder.
Finally, arrange a visit to the breeder's facility. This will allow you to see the birds and feel the environment. Ensure the birds are well-cared for and the staff is knowledgeable and friendly.
Once you've considered these factors, you should be able to choose a bird breeder in California that's right for you.
More Information About Bird Breeders in California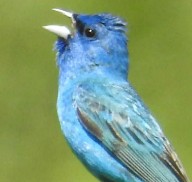 Choosing the best bird breeders can be daunting, but it's essential to take your time and make sure you find a reputable breeder with whom you're comfortable. With some research, you can find the perfect breeder to get your new feathered friend. You can trust our list of the best bird breeders in California.
Whether you're looking for a specific breed or want a general idea of what's available, we've covered it all! Though the list is created through secondary research, we assure you it won't disappoint you. We've only chosen bird breeders who have been in the industry for many years, and many customers vouch for them!
Conclusion For The "Best Bird Breeders in California"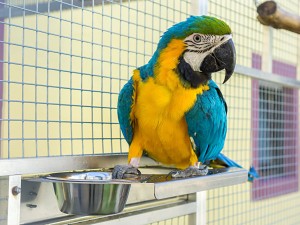 Only after extensive and in-depth research we have compiled this list of the best bird breeders in California, so you can be sure you're getting the best possible bird for your needs. These breeders have a passion for birds and a commitment to providing the best care for their feathered friends.
They have years of experience and a wealth of knowledge to share with bird lovers of all levels. We are confident that you will find the perfect bird for your home and family at one of these breeders.
For more guides similar to this list of Bird breeders in California, you can check out:
Before you bring home a Bird companion from a breeder in California, you can learn more about birds by watching "Buyer Beware!!! (Choose a Breeder Carefully!)" down below: