Here's what you need to know if you're searching for Cavalier King Charles breeders in California. The Cavalier King Charles is an elite breed. They have ties to the British aristocracy, as seen by the breed's name, which Charles II gave. These lovely puppies want nothing more than to satisfy their owners. They are endowed with elegance and attractive looks.
The temperament of cavaliers is renowned for being lively, friendly, and gregarious. They also have fantastic personalities. Because of this, this breed is perfect for any person or family. They are also fantastic with kids. Given everything said, we understand why you want a Cavalier, and we're here to help you find a suitable breeder.
Before scrolling down this list of Cavalier King Charles breeders in California, you can check out these other breeder recommendations from our team at Breeder Best: Best American Bully Breeders in California and Best Cocker Spaniel Breeders in California.
Cavalier King Charles Puppies For Sale in California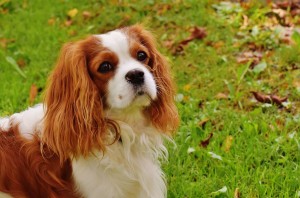 We're here to help you with a list of California's best Cavalier King Charles breeders.
1. Fur Haven K9s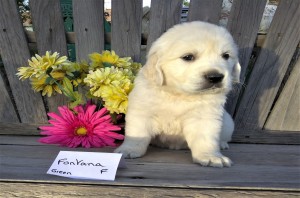 Fur Haven K9s produces high-quality, beautiful, healthy, and happy Cavalier King Charles puppies with excellent temperament in their kennel. Their puppies are appropriately socialized before they go to their permanent home.
Sandie and Marc Taylor, the face behind this kennel, take great pleasure in nurturing these lovely animals and giving them the greatest possible start in life before they are placed in their permanent homes. They're devoted dog lovers in every way.
All the puppies from Fur Haven K9s are AKC and ACA registered. They're vaccinated, dewormed, and have had their dew claws removed. If you want a puppy from Fur Haven K9s, you must fill out an application form on their website. They want to confirm that you're suitable to raise their puppies and won't abandon them!
Fur Haven K9s Details
2. Adorable Cavaliers of Southern California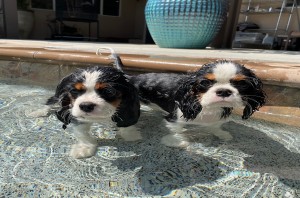 Lisa & Nicole Aviles, a mother-daughter team, run this small kennel. The parent Cavaliers are their family members and spend each night sleeping in their bed. Cavaliers from this kennel are ideal social and traveling partners loyal to their owners.
Puppies begin Early Neurological Stimulation (ENS) activities at 3 days old and continue them until they are 16 days old. Adorable Cavaliers puppies receive their first round of puppy vaccinations and are dewormed before going to their forever homes. They also provide a 12-month health warranty that encompasses all congenital genetic flaws.
The breeder is also a certified member of Good Dog. Puppies are sent microchipped, AKC registered, with medical records, NuVet samples, homemade blankets littermates, and small travel water bowls. You have to visit the kennel to adopt from them; no deliveries!
Adorable Cavaliers of Southern California Details
3. Tsarevich Goldens and Cavaliers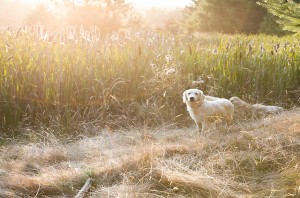 The Cavalier King Charles Spaniel dogs and puppies at this California kennel wander across 2 acres, visit the mountains and coastlines, are nurtured by hand, and are exposed to a wide range of other animals, such as parrots and chickens.
The lineages of the Tsarevich come from Europe, and each female only has three litters throughout her lifetime. The breeder Kristine Koroleva uses a broad range of socialization, desensitization, and training techniques for her canines.
They vaccinate, deworm, and vet inspects the puppies. A beginning food kit, puppy collar, toy, blanket, AKC paperwork, and a health certificate are all included when you buy from them. Tsarevich holds a high standard of breeding Cavaliers. The breeder prefers you to visit the kennel first before buying. Visit their Good Dog profile to learn more.
Tsarevich Goldens and Cavaliers Details
4. Wish Upon a Cavalier
This is one of the very few kennels in the US that breed AKC champion and OFA certified (multi-generations) Cavalier King Charles. They've been breeding Cavaliers for over two decades, and many of the top breeders in the US have gotten dogs from this breeder. The breeding stocks come from tried-and-true lineages.
In this kennel, you'll also find the rare Chocolate and Chocolate Carrier Cavaliers. Before going to your home, puppies are vet-checked, toilet and crate trained, given the proper vaccinations, and dewormed. For severe genetic diseases, the breeder provides a one-year genetic health guarantee. You can visit the breeder to pick up your puppy from California; no delivery options. You'll find more details on their Good Dog profile.
Wish Upon A Cavalier Details
5. West Cactus Kennels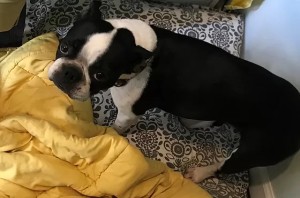 Rachel McArthur is a hobby breeder and owner of West Cactus Kennels. She doesn't have any outside kennels or other dog-raising facilities. Puppies are part of the family and are raised at home. Rachel follows the Badass Breeder curriculum to raise her puppies and expose them to Early Neurological Stimulation (ENS) exercises and temperament tests.
As she works from home, puppies get a lot of time with her and socialize early. Puppies get their shots and wormings every two weeks from a certified veterinarian. They also have a 3-year health guarantee for all deadly genetic disorders and diseases. The puppy packages include an AKC registration, a blanket, a certificate of health, a microchip, a toy with the scent of the litter, and vaccinations. Visit their Good Dog profile to see available Cavaliers.
West Cactus Kennels Details
6. Carlsbad Cavaliers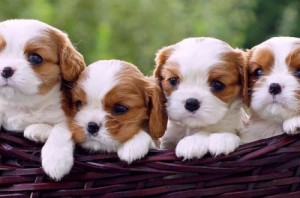 Last on the list of the best Cavalier King Charles breeders in California is this family hobby breeder with 30 years of experience. In this kennel, puppies are reared by hand in a warm family environment. Along with strict health criteria like DNA, OFA certificates, extensive health testing, and genetic identification, the breeder put a lot of emphasis on nutrition and food, daily playing, and cuddling time to foster socializing.
Before going to their new homes, the puppies start toilet training and socializing with kids, other dogs, and other animals. A lot of enrichment methods are used during this time. Carlsbad Cavaliers provide a two-year health warranty that covers testable genetic conditions. As this is a small family-run kennel, they don't always have puppies available. For adoption, you can text or call the number below!
Carlsbad Cavaliers Details
How to Choose Cavalier King Charles Breeders in California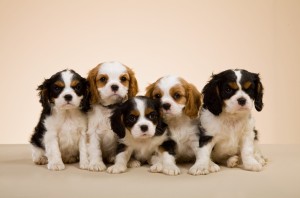 If you can't find your desired puppy from these breeders of Cavalier King Charles in California, don't lose hope.
Here are some tips to help you focus your search:
Don't buy from pet stores. Most of these puppies are raised in puppy mills, where they're "stored" in filthy kennels and wire cages.
Purchase a Cavalier solely from the breeder directly. If a "breeder" says she "imports only excellent pups," she is not the breeder of those puppies.
Don't only pay attention to breeders that advertise online or have websites. Look for breeders of Cavalier puppies on AKC and CKCSC (American Cavalier King Charles Spaniel Club) websites.
Call your nearby vet clinic and ask for suggestions from them. Good breeders come to them regularly for checkups.
Do not be discouraged by breeders asking questions about your past, way of life, and other personal details. The most ethical cavalier breeders may be fussy about who gets to care for their babies.
Be very wary of breeders who:
Declare that their Cavaliers are "from champion bloodlines." Make sure the breeder gives you copies of their championship certificates. Be very cautious if reputable registries do not sponsor the competitions.
Offer several breeds than cavaliers. They're more likely to be a puppy mill or a broker.
Claim to be "reputable," "responsible," "ethical," or anything like that; the breeders themselves should not use them.
Demand non-refundable down payments.
Have little or no health-related information on their websites.
Stay away from breeders who:
Say that they breed "miniature," "little," or "teacup" cavaliers.
Have not registered their dogs with the AKC, CKCSC, USA, or either registry—ideally, not with either.
Will not let you see the puppies' mother or the kennel facilities.
Have images of the cavaliers owned by other breeders on their websites.
More Information About Cavalier King Charles Breeders in California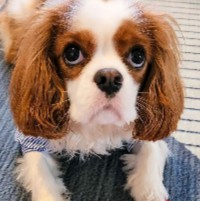 Finding Cavalier King Charles for sale in California isn't easy, as there are many puppy mills and backyard breeders in the state. That's why we made this list of the best breeders of Cavalier King Charles in California through secondary research.
You'll also find some of them in Good Dog. You'll notice that most of the puppies from these breeders cost around $2500 to $4500; that's because the puppy parents need to undergo many health tests to produce healthy puppies. So, don't just buy the cheapest puppy available; the cost might add up in the future!
Conclusion For The "Best Cavalier King Charles Breeders in California"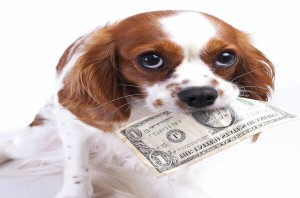 This article has covered the six best Cavalier King Charles breeders in California, making it easier for you to adopt a pet. However, we strongly suggest you do thorough research on your own also. Make this list a starting point for your search for a forever friend!
Adopting a healthy Cavalier should be your top priority as this breed is prone to genetic diseases. Keep in touch with the breeder while you're on the waiting list. If you decide to purchase a puppy from one of these kennels, we wish you happiness with your new dog.
For more guides similar to this list of Cavalier King Charles breeders in California, you can check out:
Before you bring home a Cavalier King Charles companion from a breeder in California, you can learn more about this dog breed by watching "10 Important Facts about Cavalier King Charles Spaniel Every New Mom Should Know" down below: