Are you searching for Cockapoo breeders in Georgia? Cockapoos are a low-shed, largely hypoallergenic small breed. These designer dogs are produced by mixing a poodle with a cocker spaniel. The result is an intelligent puppy that's intelligent, outgoing, and active – perfect for families with children or singles who want a companion.
Before scrolling down this list of Cockapoo breeders in Georgia, you can check out these other breeder recommendations from our team at Breeder Best: Best Cockapoo Breeders in Los Angeles and Best Cockapoo Breeders in Florida.
Cockapoo Puppies in Georgia For Sale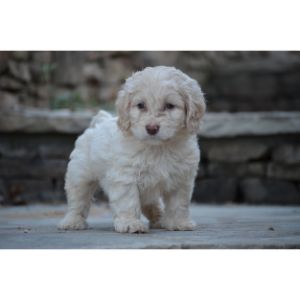 If you're considering adopting a cockapoo, you'll need to ensure you're buying your dog from a responsible breeder. Avoid puppy mills, as these facilities are known for raising puppies in unhealthy environments. A reputable breeder will care for your new pet in a way optimal for their health and temperament.
We've compiled a list of the best cockapoo breeders in Georgia to assist you in your search. These kennels are known for their care and attention to young dogs, resulting in healthy companions for Georgia families.
1. Sherry's Poos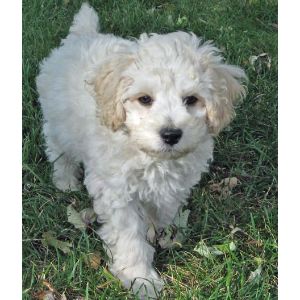 Sherry's Poos is a Fitzgerald, Georgia cockapoo breeder, and the kennel also specializes in Yorkiepoos and Maltipoos. Simply put, they're experts in designer doodle breeds, and Sherry's Poos team will work to ensure that healthy puppies are matched with precisely the right humans!
Sherry's Poos only produces a couple of cockapoo litters each year. Therefore, you'll want to ensure you get your name on the waiting list as soon as possible. You'll be required to place a $200 deposit to be placed on the list; once the puppies are born, you'll select your dog and will be responsible for the remainder upon pickup.
Puppies typically cost $1,500. Puppies are up to date with vaccinations and deworming treatments, and your dog will come with a health guarantee. Speak with the breeder directly about the details of the guarantee, as well as information about spaying or neutering your puppy.
Most dogs are sold as companions, but breeding rights may be available. Puppies are available in various colors; parents have bred black and whites, apricots, sables, and more. Of course, colors aren't guaranteed, but the kennel does allow adoptive families to specify a preference.
Sherry's Poos Details
2. Okeelillovers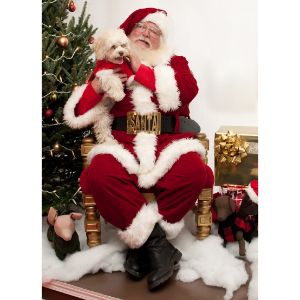 Okeelillovers is next on our list of the best cockapoo breeders in Georgia. This is a family-run business, and they breed both cockapoos and cocker spaniels. The team behind Okeelillovers has a love for animals that's apparent; you can even buy upcycled or handmade pet beds when you pick up your puppy.
Your Cocker Spaniel will come with CKC (Continental Kennel Club) registration and will have been nose-to-tail checked by a veterinarian. All vaccinations and deworming treatments will have been administered, and your puppy comes with a health guarantee.
In addition, your new furry friend will have begun crate and potty training. The cost of your puppy may vary based on gender, color, and litter size. Contact the breeder directly for more information about deposit and pricing. The Okeelillovers team will help you match a puppy's temperament to your family, so be sure to let them know what you're looking for in a companion.
Okeelillovers is known for keeping in contact with puppy owners. Over the 30 years they've been in business, they've encouraged adoptive families to share pictures and news of their babies. The kennel certainly does foster a family environment for its puppies.
Okeelillovers Details
3. A&J's Love Our Pups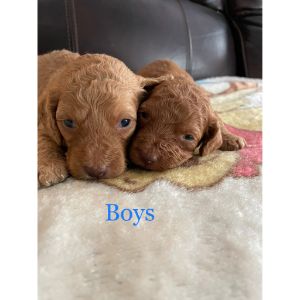 A&J's Love Our Pups is a Georgia-licensed breeder of Cockapoo, Poodle, and Cocker Spaniel puppies. They're located in Dacula, Georgia, between Athens and Atlanta. The kennel is a family-run operation, and the team advocates for education about puppy mills and online scams.
Poodles and Cocker Spaniels are AKC-registered, and you will receive paperwork for the registration of your cockapoo. The price of your cockapoo puppy will range from $1,400 to $2,000 – contact the breeder once a litter is born and your name comes up on the waiting list.
A deposit is required, but A&J's offers several options for payment plans. In-home visits are not permitted, but you can contact the kennel for information about arranging for a video "meet and greet" with your puppy.
Shipping is available to customers if you can't travel to Dacula. Shipping prices begin at $400. Your puppy will be well-socialized as a family pet upon pickup. They will also be up to date with veterinary visits, shots, and wormers. Ask the breeder about your puppy's health guarantee.
A&J's Love Our Pups Details
4. Bella Coco Cockapoos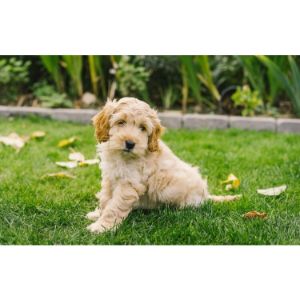 Bella Coco Cockapoos Details
5. Jerrie's Pet Place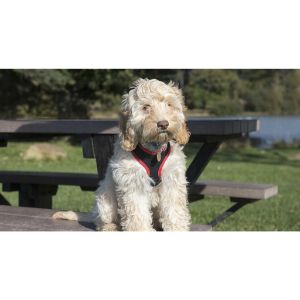 Jerrie's Pet Place Details
6. Sugar and Spice Cockapoos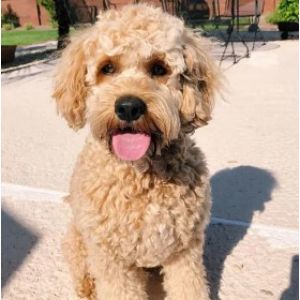 Sugar and Spice Cockapoos is a cockapoo breeder in South Carolina, but it may be convenient for northern Georgia residents. The kennel is located near Columbia, just over an hour from Augusta. The kennel only breeds cockapoos, and they've been doing so since 2006.
Sugar and Spice Cockapoos is a family-run business, and your puppy will be socialized with animals, children, and adults. Dogs are exposed to the day-to-day activities of family life, so your dog will be accustomed to stimuli like vacuum cleaners, televisions, and more.
Your puppy will cost between $2,000 and $3,000 depending upon the litter. You will also be responsible for South Carolina sales tax. The Sugar and Spice website is frequently updated with new and upcoming litters, or you can visit them on the Good Dog website.
Puppies are sold as companions only – you'll need to sign a spay or neuter agreement. Puppies will be vaccinated and dewormed as is appropriate for their age and will have to visit the vet once per month during the stay with Sugar and Spice. Parents are genetically tested, and your puppy comes with a one-year health guarantee.
Sugar and Spice Cockapoos Details
Conclusion For The "Best Cockapoo Breeders in Georgia"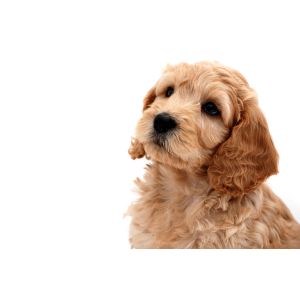 If you're a Georgia family searching for a lovable, smart, and hypoallergenic pet, check out our list of the best Cockapoo breeders in Georgia. The breeders we've chosen to showcase are responsible and will care for the health and well-being of your pet in their earliest weeks. Pups will be vet-checked and socialized, meaning a higher probability of a healthy, happy family companion.
For more guides similar to this list of Cockapoo breeders in Georgia, you can check out:
Before you bring home a Cockapoo companion from a breeder in Georgia, you can learn more about this dog breed by watching the "Cockapoo Dog Breed Guide" down below: