Here's what you need to know if you're searching for Husky breeders in Pennsylvania. When you're looking for a good husky breeder, you don't want to take any chances. It's important to always find a quality breeder that cares about their dogs and their health. Finding a quality husky breeder in Pennsylvania isn't always easy. That's where we come in.
Husky Puppies For Sale in Pennsylvania
We've done a lot of research and checked around to find you some really great options for the best husky breeders in Pennsylvania. From larger breeding operations to small in-home breeders, you have a few options. What we did try to avoid was anything that looked like it might be a front for a puppy mill.
Take a look at these breeder options for your next husky.
1. D and J Kennels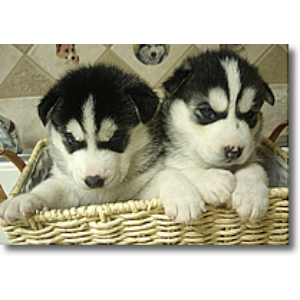 D and J Kennels is a professional operation that breeds Alaskan malamutes as well as Siberian Huskies. This kennel business also offers boarding, grooming, and daycare for dogs so it's a pretty neat operation and they are definitely professional. They have tons of great reviews so they easily fall into our first choice spot for husky breeders in Pennsylvania.
All of their huskies and malamutes are AKC registered. They have been breeding and caring for these particular breeds for more than 25 years, which tells you they are in it because they love the animal. You can see pictures and stories from previous families that have adopted pets as well.
This kennel operation is family-owned and operated. They are more than just a breeder but a business that does so much more. They also sometimes adopt out adult huskies or malamutes if that is something you might be looking for.
They do keep the boarding and the breeding business separate in order to accommodate the different needs. They designed a massive location to give the dogs plenty of room to play and run. The dogs get plenty of play and socialization. They are around people of all ages as well as other animals.
Husky Breeder Information:
2. Maplelane Siberians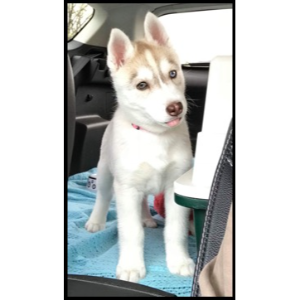 If you want to see a breeder that is very fond of what they do, Maplelane Siberians may be the place for you to check out. Their site is sweet and simple and they have the catch phrase "Hug a Husky", which immediately caught our eye.
This is a small family-owned kennel operation that has been selectively breeding since 1978. They only breed a small number of litters each year as they don't want to cause too much stress on their family dogs. This means one or two litters and that is all they offer.
Their dogs are a part of confirmation shows and they have all of the appropriate health ratings and testing as well as documentation. This same health testing and checkups are acquired by the pups that they breed as well.
Located on Maple Lane Farms, this family also operates a farm that has things like maple syrup, maple candy, and maple cream. The dogs are all raised on the farm as part of the family. They have plenty of room to run and play and tons of socialization as well.
Husky Breeder Information:
For more Puppy content: Best Bernese Mountain Dog Breeders in Michigan
3. Jalerran Siberians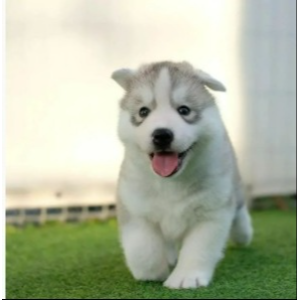 Located in Clarion, Pennsylvania, lies this breeder named Jalerran Siberians. These breeders are quite to point out that you don't own a Siberian Husky, they own you. And then their website has all of the details for "being owned by a Siberian". They have an application for adopting from their litters readily available on their site.
You will find that they offer a lot of helpful information about the breed and they offer themselves up for any assistance you might need. This is a reputable breeder with tons of great reviews of people who have been lucky enough to get one of their pups.
All of their huskies are AKC registered. The breeds are bred to this standard as well. All puppies undergo testing for aptitude as well as health and they work hard to breed energetic, happy puppies that can be show dogs or lovable family pets.
You will find tons of pictures as well as any list of available puppy and adult huskies on their site. They have some pretty cute options for both as of the time of this guide.
Husky Breeder Information:
4. Breezy Valley Siberians
Next up, check out Breezy Valley Siberians. This Siberian husky breeding operation belongs to a hobby breeder. They breed only AKC registered pups and you can find them in Eastern Pennsylvania. They have a limited number of litters and there is typically a waiting list but they do sometimes have pups available.
This family works hard to breed quality pups that have good temperaments and good health. All of their puppies are tested and they are a member of OFFA as well as CHIC. The puppies born here are raised in the family home, among the family and the family pets.
The dogs are well-socialized and know what it's like to be part of a family from the very beginning. They are in loving, happy hands and they are very careful to make sure the pups go to loving, happy homes as well.
You can find tons of information on their website, with authentic pictures from their home but you can also follow them on Facebook, Instagram, and YouTube to see up close and personal details and updates. They have been breeding as a small family since 2012.
Husky Breeder Information:
5. Rae's Husky Heaven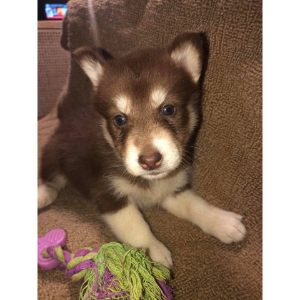 Not all breeders have a website. Some of them find it just as easy to operate through social media. Rae's Husky Heaven is one such breeder. Located in Brookville, Pennsylvania, Rae's is a small community breeder program that produces AKC huskies. They offer huskies of all colors and they have sometimes blue or sometimes brown eyes as well.
The nice thing about going directly to the social media page is that you can see the day-to-day straight from the source. All of the dogs are raised in the home as part of the family. They are socialized and around humans as well as other pets.
They are well-loved and pretty much never kenneled or caged except when necessary. They have room to run and play and are raised to be shared as loving pets with loving families, although they are registered and full-bred.
Husky Breeder Information
6. Dream Catcher Huskies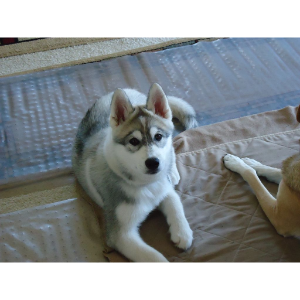 Dream Catcher Huskies is not actually located in Pennsylvania but is very close to Ohio. It's about a 5-hour drive from Pennsylvania's borders so a weekend or day trip could easily be made should you choose to use them. They can be found in Lima, Ohio.
This small breeder is well worth the glance. They also have a Facebook page that you can check out for day-to-day pictures and tips. All of their dogs are raised in their home and the Siberian Husky puppies they breed are AKC registered. This is a small family that breeds as a hobby. The family operates a kennel and they are selective about the placement of their pups. They have limited litters each year.
Their pups are bred for health, temperament, form, and function. They work to provide the very best. All puppies are born and raised in the home as part of the family. The dogs are loved and cared for with the family and the family pets and also socialized with humans and animals as well.
All dogs are ready to go when you get them. They've had worming treatments, vaccinations, health checks, and any other necessary care. They also come with a health guarantee based on their veterinarian care and testing that takes place prior to adoption.
They do not list a phone number or email for contact but they do have a contact form on their website, as well as a chat feature. They are responsive to messages so this is the best place to start. They often have a waiting list so don't wait too long to reach out.
Husky Breeder Information
Conclusion For Best Husky Breeders in Pennsylvania
When it comes time to find the best husky breeder, you want to be selective. Sadly, there are still a lot of puppy mills out there so you have to do your research to ensure you're not falling into one of those traps.
Always do your research, look for reviews, and make an effort to meet up with or converse with the breeders. Try to get a feel for how they operate and raise all of the pets that they care for and breed.
While there are some shady operations, there are plenty of great breeders out there that you can turn to. Any of these options will be the best husky breeders in Pennsylvania.
More content: Cocker Spaniel Breeders in Ohio