Finding the right rat breeders in California can be a daunting task. Therefore, this guide lists the seven best rat breeders and helps you choose a responsible breeder. Rats are the best pets if you're low on budget and want to pet a low-maintenance animal.
Don't confuse pet rats with their wild counterparts. Pet rats are intelligent and social animals requiring their parents' attention. One thing to note is that you shouldn't get a single rat to pet. Always house more than one since rats don't like to live alone.
Before scrolling down this list of rat breeders in California, you can check out these other recommendations from our team at Breeder Best: Best Bird Breeders in California and Best Russian Blue Breeders in California.
Rats For Sale in California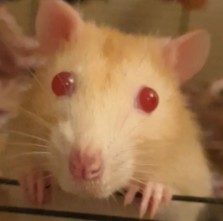 Let's now see the best ratteries in California:
1. Wrinkle Bean Rattery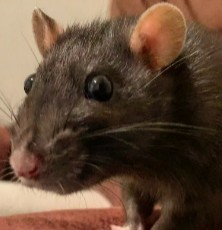 Wrinkle Bean Rattery can be your destination if you're looking for rat breeders in California. You can find this rattery in Flintridge, California. The breeder spends a lot of time raising rats with care and attention. 
Although the rattery initially started as an unintentional pet pregnancy,  the breeder soon realized her passion for rearing rats. And today, it has become one of California's best ratteries. They treat their rats as a part of their family rather than just a business.
Their only aim is to ensure the health and well-being of rats till they leave for their permanent homes. For instance, this breeder pays special focus to provide its rats with as much social interaction as possible. This ensures healthy growth and a friendly personality among the rats. 
Wrinkle Bean Rattery Details
2. Wasteland Rattery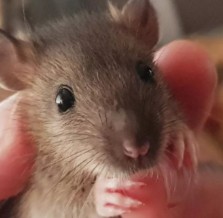 Nestled in Menifee, California, Wasteland Rattery is another excellent place if you're looking for rats for sale in California. It is a small breeder who focused on breeding rabbits and guinea before they came into rat breeding. The rattery promises the best health guarantee for their rats, especially for the first four days. 
Their mission is to breed healthy and happy rats that fit your family. They have specific regulations that help ensure their infants go to the best homes possible. In keeping with that aim, the breeder has terms of services for adoption, which you need to follow if you are buying a rat from them.
For instance, you must ensure a proper diet and take them for regular check-ups while maintaining proper care. That may seem harder because they deliver rats only after a thorough health checkup. So you can be certain that the rats you get will be in great health already and require the bare minimum care. 
Wasteland Rattery Details
3. Pacific Gems Rattery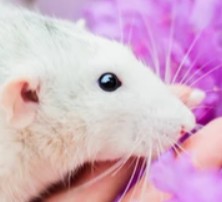 Pacific Gem Rattery has been breeding rats in California since the 2000s. The breeder is committed to providing a devoted and healthy pet for families. They produce a range of colors for both pets and show rats.
The most important thing is that they stand behind every rat they sell. You'll receive lifetime assistance when you purchase a rat from this breeder. Furthermore, the rattery is free of the SDAV, Rat Bite Fever, and Seoul/HantaVirus.
They are members of the American Fancy Rat and Mouse Association (AFRMA), North American Rat Registry (NARR), and National Fancy Rat Society (NFRS). You can take rats home after eight weeks. Do note that they don't sell a single rat. You need to get at least two. They also ship rats for an additional charge. 
Pacific Gems Rattery Details
4. Frosted Cookie Mousery & Farm

Located in San Diego, California, Frosted Cookie Mousery & Farm is a small family farm specializing in raising pet rats and mice. They are a well-recognized rat breeder in California. You are allowed to take your rat home between 8-12 weeks. They care for each of their mice with great love and care and want you to do the same.
They don't sell a single rat as rats are social and need another rat as a companion. If you can't come to pick up your baby for any reason, you can opt for shipping. The rattery ships within 200 miles of their location. The breeder also offers different shapes of cages for your rat. 
Frosted Cookie Mousery & Farm Details
5. Squeakin' Pups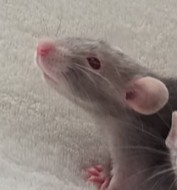 Squeakin' Pups is a small home-based rattery situated in San Diego. Its mission is to raise socially healthy pet rats in new responsible families. To accomplish it, they teach new pet parents about caring, training, and how a rat can change your whole life. Each of their rats revolves around adults, kids, and other rats.
They receive proper care and attention, which results in a socialized rat for your home. The rattery has been breeding since February 2016. Their business strategy is founded on the Trust Honesty Integrity Sincerity (THIS) principle, while Temperament Health Aesthetics Time (THAT) is the strategy they use for raising their pinkies.
Squeakin' Pups Details
6. Furball Critters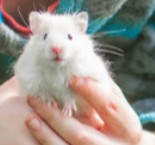 You can get your perfect family pet rat at Furball Critters. Their rattery is in Santa Cruz, where each pinky is bred to possess a great temperament. The breeder raises rats in a comfortable environment with attention and socialization. You get a guarantee that your rat will be well-behaved and friendly.
But in case that does not turn out to be the case, they will happily exchange it for another one within a month of your purchase. Currently, the breeder offers Syrian hamsters, fancy rats, and dwarf hamsters. If you have already decided to get rats, book an appointment and contact them. They will arrange a visit and let you educate them about rat care and the whole adoption process. 
Furball Critters Details
7. Dandelion Critters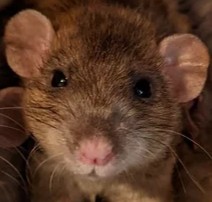 Last on our list of the best rat breeders in California is "Dandelion Critters." You can find them in Sacramento, California. They are an active member of breeding clubs like AFRMA, FBMA, and NWFMA. The rattery works hard and spends hours socializing rats to ensure you get a healthy and socialized rat for your home. They also ship rats to your doorstep at a reasonable price. 
Dandelion Critters Details
How to Choose a Rat Breeder in California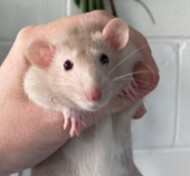 Rats don't get sick so easily; they're surprisingly clean and trainable. However, it would be best if you got your pet rat from a dependable breeder to ensure your rat remains a stable companion in your life for a long time.
Here are a few tips to ensure that:
1. Avoid Pet Stores
Pet stores have a bad reputation. Since most pet stores' sole reason is to earn money, they disregard other vital aspects. They don't keep rats with proper attention and care. Consequently, their rats don't end up becoming friendly with humans. And they become prone to various health issues.
2. Ask Questions
It's a good idea to research everything there is to know about keeping rats as pets, especially if you're looking to be a new rat owner. Rats are small pets that are also friendly and social. But caring for them is different. So prepare a questionnaire and ask your breeder before you get babies from them. Good and responsible breeders will help in every way they can!
3. Check Whether They Are Members of Renowned Associations
Good rat breeders tend to have associations with various clubs and associations. Furthermore, they also visit rat shows and participate in competitions.
4. Visit The Facility
A good breeder won't hesitate to welcome you to their facility. They are confident in their breeding style and understand why they are into breeding.
Moreover, you can add a screening layer by observing some things when visiting their rattery:
Do rat cages have enough space for them to play?
Are there toys inside the cage?
Are cages small or seem congested?
How many rats are together in a cage? Rats are social butterflies, but the breeder should avoid overcrowding!
More Information About Rat Breeders in California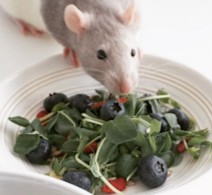 As you can see, there are many rats for sale in California. However, you must conduct your due diligence to choose a dependable breeder. This can go a long way in ensuring you avoid aggressive rats, as this is unnatural and harder to overcome.
To help you choose the best breeder for you, we have created this in-depth guide cum list of breeders you can trust. Moreover, you can easily find the contact information for each breeder and get the ball rolling as soon as you finish reading this.
Conclusion For The "Best Rat Breeders in California"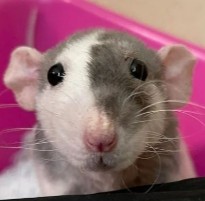 These are the seven best rat breeders in California. You can use this list and narrow your search down to a few breeders that best suit your needs. For instance, you can choose the one nearest to you. Do keep in mind to get at least two pet rats.
You can get same-sex or opposite-sex rats. If you get opposite-sex rats, keep them separated until they're 12 weeks old. Small, family-oriented, playful, and intelligent — a good temperament rat will fill your life with moments of happiness. Get one soon and embark on a wonderful journey!
For more guides similar to this list of rat breeders in California, you can check out:
Before you bring home a rat companion from a breeder in California, you can learn more about raising them by watching "20 Things You Should Know Before Owning Rats" down below: