Animal breeding is a divisive topic, especially since as a whole, breeders have developed a negative reputation. You want to find a reputable breeder or animal breeder company that conducts responsible breeding practices before purchasing your next animal.
Other articles you would like: Will a Dog Breed While Bleeding and Animal Breeding For Disease Resistance
Animal Breeding Associations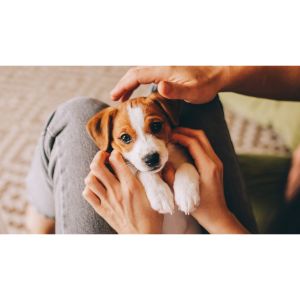 To find a breeder you can trust, see if they are a member of one of these animal breeding associations.
What Is The Purpose Of Breed Associations In Animals?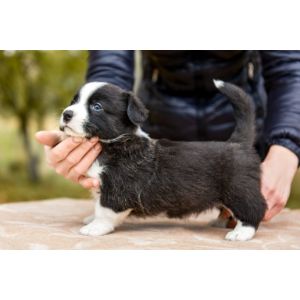 Before we get into the animal breeding associations listed below, why are they important? Overall, breeding associations and clubs keep a written definition to which the breed the association or club adheres. This is called a "breed standard," which describes the ideal traits for that particular breed.
More importantly, these animal breeder companies keep track of the animal members of the organization. For the most part, this covers pedigrees for purebred animals.
Every sector of the beef industry considers this information vital since it keeps the most efficient animals in their production line. When it comes to competitive animals, like dogs and horses, this information is necessary for judging shows and for further breeding.
Breeding associations and clubs aim to preserve the gene pool of the single breed they dedicate themselves to. Although cross-breeding has its benefits, it may eliminate genes that define the breed's original traits.
National Association Of Animal Breeders (NAAB)
The NAAB is a non-profit trade association covering the U.S. dairy and beef industry. They work to promote genetics in artificial insemination (A.I.), unify the industry's actions, and keep track of other livestock breeding associations.
NAAB describes itself as a neutral organization and hopes to represent the interests of all US-based A.I. instead of a particular company or set of companies. This association represents the industry's position on several national and global issues during conferences. But most importantly, they make sure that US-produced semen for cattle meets a high health standard.
NAAB has an identification process to build its databases and can cross-reference information on bulls for A.I. production. On top of this, they supply plenty of informative materials about USA dairy genetics and artificial insemination in livestock.
They have two tiers of membership, Regular and Associate. So long as you meet the requirements, your organization can join as a Regular member to give input on NAAB committees. If you don't meet those requirements, you can join at the Associate level to use their services and logo.
American Sheep Industry Association (ASI)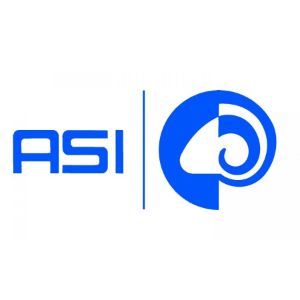 Similar to NAAB, the ASI is a national organization representing the interests of sheep producers in the industry. These include pasture-based animals, range operations, and the like from coast to coast. On top of their advocacy for sheep, ASI also strives to protect America's wilderness.
Like any other breeding industry organization, ASI aims to have the interests of all its members in mind during conferences and shows. So when you apply to be an ASI member, your organization gets added to its list of represented members.
Fear not– ASI's website is incredibly transparent on its "Positions" page, so even nonmembers can see what ASI is all about. You can easily access the association's positions on pivotal breeding issues, as well as an updated policy book that affects the sheep industry in particular.
Unlike other breeding associations, ASI is relatively transparent about its responses to topics that members consider high-stakes. You can join ASI through either an individual membership or a state membership. They encourage producers to join their state sheep association and provide a list for you to read through.
When you join your state's sheep association, you get all their benefits and become an ASI member. If your state doesn't offer a sheep association, you can join a neighboring state's association or join ASI as an individual.
American Mini Pig Association (AMPA)
Pigs are often overlooked in the breeding world, but mini pigs in particular have been mistreated and sidelined. The AMPA aims to protect miniature pigs and improve breeders' practices. Hand in hand, this association advocate for responsible mini pig ownership.
The AMPA's primary goal is to educate and advocate for miniature pigs. Their members consist of breeders, owners, veterinarians, and rescue liaisons that work together to reduce the number of displaced pigs. Ultimately, they believe that bridging the gap between these four groups will lead to the improved treatment of mini pigs as a whole.
In addition to advocating for minis, AMPA is working towards creating comprehensive genetic records and family trees for mini pigs, much like other breed associations.
Records can help curb the need for misleading size references for mini pigs, as well as the number of displaced pigs rescued annually. On top of that, strict ethics for breeding and raising mini pigs will help to eliminate unethical breeding practices for mini pigs.
AMPA membership has a few categories. You can join as an individual, a breeder, an owner, or a rescue. You can register your mini pig or litter of pigs with the organization, automatically bringing you into the group's efforts to improve mini pigs' quality of life. As a member, you'll also receive access to the articles and projects that AMPA is working on.
U.S. Sport Horse Breeders Association (USSHBA)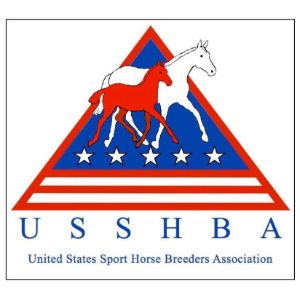 The USSHBA is a non-profit organization aiming to unify breeders with the riders and trainers that purchase registered horses. Their main goal is to educate others about sports horse breeders and give the community recognition.
The USSHBA understands common issues discussed by community members in regard to breeders and works to keep those issues at bay. Overall, this association serves as a resource for the US sports horse community in many senses of the word.
Most of their services revolve around educating community members about sports horse breeding. They also provide several outreach programs to help educate people outside of their community.
In addition to their educational services, USSHBA keeps a record of the breeders that work within their directory. Their database is smaller than other associations, so you get the sense that this is a small and close-knit community. And with affordable membership prices, you can support the organization whether you are a breeder or not.
Individual breeder and affiliated group memberships will earn you benefits like being included on the USSHBA website. You will be able to vote for Board of Directors members and be able to submit your articles and news to the organization's newsletter.
American Dog Breeders Association (ADBA)
The ADBA primarily focuses on the American Pit Bull Terrier and preserving this specific breed. However, the association will accept and register any breed of dog recognized by the United Kennel Club (UKC) and the American Kennel Club (AKC).
The most admirable trait of ADBA is their dedication to their primary breed. Despite the breed's history, they seek to validate its legacy. They will not condone illegal practices surrounding the breed, nor the practices that contributed to its creation. ADBA's high standards for registering a dog point to its dedication to the breed's original purpose.
Beyond its mission statement, ADBA has stood by its breed standard in the Dangerous Dogs Act. The ADBA's standard at that time was used as an identifier for prohibited or restricted dogs, and they soundly shut that down. Essentially, they refused to have their breed standard for Pit Bull Terriers be associated with prohibiting certain breeds of dogs.
ADBA offers a host of registration programs, from the transfer of ownership to DNA services. Their website is easy to navigate, and their services are detailed and easy to read. What they don't seem to list is where to join the association or become a certified breeder for them.
The lack of this feature may point to the association striving primarily to register dogs, with pedigree verification coming later.
American Cat Fanciers' Association (ACFA)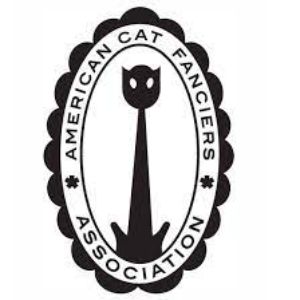 Not to be confused with the International Cat Fanciers' Association, the ACFA strives to promote responsible breeding for cats in America. From recognized breeds to household pets, this association wants to promote the welfare of all its registered cats.
Above all else, the ACFA wants to support all its members, both feline and otherwise. Their commitment to respecting their members points to their excellent character. On top of this is their professional approach and resourcefulness when problem-solving breeding issues.
More than other breeding associations, the ACFA offers awards for cats that are spayed and neutered, and though they work to maintain their breed standards, ACFA cats have also won awards for mixed breeds. Rather than sticking steadfastly to breed standards, this club supports and has rewarded cats that exemplify traits from their mixed breeding.
ACFA provides the application for their membership tiers on their website. Individual membership tiers give you access to club information and updates. Higher tiers for breeders and groups grant access to this information and representation in board meetings and discussions. You can also find forms for registering your cats, amending the club's bylaws, and much more.
Avicultural Society Of America (ASA)
Unlike many other breeding associations, the ASA doesn't oversee other breed organizations. Instead, they work in partnership with other agricultural clubs to advocate for and promote bird conservation and safety. Breeding is only a small part of the services they provide, with most of their resources focused on advocating and preserving avian species.
In recent years, the ASA has gotten increasingly active on national legislative issues that affect agricultural experiences. They have also been getting more involved with avicultural conferences and conservation programs. Because of this, the ASA has become a recognized and trusted name in the agricultural community.
The ASA has a low-cost and simple chapter program, where regional chapters can work together to improve avian experiences. Their main goal is to preserve endangered bird species and their natural habitats by collaborating with their chapters and other agricultural organizations, like the American Federation of Aviculture and the American Dove Association.
An ASA membership is more of a yearly donation than a paid membership. They don't list any breeders on their website but outline their stances on breeding, especially conservation breeding. With higher tiers of membership, you get access to a larger amount of their published articles and voting access for the organization's conferences and meetups.
Conclusion For The Best Animal Breeding Associations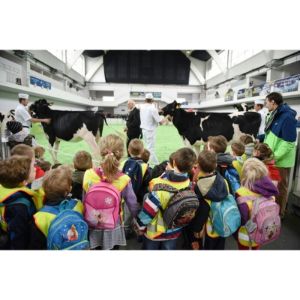 Animal breeding is a complicated and ever-evolving issue, but breeding associations are very committed to keeping their respective breeds from losing their distinct features. Whether you subscribe to that idea or not, you can't deny the work these associations put into protecting their breeds. For industry or pleasure, reputable breeders under these clubs are pretty trustworthy.
Keep in mind that a large number of purebred animals are bred by breeders who work outside of these associations and their registries. A membership doesn't necessarily mean a breeder shares the association's values or represents them well.
Be careful when you look for a purebred animal for yourself, and make sure that their breeder has a solid reputation.
You will also like:
For more information about Animal Breeding Associations, check out the video below: