The Bernedoodle is a cross between the Bernese Mountain Dog and the Poodle. This is technically a designer dog breed but you wouldn't be able to tell since the care is pretty simple. Bernedoodles tend to be very loyal to their owners and silly at times.
These dogs are great for families with kids since they tend to be very active. You can take your Bernedoodle trekking, mountain climbing, or even just let them play with your kids in the backyard.
These puppies tend to be relatively healthy. Since they are known as designer dogs, they can get a bit expensive. Usually, Bernedoodles range between $2000 and $5000 depending on the color and quality of the coat and temperament of the puppy.
Bernedoodle Puppies In Michigan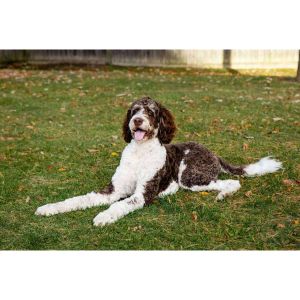 Bernedoodles are an all-rounder dog and we don't blame you if you want to take them all home. If you're looking for places to get one, we've got you covered with this article about the top Bernedoodle breeders in Michigan.
Set out on a hunt for Bernedoodle breeders? We got a list of our 5 favorite Bernedoodle breeders in Michigan just for you:
Other articles you would like: Labradoodle Breeders in Michigan and Goldendoodle Breeders in Michigan.
1. Great Lakes Bernedoodles LLC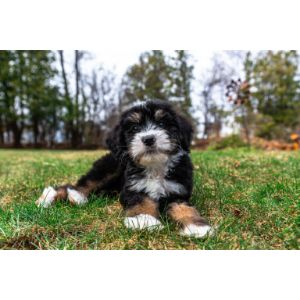 Great Lakes is a family-run breeder that breeds Bernedoodles to have the best appearances and temperaments. All the parent dogs at Great Lakes are registered with the AKC and the puppies are hand raised in the owner's home or places inside the guardians' homes.
The Bernedoodles at Great Lakes are priced depending on the color and quality of their coats and not on the gender. For any puppy, you would have to pay a non-refundable deposit of $500 to reserve and the total cost can be upwards of $3000 to $4000. The costs include age-appropriate vaccinations, deworming, health records, and a microchip.
The puppies come with a 2-year health warranty and a spay/ neuter agreement. They are also given a few litter toys and their favorite treats.
Bernedoodle Breeder Information:
Check out for more: Best Bernedoodle Breeders in the U.S. and Best Bernese Mountain Dog Breeders in Michigan
2. Bearcreek Bernedoodles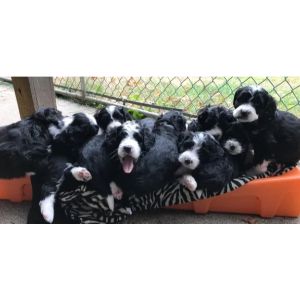 Bearcreek Bernedoodles is a hobby breeder run by a couple whose nest had emptied. It has been operating for 6 years on 5 acres of land that is wooded for the puppies to play around on. The parent dogs are all health tested and come from some of the best bloodlines.
A deposit of $350 needs to be paid to reserve a puppy. However, if your desired puppy isn't available in that litter, the deposit is transferable. The puppies are priced based on the color of their coats and it can range from $1800to $3700. The prices include a vet check at 6 weeks, the first dose of vaccinations, and deworming.
The Bernedoodles from Bearcreek come with a 1-year health guarantee. Buyers are also given a spay/ neuter contract. Interested buyers are put on the waitlist after filling out an application.
Bernedoodle Breeder Information:
3. Molly's Darling Doodles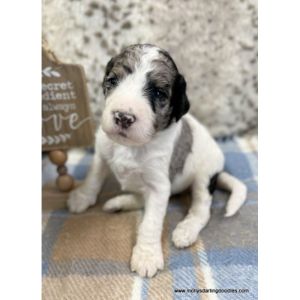 Molly LaFleche, the owner of Molly's Darling Doodles, boasts of being one of the original Bernedoodle breeders in the US. It is also known to occasionally breed Bernese Mountain Dogs and Poodles. With over a decade of experience, Molly provides dogs with exceptional pedigree and genetics.
Puppies require a deposit based on which litter you pick. And the full prices of the puppies can range from $2000 for the solid colors up to $4000 and anywhere between for the variations. The prices include the Vanguard Plus 5 Vaccinations, deworming sessions, and a veterinary checkup.
The Bernedoodle puppies for sale in Michigan come with a 2-year genetic health guarantee. The breeder also provides a document of useful tips about your puppy along with a litter toy and some treats.
Bernedoodle Breeder Information:
4. Kandi's Sweet Bernedoodle Puppies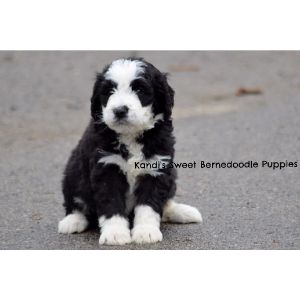 Kandi, her husband, along with their 5 children are the proprietors of Kandi's at a hobby farm in Michigan. The breeder has over 15 years with Bernedoodles and has over 20 acres of land and many other farm animals for the puppies to play with. Timelines of the facility's planned breeding can be found on the website.
To reserve a puppy, you need to put down a $200 as a non-refundable deposit. Abstract puppies cost the least $1200 and the other variations can cost up to $4500. These include the puppy's first set of vaccines, the first three doses of deworming medication, and necessary veterinary checkups.
Their Bernedoodle puppies in Michigan come with a 1-year health guarantee and a spay/ neuter contract. Failing to vaccinate, deworm, or spay/ neuter the puppy within the allotted time period will result in the purchaser losing the right of replacement in case of genetic issues.
Bernedoodle Breeder Information:
5. Doodlewoods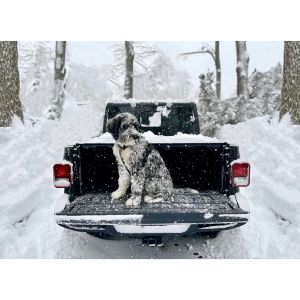 Doodlewoods is another family-run operation based in Michigan. The breeder has over 20 years of experience. The puppies are well socialized and given 20 acres of land to play around on.
To reserve a puppy from an upcoming litter, buyers need to pay a $500 deposit which is non-refundable. The range of prices can be anywhere between $2200 to $4000 dollars depending on the color of their coats. All the puppies are given veterinary checkups, age-appropriate vaccinations and doses of deworming medicine.
Bernedoodle puppies from Doodlewoods come with a lifetime genetic health guarantee. The breeder also provides lifetime support for your puppies and a peer owner support group. They are given a collar and blanket as well. Doodlewoods breeds multiple generations of Bernedoodles and families with mild allergies are recommended to purchase puppies from the F1 category.
Bernedoodle Breeder Information:
More Information About Bernedoodle Puppies in Michigan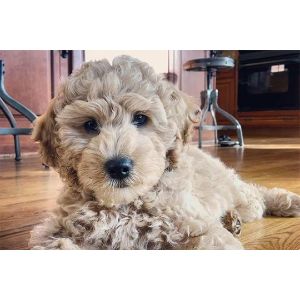 Before purchasing a Bernedoodle puppy, you should really have your ducks in order. It's important to do proper research on your breeder as well before you decide to purchase from it. Check on some of these things with your breeder first:
Legality
While it is legal to breed and sell Bernedoodles in Michigan, there are a couple of clauses that breeders abide by. Breeders and pet stores alike aren't allowed to sell puppies that are younger than 8 weeks old. The dog must also be vaccinated against parvovirus and a few other canine diseases and carry a health certificate at all times before going to the final owner.
Lifetime Support
A couple of the breeders on our list today specifically mention on its website that it offers lifetime support. This means that anytime you have an issue with your puppy throughout his/ her life, if the puppy gets sick or is hard to train, you can contact the breeder for help.
This is especially important for hypoallergenic breeds like Bernedoodles. If your kids suddenly start having allergic reactions, you'll want to contact your breeder and a hospital to be able to rule out the dog fur or saliva.
Testimonials
Most breeder websites will already have testimonials. And of course, they're going to be believable. But we recommend that you dig some more. So, take a look at other online forums where people may have left reviews. And talk to other people in the area who have previously purchased from the breeder.
Question To Ask Your Bernedoodle Breeder
If you want to be fully prepared, but are falling short on what other things to ask your breeder about, take a gander at some of these questions:
Did my Bernedoodle puppy's parents have shedding issues?
What should I do if my Bernedoodle starts to shed a lot?
What should I do if my puppy appears to have a genetic disorder after the guarantee period?
Can I groom my puppy by myself?
How often should I take my puppy to a professional groomer?
Can my Bernedoodle come with me on outdoor activities that require a lot of stamina?
Will this puppy be good with children and other dogs?
How much can I expect to spend on the puppy's needs throughout his lifetime?
Does my puppy have any vaccines due?
What kind of food and treats will be good for my Bernedoodle puppy?
Who Is Your Favorite Bernedoodle Breeder In Michigan?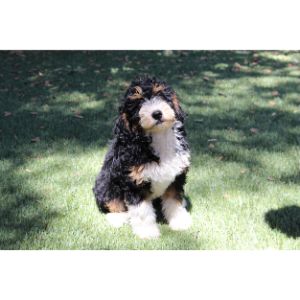 Bernedoodle puppies have gotten seriously popular in the United States recently. So, naturally, there have been plenty of Bernedoodles breeders in Michigan that have popped up. Not all of these breeders have the well-being of the puppies in mind.
If you like the breeders on our list, you can find them on the provided website links. Most of them are also available on social media as well, so you have plenty of resources for your research.
In case you decide to go with a different breeder, we still suggest that you take the time to do some research on it because getting a puppy is a commitment for life. And you owe it to them to support only the ethical breeders in your area.
You will also like: