Are you trying to find reliable Cavapoo breeders in Florida? You've come to the right place. This post contains a list of the best breeders in the state that have received positive reviews and are experienced in breeding Cavapoos.
Given the sensitive nature of the Cavapoo breed, it's not easy to find ethical breeders who know how to take care of these dogs. From extensive grooming to constant love, care and attention, Cavapoo dogs can be quite a handful. We created this list to help you find the healthiest Cavapoo puppies in Florida.
Other articles you would like: Cockapoo Breeders in Florida and Maltipoo Breeders in Florida.
Best Cavapoo Puppies In Florida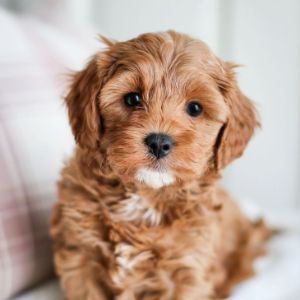 While they're easily one of the most gorgeous dog breeds in the world, the fact remains that finding a pup that's been bred responsibly is not everyone's cup of tea.
And if you're someone who rushes into things and hastens their decisions, it's best that you try to resist the urge. Take your time to search around for reliable breeders that don't just offer adorable Cavapoo puppies in Florida but also offer support and advice.
Since it's a famous dog breed, the market may be filled with breeders that claim all kinds of things about their dogs. However, don't just take the breeder's word for everything. Instead, do your own research.
Having said that, here's a list of the best Cavapoo breeders in Florida that you can start your search with: 
1. TLC Puppy Love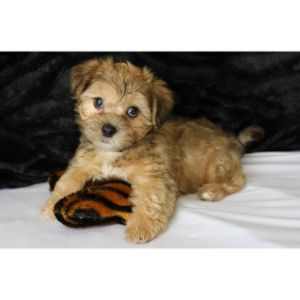 TLC Puppy Love is a breeder based in Jacksonville, Florida, providing small, hypoallergenic breeds that have been hand-raised in a home. Other than adorable and friendly dogs, TLC Puppy Love also offers a wide range of pet accessories and supplies such as car seats, carriers, etc.
The dogs in this breeding facility get all the attention they need to have a healthy upbringing. From the first few weeks of the pup's birth, the breeder starts spending time training the pup to become used to human touch and the environment.
The exposure helps the dogs become familiar with humans and greatly reduces future complications pet owners can encounter during training. Other aspects of these training sessions include general separation and daytime separation training, harness and leash training, potty training, and even no bark training.
The adoption process for TLC Puppy Love is simple. All you have to do is call up the breeder and set up an appointment to visit. Once there, pick a puppy of your choice, and the breeder will let you know when you can pick it up.
Before the pup is given away to adopters, it is carefully vetted by professionals who ensure the dog is getting all the right shots at the right time. This includes deworming and vaccinations. All the pups in the breeding facility are groomed regularly to keep the appearance top-notch on designer breeds like the Cavapoo.
All this is topped by amazing customer service, which makes for an ideal breeder.
Cavapoo Breeder Information:
2. Florida Fur Babies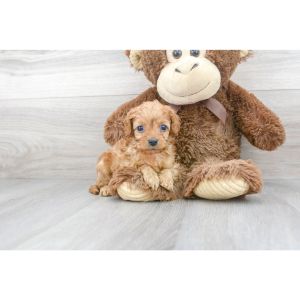 Florida Fur Babies has some of the most gorgeous-looking Cavapoo puppies for sale in Florida that are worth checking out. If you're looking for a trustworthy breeder that raises dogs inside the comfort of their own home, Florida Fur Babies is the breeder to try.
The breeders, Crystal, and Joseph Neuman, are experienced dog breeders and, suffice it to say, don't engage in any unethical practices. The envisioned goal of the breeders is realized on a daily basis as they unite families with their newest furry members that fill up their lives with joy.
With skilled professional staff on duty round the clock to spend time with the dogs and keep them healthy, you can be sure that every pup in the breeding facility is going to become a reliable long-term companion. To help new owners, the breeders also offer a financing option to aid your purchase through approved lenders.
Most Cavapoos available at Florida Fur Babies have weights ranging from 1lb 7oz to 4lb 5oz, with males and females having color coats of brown, black, white, and even spotted combinations of these colors.
You can set up an appointment by calling up the number provided below and go to meet a selection of adorable dogs to choose your best friend from. Obviously, as per USDA regulations, no pup is separated from the mother for at least 8 weeks which is the earliest you can expect to get your pick of the litter once you make your deposit.
Cavapoo Breeder Information:
3. Florida Puppies Online
Operating in Naples since 2014, Florida Puppies Online is a breeding facility that realized its vision of providing the best online pet adoption service in the state. Not only can you find a large variety of amazing dogs to pick from, but you can also rely on the experience and words of wisdom you receive from the breeders themselves.
The dogs at the farm are raised alongside humans, especially children, to make certain that the dogs are comfortable around them. All the dogs are checked by a vet on a weekly basis, and as the pups are handed over, you get your first visit with Dr. Lopez for free.
The breeder is also comfortable providing customers with the Florida Health Certificate for their dogs along with a year-long health warranty. In addition to this, Florida Puppies Online also encourages new pet owners to ask questions and seek advice or help whenever needed. That is to say; their customer support is reliable and forever.
Though the breeder has the dogs engage in crate training and grass pad training from early on, they encourage customers to continue the same when they take their dogs home.
Cavapoo Breeder Information:
4. Jay and Ray Classy Cavapoos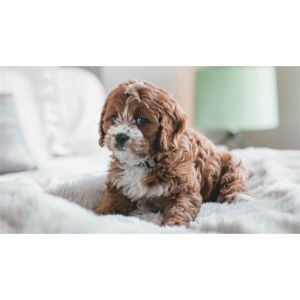 Jay and Ray Classy Cavapoos is the last breeder on our list of reliable Cavapoo breeders in Florida that has been positively reviewed by customers. This breeding facility has been in the market since 2019 and has managed to provide dozens of families with loving and adorable pups during that time.
The breeding process at Jay and Ray Classy Cavapoos is not only detailed, but it's also wholesome. Apart from providing an excellent environment for the pups to be in, the breeder also ensures the pups are trained to be with and around humans.
Being handled at a young age by human hands not only makes it easier for the pup to trust humans but it also makes the groomer's job much easier.
As for the adoption process, you'd want to apply for a wait-list form here. Although this won't put you on the wait-list immediately, it'll let the breeder put you on the list of people to contact when a litter is coming up. Once the litter is born and you get your deposit in, you can take your pick of the litter as per availability, and the training process will begin.
Before the pup is handed over to you, it'll not only be vaccinated and dewormed, but it'll also be ready to become a loving part of your family thanks to the breeder's socialization training.
Cavapoo Breeder Information:
More Information About Cavapoo Breeders In Florida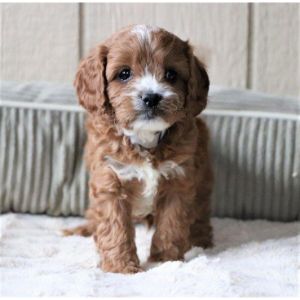 The idea behind dog adoption is simple. Firstly, think about the dog and then think about your situation. You don't want a dog that's been raised by an unethical breeder. Similarly, you don't want a dog that can become sick or cause a problem at home.
The unfortunate fact remains that money-hungry puppy mills will sell you almost anything by claiming it to be something else entirely. A common example of this is breeders telling unaware adopters that a certain breed is hypoallergenic when it's not.
Similar examples of small-time frauds and lies are spread across the state, and needless to say, you'll need to learn things like how to spot a sick dog or distinguishing features of a pure-bred dog.
Though the above-mentioned list of breeders for Cavapoo puppies in Florida is a great place to start, it's recommended that you spend ample time researching and visiting different breeders before finalizing a decision.
Conclusion For Best Cavapoo Breeders In Florida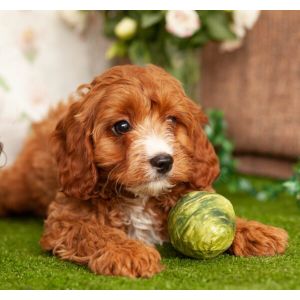 Cavapoos are amazing dogs that inherit the best traits of their parents. Not only are they extremely friendly and gentle, but they're also just the right amount of playful and active for kids to enjoy, making them ideal for families.
While these dogs have the tendency to demand attention and crave love and affection, they've proven to be reliable long-term companions for thousands of families. And although they can require quite a bit of grooming and maintenance, it's always worth it to have a nice Cavapoo in your house.
So, why wait? Don't delay your happiness any longer, and get yourself an appointment to visit a breeder today. Bring home your best friend and enjoy with the latest member of your family!
You will also like: