Many people spend their whole lives dreaming of the opportunity to own their own dog. Adopting a pet is very exciting and rewarding no matter the animal or breed, but the experience can also be tedious and confusing if you don't know where to start.
As with most things, it's better to conduct thorough research before you decide which breeder to adopt from. There are a lot of great Cavapoo breeders in the United States, but there are plenty of not-so-great breeders, too. This is why learning as much as you can about potential breeders can help you have a positive experience.
The best Cavapoo breeders in Tennessee play a crucial role in the development of healthy dogs, so you want to choose a breeder with great morals and excellent breeding practices. There are plenty of wonderful Cavapoo breeders in Tennessee and the surrounding states. If you live in Tennessee and are looking to adopt your own Cavapoo, this article is a great resource for you.
Other articles you would like: Goldendoodle breeders in Tennessee and Maltipoo breeders in Tennessee.
Cavapoo Puppies In Tennessee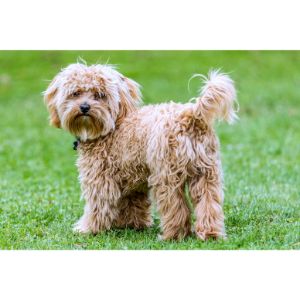 In this article, we provide you with details and contact information for the best Cavapoo breeders in Tennessee and the surrounding states. The process of looking for the perfect breeder for you and your family can be long and arduous, which is why we decided to simplify things for you by conducting the research ourselves.
We spent lots of time learning all about the best breeders around to make the process of picking your Cavapoo breeder as easy as possible.
We believe that breeders need to be ethical and caring to be considered good breeders, and our incredibly high standards helped inform the decision regarding who made the cut for this list of the best Cavapoo breeders in Tennessee. You can be confident that a puppy adopted from a breeder on this list will be happy and a wonderful companion in the coming years.
1. Allison Hollow Puppies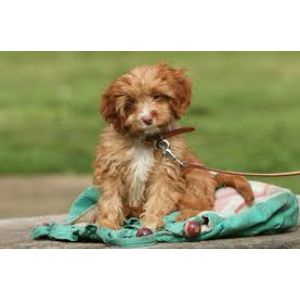 Allison Hollow Puppies provides high-quality Cavapoo puppies among other types of Poodle mix. They specialize in Cavapoo and Schnoodle puppies specifically. This is a family-owned business that offers twenty years of combined experience among them.
This breeder of Cavapoo puppies in Tennessee will provide great communication and will be there every step of the way. They are very open about their kennels and provide videos to show the location of where puppies are kept.
These kennels are clean, spacious, and provide room for puppies to play and be socialized. Since Allison Hollow Puppies is a family-owned business, the puppies are socialized by children, as well as with other animals.
Cavapoos measure thirteen inches tall and can weigh up to eighteen pounds. These adorable and loving animals are bred from AKC registered F1 parents. Although the parents are not genetically tested with this breeder, the parents are constantly checked by veterinarians to a strict routine and schedule.
Allison Hollow Puppies does not allow puppies to go to a new home until they are about nine and a half weeks of age or ten weeks. They prefer a stress-free wean off of the mother dog to help the puppy acclimate to its new home.
Puppies are provided with a microchip and a registration process to the American Kennel Club's (AKC) Reunite Program. This will help an owner find a missing or stolen dog in no time, and can also be notified if the dog is ever found anywhere but where it should be.
Cavapoo Breeder Information:
2. Tailwagging Puppies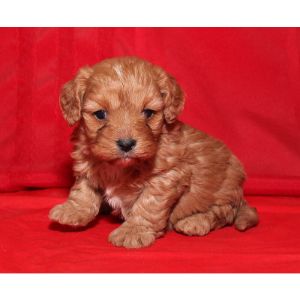 Although Tailwagging Puppies has changed hands, it hasn't changed values. Recently, owners switched hands, but Tailwagging Puppies is still one of the best breeders to consider when looking for a Cavapoo breeder in Tennessee. They offer many different types of puppies and you are sure to find one you love on their site.
Tailwagging Puppies is still a family-owned business and they take pride in their Cavapoos. They offer all sorts of generations from F1 to F1b and F2. Cavapoos and other Poodle mixes are their specialties at Tailwagging Puppies. These dogs are considered designers and are also mostly non-shedding and hypoallergenic which makes them great for the allergen sufferer.
All dogs come with a one-year health guarantee. They also receive their first inoculations against terrible dog illnesses like Parvo. They are de-wormed and also given another vaccine at six weeks old.
These vaccines will keep the dog protected and healthy from most puppy-hood illnesses. The puppies get checkups when they are a few weeks old and right before they are adopted out to their new home.
Tailwagging Puppies spend time in creating videos and taking photos of their puppies and parents. This is a responsive and communicative breeder and will gladly answer any questions and keep prompt wait lists.
They try to provide the best quality information and mentorship to new owners to provide a smooth transition for the puppy and the new family. Tailwagging Puppies is a reputable and safe breeder with many great reviews and customers who come back.
Cavapoo Breeder Information:
3. King Mountain Doodles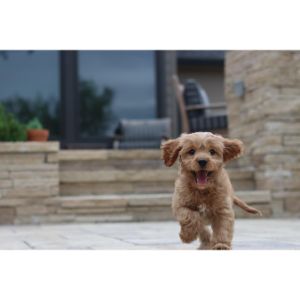 King Mountain Doodles is a fabulous breeder that specializes in the beautiful Cavapoos. In addition to offering Cavapoos, they also offer other Doodle mixes, namely Bernadoodles. This breeder is family-owned and the dogs are the first priority for these breeders.
The facility is located on a spacious 100 acres of rolling fields, lush woods, and streams and creeks where the puppies get to spend plenty of time playing. Each dog gets a lot of socialization and exposure to social and environmental stimuli from a very young age.
This is part of the breeder's philosophy to help their dogs grow to be well-adjusted and easy-going in adulthood. The breeder is very picky about who is allowed to adopt one of their dogs, though. They make sure to conduct thorough interviews and conversations with interested adopters.
This way they can determine whether the potential adoptive family is responsible, financially secure, and empathetic enough to make the perfect pet parent for one of their puppies. Given that the breeder takes so much care in breeding and raising these dogs, it makes a lot of sense that they want to be as thorough as possible during the selection process.
The breeders plan each litter carefully using extensive genetic testing and detailed research to ensure that each litter has the ideal temperament and conforms to (and exceeds) breed standards for appearance, health, and behavior.
Their dogs are given the best nutrition in the form of food and supplements from the minute they are able to eat solid food, and the parents get the same personalized nutrition all year round (adjusted, of course, when pregnant and nursing to provide extra calories and nutrients).
Cavapoo Breeder Information:
4. Carolina Cavapoos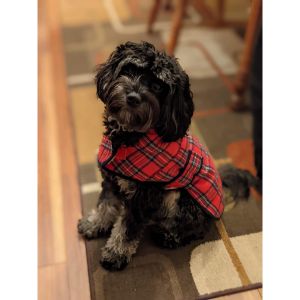 This North Carolina-based Cavapoo breeder is a stone's throw away from Tennessee— which is lucky because they're one of the best Cavapoo breeders around. One of the things that set this breeder apart from the competition is their philosophy of breeding excellent parent dogs to ensure they breed excellent puppies.
Each of their parent dogs is in perfect health and is purebred and registered with the American Kennel Club, also known as the AKC. This breeder strives to achieve puppies that have the best dispositions and health imaginable.
They love selecting for specific genetic traits, which results in their puppies being cuddly, playful, smart, non-shedding, healthy, and highly trainable— talk about the perfect dog! Cavapoos are known for being very versatile dogs.
They easily mold to the lifestyle of their owner, making them the perfect companion dog for just about any activity. Whether you prefer going for hikes and runs outside or hanging out watching movies on the couch, the Cavapoos from Carolina Cavapoos will be by your side to give you love every step of the way.
This breeder cares a lot about selecting the best owners possible for their puppies, so be prepared to answer some questions if you apply to adopt from one of their litters. Each of their pups comes with a one-year health guarantee, their initial deworming treatments, all appropriate shots, and a puppy pack.
Cavapoo Breeder Information:
5. Angel Wing Pets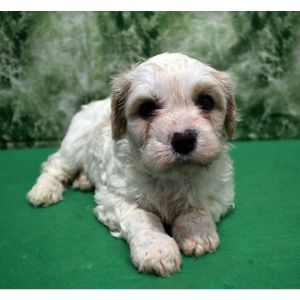 Angel Wing Pets is a great Cavapoo breeder in Missouri that is owned and operated by a loving family. Their facility is based out of their home, which is located in the midst of a spacious 100 acres of wooded land. The puppies and dogs in their care grow up frolicking and playing outside to help them grow big and strong, and they love every second of it.
This breeder specializes in Cavapoos (a hybrid cross between the King Charles Cocker Spaniel and a Mini Poodle) and Cockapoos (a hybrid cross between a standard Cocker Spaniel and a Mini Poodle). They also breed Goldendoodle puppies, which are a mix between a Golden Retriever and a Mini Poodle.
Nearly all of their adult dogs are registered with the American Kennel Club (the AKC) and the American Pet Registry (APRI). This breeder is also a proud member of the Missouri Pet Breeders Association (MPBA), which is the oldest professional pet organization in the entire country.
Each breeder associated with the MPBA is held to a strict code of ethics to ensure that each animal in their care is safe and healthy.
Cavapoo Breeder Information:
6. Bliss Kennels Cavapoo Puppies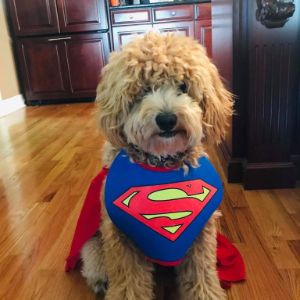 Last on the list of Cavapoo breeders in Tennessee is Bliss Kennels Cavapoos. Bliss Kennels Cavapoo Puppies is a wonderful New Jersey-based breeder that has been breeding sweet Cavapoos for over two decades. They love Cavapoos and are passionate about what they do, helping them produce some of the very best Cavapoos around.
In fact, their dogs are highly sought after all over the country, so if you're interested in adopting from them you should consider reserving your spot on their waitlist asap.
They raise each of their dogs in a family setting on their family farm, which gives each dog plenty of social exposure and time to run around and play in the sun. Growing up in a farm setting helps these dogs adjust easily to plenty of other animals, and they also see plenty of people (including children) from early puppyhood.
As a result, these dogs are well adjusted and happy when they finally arrive in their new forever homes. This breeder cares deeply about their puppies and their adoptive families. They help to provide them with plenty of resources to help them raise their dogs with expertise and care. Even first-time owners will thrive with their puppies when they adopt from Bliss Kennels.
Each puppy adopted from this breeder comes with a six-month health guarantee (as is required by law per the NJ Pet Lemon Law Act). They come with their initial vaccinations and deworming treatments, as well as a thorough vet examination before adoption.
Cavapoo Breeder Information:
Conclusion For Best Cavapoo Breeders In Tennessee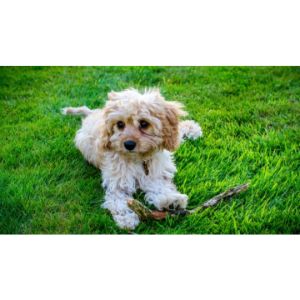 Adopting a dog is exciting for many, but the process can be tedious and confusing if you haven't done your research. Conducting thorough research can help you select a breeder with a strong code of ethics and great breeding practices, which in turn leads to happy and healthy puppies for their whole lives.
Tennessee and the surrounding states have plenty of wonderful dog breeders, and our thorough research of the best Cavapoo breeders around helped inform this list. Any puppy you adopt from a breeder listed here will be healthy and happy for many years, and the adoption experience is sure to be a positive one.
We hope that this article was helpful for you and wish you the best of luck on your puppy adoption journey.
You will also like: