Calm, intelligent, confident, and territorial. These are some of the characteristics which define this South African breed, Boerboel. If you've been thinking of getting this breed, redirect your attention here. This dog guide lists the six best Boerboel breeders in California. Moreover, you'll also see how you can easily choose a Boerboel and become a responsible dog parent.
Undoubtedly, Boerboels are excellent watchdogs. They have a sturdy bone structure and are muscular. However, contrary to what they may seem, Boerboels are gentle and calm dogs. Let's tell you how to get a Boerboel puppy for your home if you live in or around California.
Before scrolling down this list of Boerboel breeders in California, you can check out these other breeder recommendations from our team at Breeder Best: Best Cavalier King Charles Breeders in California and Best Cairn Terrier Breeders in California.
Boerboel Puppies For Sale in California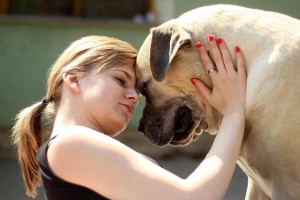 Here's your list of the best Boerboel breeders in California with puppies for sale.
1. Rivers Edge Boerboels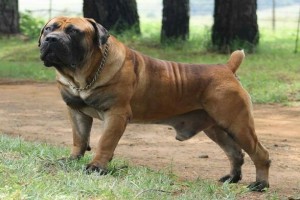 If you are looking for a Boerboel puppy in California, Rivers Edge Boerboels is a great place. You will find this kennel on a walnut orchard in Northern California. To know more about the breed, the breeders went to South Africa, where the Boerboel breed originates, and imported two Boerboel.
They have a home with ten acres of orchard. It is completely fenced to provide comfort and free space to roam for puppies. The breeder holds a special love for the Boerboel breed and is passionate about their puppies. They started breeding in 2005 with their first Boerboel.
Since they nurture all of their dogs as family members, they maintain impeccably high standards, which requires a lot of time, effort, and love. All their puppies are vaccinated, dewormed and health tested by a certified vet. They aim to produce high-quality puppies with excellent temperaments and good health. Breeding significantly impacts a dog's temperament, but if you train them well, they will know how to behave well in the house.
Rivers Edge Boerboels Details
2. Coachella So Cal Boerboels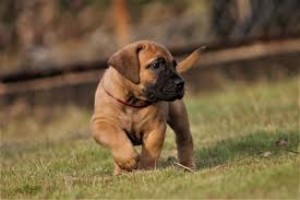 Located in Indio Hills in California, Coachella So Cal Boerboel is a recognized place to buy Boerboel puppies in California. It is a family-owned business owned by Tara Byron. She is also the breeder behind this kennel. The breeder is honored to be in the AKC H.E.A.R.T. program.
They ensure the dog's proper Health, focus on educating themselves as breeders, ensure accountability to the AKC, breed responsibly, and uphold the tradition of the Boerboel breed following AKC standards. The breeder puts all her efforts into raising healthy puppies with excellent temperaments.
Her goal is to provide the best care for their dogs during pregnancy until they leave for new surroundings. The kennel has three acres of land to provide a safe, comfortable, open environment for all canines to roam. All their puppies receive mandatory vaccination and deworming.
Each puppy gets thoroughly checked before leaving its new forever homes. Your purchase includes tail docking, declaws removal, SABBS registration, lifetime support, and some goodies. They also ship puppies at an extra cost. If you live close to their location, you can avail free delivery.
Coachella So Cal Boerboels Details
3. Team SD Boerboels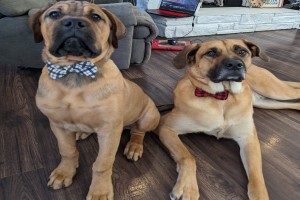 Deborah Harroun is the breeder behind the success of Team SD Boerboel. They are located in San Diego and committed to raising top-notch Boerboel puppies in California. The puppies grow in a home environment. Regular interaction with kids and adults ensures your puppy will be trained and socialized.
Each puppy receives the first set of vaccination, deworming, tail docked, microchipped, and a temperament test at seven weeks. Your puppy also covers one year of health guarantee against genetic disorders and life-threatening issues. A certified veterinarian thoroughly checks puppies before you get the delivery. Note that you can take your puppy home once they attain the age of eight weeks.
Team SD Boerboels Details
4. Golden State Boerboels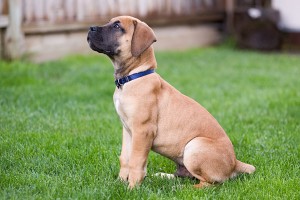 Try Golden State Boerboel in Salinas if you have been looking for Boerboel puppies for sale in California. The breeder's ultimate aim is that every puppy who leaves its kennel is ready to settle in the new home and live a happy and healthy life.
Joseph Philips is the primary breeder behind this kennel. He loves and socializes the puppies and is responsible for preserving healthy breeding techniques. All the puppies are dewormed twice, vaccinated, microchipped, and registered with AKC.
Furthermore, a certified veterinarian looks at puppies before they get boarded for their forever homes. You can also opt for puppy delivery to your nearest airport. Puppy will travel with the flight nanny in a safe compartment with food and water and reach you in the best condition.
Golden State Boerboels Details
5. Divine Heir Boerboel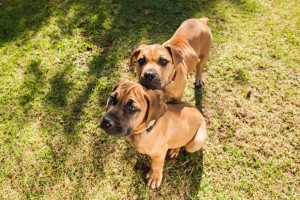 You can get a Boerboel puppy in California with Divine Heir Boerboel. It is a small family-owned kennel in the foothills of Sierra Nevada Mountain. The breeder Joshua Nolan follows all safe breeding standards to raise puppies and socialize them well.
They aim to produce an ideal furry family member with a great temperament and good health.
The kennel ensures complete vaccination, deworming, and proper health checkup before leaving. Your puppy comes with a Volhard personality test, microchipped, health certificate, and breed club registration. Furthermore, you also get one year of health guarantee against genetic issues. However, you can take your puppy home before it turns eight weeks.
Divine Heir Boerboel Details
6. BoHo Boerboels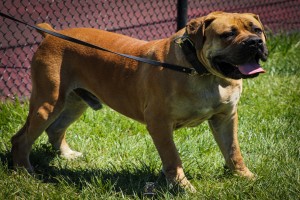 Last on our list of the best Boerboel breeders in California is BoHo Boerboel. Brian Rhee is the breeder who operates this kennel. Brian's ideology is to value health, performance, and temperament more than physical appearance. To help Boerboel puppies with socialization, the breeder raises them in a comfortable, home-like environment.
A licensed veterinarian examines your puppy to verify it is healthy and happy before bringing it home. Furthermore, each puppy receives vaccination and deworming before it reaches your lap. And you can take your puppy home only after it has attained the age of eight weeks. In case you can't come to pick up your puppy, the kennel offers puppy delivery via car or van.
BoHo Boerboels Details
How to Choose a Boerboel Breeder in California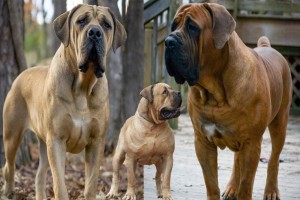 Boerboels are strong and muscular dogs with protective and territorial instincts. Here's how you choose a Boerboel breeder and ensure the health and longevity of your puppy.
Learn About Boerboels
When it comes to Boerboels, you can go ahead to get them without first knowing about these fascinating dogs. For instance, Boerboels come from South Africa. And since they're aggressive, you should avoid this breed if this is your first time owning a dog. Learn about the traits of Boerboels and see if it fits your preferences. And hence make an informed decision.
Choose a Breeder Wisely
It would be best if you never chose a breeder hastily. Breeders who breed responsibly ensure the quality of Boerboel puppies and preserve the breed's line. Furthermore, Boerboels need special attention with training and socialization. So it would be best if you chose a breeder, keeping that in mind. Additionally, you can prepare a questionnaire based on your research and ask the breeder. Their answers will tell a lot about their breeding practices.
Pay a Visit to the Kennel
It is an unavoidable step if you need a dependable breeder for getting your Boerboel puppy. After you've chosen a few breeders, you should call them and book an appointment for the property visit.
When you're there, notice a few things:
Does the breeder provide ample space for Boerboel puppies to play?
Is the premises sanitized and the cleanliness up to the mark?
Does the kennel agree to give away a Boerboel puppy before it has turned eight weeks old? If yes, you should avoid this kennel as the experts do not recommend it.
Does the breeder is associated with any association? It's a good sign if they're.
More Information About Boerboels in California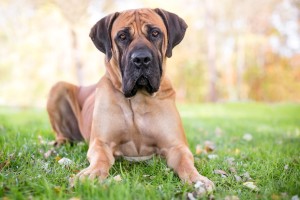 There are not many Boerboel puppies for sale in California. The number of responsible breeders in California is even less.
Our research staff has done extensive research to produce this list of the best breeders.
We have ensured that each breeder in this list is a responsible breeder who follows standards set by USDA and other associations. You might see that some breeders have missing contact information. That's because they haven't publicly shared that. However, we have included all other info you can use to contact breeders.
Conclusion For The "Best Boerboel Breeders in California"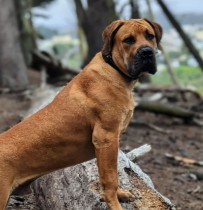 Thanks to this guide, you are one step closer to bringing your Boerboel puppy home. You have the list of the six best Boerboel breeders in California. Boerboels are massive dogs, so you'll need a spacious room to let them fit in properly.
Also, you need to put particular focus on training and ensuring good socialization from an early stage. Don't perceive anything because of their calm nature, as Boerboels are protective and may not like other dogs and humans.
For more guides similar to this list of Boerboel breeders in California, you can check out:
Before you bring home a Boerboel companion from a breeder in California, you can learn more about this dog breed by watching "10 Things Only Boerboel Dog Owners Understand" down below: