Here's what you need to know if you're searching for Maltipoo breeders in Illinois. Owning a Maltipoo is possibly the best decision that you can make in your life. With little to no shedding, it is an excellent option for those who suffer from allergies or asthma. You will also appreciate the fact that it has a mild temperament.
Sweet and affectionate, you can't get enough of a Maltipoo. The best thing about the breed is its size. 8 – 14 inches tall, Maltipoos usually weigh around 15 to 20 pounds and are easy to take wherever you go. In addition, Maltipoos will have no trouble adjusting to a smaller home. 
Before scrolling down this list of Maltipoo breeders in Illinois, you can check out these other breeder recommendations from our team at Breeder Best: Best Sheltie Breeders In Illinois and Best Golden Retriever Breeders in Illinois.
Maltipoo Puppies in Illinois For Sale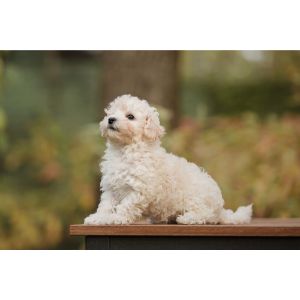 More Maltipoo Breeders: Best Maltipoo Breeders in Los Angeles and Best Maltipoo Breeders In Virginia.
1. B & C Kennels Illinois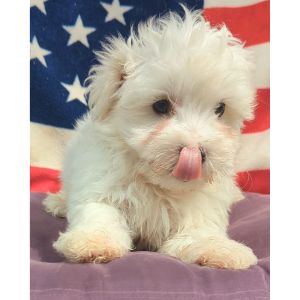 B & C Kennels Illinois is a notable breeder for Maltipoo puppies for sale in Illinois. The family-run kennel has only the most adorable Maltipoos. It has been breeding puppies for over a decade, so it will not disappoint you. B&C Kennels are considered one of the best breeders for designer dog breeds in Illinois.
Along with Maltipoos, they also breed Aussiepoo, Bernedoodles, Bichon Frise, Boston Terriers, Cavapoos, Corgipoos, and many other adorable crossbreeds. It will provide you with all the necessary information if you plan on becoming a first-time parent. The breeder even offers a boarding space for puppies. Therefore, you can take advantage of their service if you plan on going on a short or long trip.
If you are outside Illinois and don't wish to visit the state to collect your puppy, you may avail of their shipping service. For an additional $200 – $400 fee, they can have your puppies safely delivered to the Rockford or O'Hare international airport. To get an idea about the type of Maltipoos the breeder offers, you can view its current litters. Otherwise, you can check out its social media profiles to make up your mind.
B & C Kennels Illinois Details
2. Mystic Creek Puppies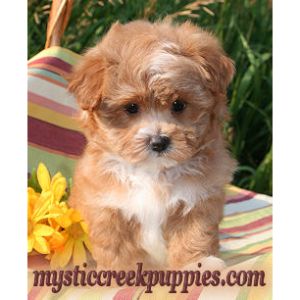 The next name on our list is Mystic Creek Puppies, another reputable breeder that offers Maltipoos in Illinois. The breeder is proud to breed Maltipoo litters from healthy and good-natured parents' dogs to ensure the perfect litter every time. How does the breeder ensure the health of parent dogs? They test the parents for genetic or hereditary diseases every time before breeding.
Moreover, their health is also certified, and you even get a 1-year guarantee for the puppy you decide to adopt. Along with good health, the puppies have good temperaments too. The breeder uses desensitization techniques early on to ensure the puppies are well-adjusted to everyday life in a United States household.
What sets Mystic Creek Puppies apart is that it provides support throughout the life of the Maltipoo you adopt. Since their waiting list fills up quickly, you need to make a reservation early on for a chance to adopt a Maltipoo. The breeder allows you to decide whether to get the dog hand-delivered to an airport near you or to drive to their facility.
Mystic Creek Puppies Details
3. Maltipoos & More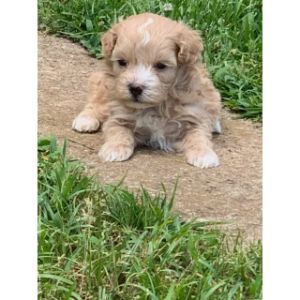 One of the best Maltipoo breeders in Illinois is Maltipoos & More. It is a well-reputed breeder that follows the highest breeding standards. With the extensive experience that spans more than 30 years, you can rest assured that they know how to breed excellent Maltipoos. As they are committed to what they do, you can rely on them to get your hands on healthy F2 Maltipoos.
Maltipoos & More have show champion pet parents, so their puppies have excellent genes. In addition, their dogs are hypoallergenic and have low shedding. Therefore, you will find them to be the perfect option. If you are interested in different colors and curly coats, the breeder has covered you as it offers Maltipoos in various colors. Since adoption applications are only accepted occasionally, you will need to keep an eye on their available puppies.
Only when a puppy is 10 weeks old would it be available for adoption. It helps ensure that you get a puppy that has no trouble socializing with others. A great thing about the breeder is that it even provides a courier service. You can go for a flight nanny service, get the puppy delivered to an airport near you, or drive to the Northwest Suburbs of Illinois. 
Maltipoos & More Details
4. Country Acres Puppies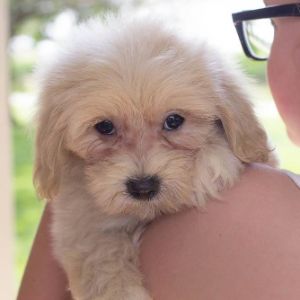 Country Acres Puppies is an amazing Maltipoo breeder in Illinois that you should consider for a stress-free experience. It is run by a family that carefully selects the dogs to ensure healthy puppies are bred. The breeder also conducts extensive testing. Once the Maltipoos are born, the breeder and the breeder's family members take care of the puppies.
Since the puppies are handled by loving human hands from birth, they are used to the human touch and have no problem adjusting to any environment later. You have to apply early on for a chance to get accepted as there are many suitors of this breeder's excellent Maltipoos.
The adoption procedure is straightforward; fill out the online application form and submit a non-refundable reservation fee for further process. The puppies from this breeder tend to be red, cream-colored, or a mix of the two. It is known for its lifetime, post-adoption support. You will need to make an appointment if you plan on visiting.
Country Acres Puppies Details
5. Maltipoo Furbabies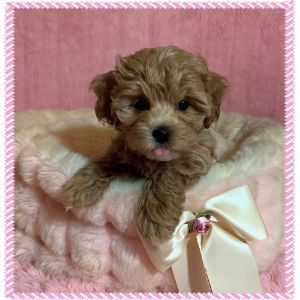 The next breeder offering Maltipoo puppies in Illinois is Maltipoo Furbabies. It is dedicated to breeding high-quality puppies that you will come to love. It is located in Chicago and produces some of the most beautiful and healthy Maltipoos. Maltipoo Furbabies should be on the top of your mind for the ideal companion as it raises puppies with love and care. On top of this, it ensures preventative veterinary care.
You can browse through its website to see pictures of adoptive families. Bred from carefully selected lines, the Maltipoos offered by the breeder are healthy and have a great temperament. With over 17 years of experience, Maltipoo Furbabies is famous for producing only healthy and good-tempered puppies. When you adopt a puppy from Maltipoo Furbabies, you get a 1-year health guarantee and a puppy that has undergone age-appropriate vaccinations.
You have to deposit $350 to be placed on its waiting list. Maltipoo Furbabies breed toy-sized, tiny toy, and teacup-sized Maltipoos. However, they only have 4 – 5 litters per year, so you have to reserve a puppy early on to get a chance. If you have any questions, feel free to contact the breeder. It is here to guide you every step of the way.
Maltipoo Furbabies Details
6. Weaver Family Farms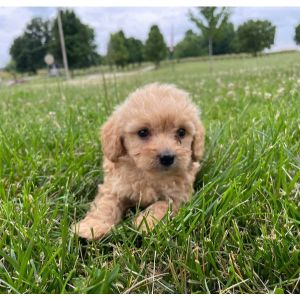 Last on the list of Maltipoo breeders in Illinois is Weaver Family Farms. Although it is not located in Illinois, it is just a short drive from the state. It is worth considering if you do not mind driving to the neighboring state. The breeder treats its animals as loving companions. It is state-licensed and has been around for over a decade.
You can expect to find Maltipoos in different sizes when you reach out to it. You can rest assured knowing that the breeder is transparent and honest. When you adopt a puppy from Weaver Family Farms, you will receive all the health-related information. In addition to Maltipoos, it also provides Cavapoos and Cockapoos.
You can visit its premises to decide which dog to get. If you are looking for a reliable breeder, you do not need to look any further. It will guide you every step of the way. You should be able to discuss everything that is on your mind. Discuss your requirements to get the best Maltipoo for your home.
Weaver Family Farms Details
Conclusion For The "Best Maltipoo Breeders in Illinois"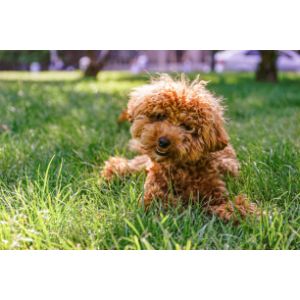 For more guides similar to this list of Maltipoo breeders in Illinois, you can check out:
Before you bring home a Maltipoo companion from a breeder in Illinois, you can learn more about this dog breed by watching the "Maltipoo Dog Breed Guide" down below: