Intelligence, confidence, and companionship — you get a perfect blend of these qualities in Cairn Terriers. Members of the Terrier group, you might face difficulties looking for their breeders. Therefore, we have created a list of California's six best Cairn Terrier breeders.
Before scrolling down this list of Cairn Terrier breeders in California, you can check out these other breeder recommendations from our team at Breeder Best: Best Toy Poodle Breeders in CaliforniaandBest Whippet Breeders in California.
Cairn Terrier Puppies For Sale in California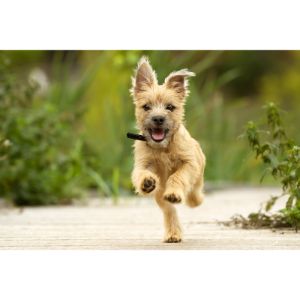 So, this is the guide you need if you're around California and looking for a Cairn Terrier. Furthermore, by the end of the article, you'll also know how you can choose a responsible breeder for getting your Cairn Terrier puppy. Cairn Terriers are small dogs with prominent personalities. Further, the AKC registered them as a breed in 1913. Now let's get your Cairn Terrier. Keep on reading:
1. Yellow Brick Roads Kennels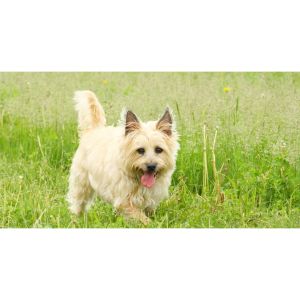 Furthermore, Suzee Cooley is the primary breeder who has 30 years of experience in breeding. The breeder is well respected and recognized and has been breeding for the last 14 years. With years of experience, you can expect a healthy puppy from the kennel. Their puppies play, roam, and interact with other animals in the fresh air.
Each dog receives a lot of love, care, and socialization. They raise Cairns for both shows and companionship. They exclusively produce canines with excellent structure and conformation, good temperaments, and are easily trained. The breeder has also trained and shown many dogs in many championships.
The breeder and her staff members are always ready to assist you with your queries and help you decide on the best furry friend for your family. All their puppies are vaccinated, dewormed, and get a complete health checkup before leaving for new homes.
Yellow Brick Roads Kennels Details
2. BonnieGlen Cairn Terriers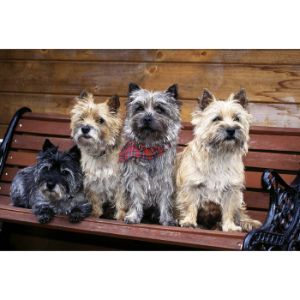 BonnieGlen is another good kennel if you're looking for Cairn Terrier puppies for sale in California. Kim and Gary own and operate this kennel, which got their first Cairn Terrier puppy in 1999. After that, they decided to dedicate their lives to this breed.
In the last 20 years, they have bred numerous puppies with excellent health and good temperament. The breeder is committed to providing you with a companion that adds happiness to your life. Their puppies are AKC-registered and follow all AKC breeding standards. 
Moreover, each puppy in this kennel undergoes vaccination, deworming, socialization, and health checkup regularly. They allow puppies to go home at 8-10 weeks of age. Their love and devotion for this breed inspired them to carry the tradition by breeding the finest Cairn Terriers to create happy, healthy, and loving puppies.
BonnieGlen Cairn Terriers Details
3. Cybercairns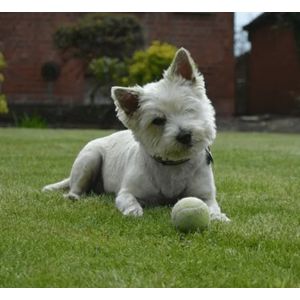 Located in Yreka, Cybercairns is the next Cairn Terrier breeder in California. They have 20 years of breeding experience and are known as a reputable dog breeder. The breeder strictly follows breeding guidelines to ensure you get a healthy puppy. All parent dogs get tested for health and temperament before breeding.
Their puppies depart from the kennel to a new home once the breeder feels it is safe. The breeder looks after each puppy closely and treats them as a part of the family. A certified veterinarian visits the kennel and thoroughly tests puppies for genetic defects. The kennel ensures mandatory vaccination and deworming on time. 
Cybercairns Details
4. CairnShire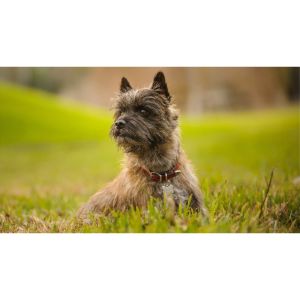 CairnShire Details
5. Daphne Green's Cairn Terriers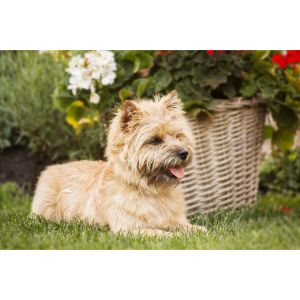 Located in Thousand Oaks, California, Daphne Green's Cairn Terriers provide high-quality, healthy Cairn Terrier puppies. The lady behind the success of the kennel is Daphne Green. She is committed to raising performance and temperament. The journey started as a fun hobby and led her to become passionate and dedicated to breeding practices.
The breeder raises and nurtures puppies from the first day. She works closely when any puppy feels uncomfortable and socializes them so that they get adjusted to new homes. The kennel truly believes in quality and excellence; they breed in limited quantities. The breeder also shows her dogs in various dog shows and championships.
The puppies get a litter box, potty, and crate training. As for health, their puppies receive two sets of vaccination and proper deworming on time. And needless to say, you get to take a microchipped puppy home. Furthermore, you'll also receive a health guarantee and can take your puppy home after they turn 12 weeks. The kennel also offers puppy delivery to their nearest airport, or you can drive to the kennel.
Daphne Green's Cairn Terriers Details
6. PixieDust Cairns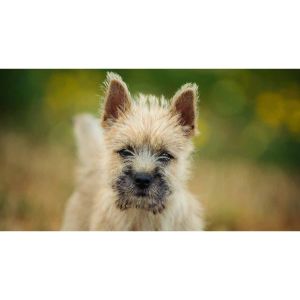 PixieDust Cairns is the last breeder on our list of Cairn Terrier breeders in California. The kennel is proud to have an experienced breeder like Heidi Jankowski. You can find their facility in Yreka, where puppies live in the breeder's home. They are a member of the Cairn Terrier Club of America and Cairn Terrier Club of Northern California.
Heidi believes that since the puppies bring so much joy into her life, she is responsible for placing them in a happy home. That explains why puppies receive careful attention in this kennel, and the socialization process starts early. 
Moreover, each puppy undergoes vaccination, declaws removal, and comes with a microchip. The other things you get with your purchase are a small bag of food and a toy with the littermates scent. A certified veterinarian visits for a complete health checkup before the puppy's departure. 
PixieDust Cairns Details
How to Choose a Cairn Terrier Breeder in California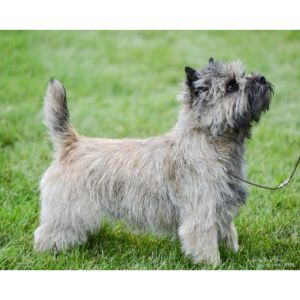 Cairn Terriers are purebred dogs; AKC recognizes them as well. Furthermore, you will find many breeders claiming that they've Cairn Terrier puppies for sale in California. However, don't hurry and choose your breeder mindfully, as this affects your dog's long-term health and temperament.
Follow the tips given below to ensure you're getting your Cairn Terrier from a responsible breeder:
Get to know the breed: The foremost step is to know about the breeder you're getting, i.e., Cairn Terrier. It will help you formulate questions for the breeder and know better about your future friend.
Verify Credibility: Next, ensure the breeders you're considering are genuine. While there's no guarantee, we can assure you that breeders listed here are of top-most quality. Furthermore, you can read online reviews and testimonials of past customers to ensure their truthfulness. 
Trust on referrals: To get good breeders referrals, you should begin with your friends, family, and neighbors. Reach out to that dog-savvy person and see if they can help you. Good breeders tend to gain popularity from "word of mouth" marketing.
Visit the facility: The unavoidable step to ensure a responsible breeder for getting your Cairn Terrier is to visit the facility itself. Reach out to the shortlisted breeders and book an appointment for the kennel tour. And when you're there inside their premises, notice:
Is the cleanliness and sanitization of the place where puppies are present satisfactory?
Do they have the puppy's dog parents present at the facility and provide AKC registration?
Since Cairn puppies are active dogs who love to run. Do they have space for puppies to play and socialize?
More Information About Cairn Terriers in California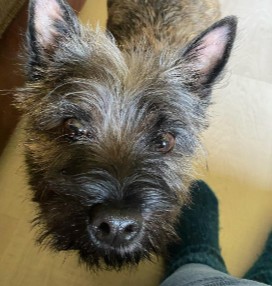 You might be pleased to know that we have crawled the entire world wide web to produce this list of the best Cairn Terrier breeders for you. All these breeders are well-known in the community and have years of breeding experience. 
We have excluded the breeders whose practices seem questionable or below standards. In addition, you can find the relevant contact information of the breeders that we have listed. That should make getting your new Cairn Terrier puppy much easier. Just use the contact information to book an appointment or enquire more.
Conclusion For The "Best Cairn Terrier Breeders in California"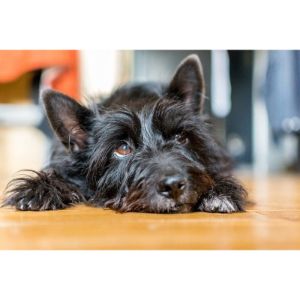 Cairn Terriers are naturally alert and conscious dogs hailing from Scotland. Though they still make good playful companion dogs, you won't find them lacking in courage and protectiveness. Cairn Terriers are intelligent with a sense of independence and are often stubborn.
Therefore, if you do end up getting one, you should teach them some tricks from an early stage while keeping well with commands and socialization. And hopefully, with the list of the six best Cairn Terrier breeders in California, you're nearer to bringing your furry friend home than ever!
For more guides similar to this list of Cairn Terrier breeders in California, you can check out:
Before bringing home a Cairn Terrier companion from a breeder in California, you can learn more about this dog breed by watching the "Cairn Terrier – Top 10 Facts?" down below: