If you're searching for the best Ferret breeders in New York, here's what you need to know. Ferrets are small, furry pets loved by many. They're extremely intelligent and curious. Labeled mischievous by some, Ferrets love to explore and play. This makes them a fun pet, but you need to know how to care for them correctly to ensure they have a happy life and don't wreak havoc on your home.
Before scrolling down this list of Ferret breeders in New York, you can check out these other breeder recommendations from our team at Breeder Best: Best Golden Retriever Breeders in New York and Best German Shepherd Breeders in New York.
Ferrets in New York For Sale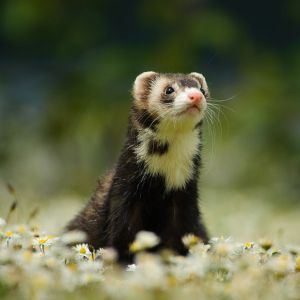 If you're looking for the best Ferret breeders in New York, this guide should help you. While there aren't Ferret breeders in the state of New York that chooses to advertise, there are some in the surrounding areas.
There are plenty of adoption centers in New York, so if you want to adopt, those are an option. As far as breeders go, it is important to choose one who makes the health of their Ferrets the top priority. Make sure to research each breeder, and feel free to reach out to them with any questions or concerns you might have.
1. Hillcrest Ferrets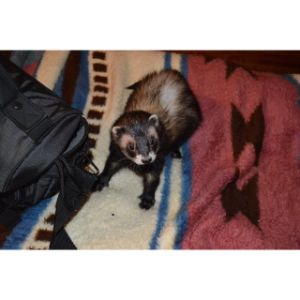 Hillcrest Ferrets Details
2. Ravensnest Ferrets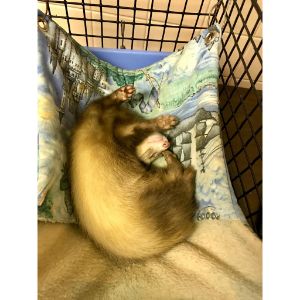 Ravensnest Ferrets is another breeder in the New York area that's worth checking out. They have a Facebook page where they conduct their business and post updates. They are still breeding and will update you in their posts if they have any available kits. This breeder prioritizes their Ferrets as "pets before breeding animals."
This means you can trust them to put the health of their Ferrets before anything else. This is the most important thing to look for in a breeder. Ferrets can have multiple health issues as they age, so it's important to find a breeder who is not only aware of this but also does their best to prevent it. Monitor the Ferrets' health and practice safe breeding rather than showy breeding.
There are many pictures of the Ferrets and information about specific pets on the page. They post the available animals as they have them so you can see them and get a brief description before taking further action in the adoption process. This can be helpful and fun when choosing a breeder as you can connect personally with the pets before you even meet them in person.
Ravensnest Ferrets Details
3. Novel Beginnings Ferretry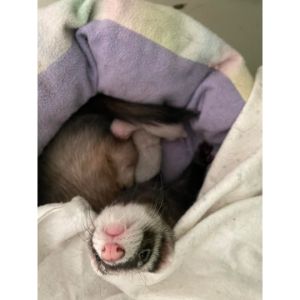 Novel Beginnings Ferretry is another of the best Ferret breeders in the New York area. They run a Facebook page where they post updates on their available kits and instructions on how to adapt. This breeder will have some litters available this year and an application posted on the top of their Facebook page.
They also post videos of the kits as they get bigger so you can watch them grow up. All the adults have names; you can get to know them through pictures and videos and see where your kit has come from. The Facebook page is updated often so you can keep track of what's going on at Novel Beginnings Ferretry.
This is a fun feature this breeder provides that will allow you to connect with the pets without meeting them in person. They have a waiting list. You can get on by filling out the application posted on their page. Once you're on the list, you'll be contacted when a kit is available. Feel free to reach out to this breeder to find out more.
Novel Beginnings Ferretry Details
4. Lake road Ferret Farm/Shelter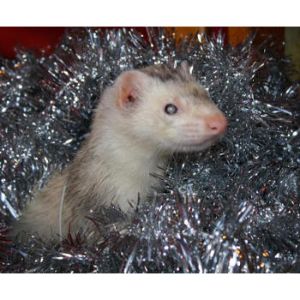 Lakeroad Ferret Farm/Shelter Details
Choosing a Ferret Breeder in New York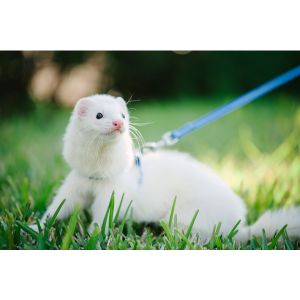 More Information About Ferrets in New York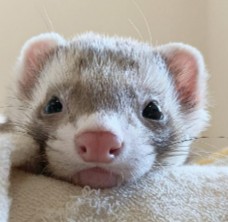 When socialized correctly, Ferrets can make cuddly and loving companions. They are, of course, also known to be quite troublemakers. Their tiny paws function much like human hands. This means they can open doors, drawers, and other things you'd normally consider secure and safe from your pets.
Ferrets are a commitment that requires consideration and preparation. Their small size makes them ideal for life in New York, though. When you're researching to adopt one of these loveable pets, plan the correct type of cage you'll be getting to keep your Ferret in. The type of food, bedding, and toys are important as well.
Whether adopting from a shelter/rescue or purchasing from a breeder in the New York area, your new pet will be an exciting addition to your life. Make sure to research how to care for your Ferret once you get it home properly. Keeping it healthy and vaccinated is crucial for getting the most out of life with your new pet.
Conclusion For The "Best Ferret Breeders in New York"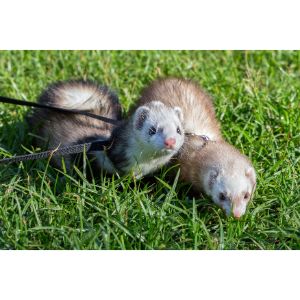 Before adopting your very own Ferret, you should research and find out what is needed to keep your new pet happy and healthy. Ferrets need large cages with room to play and sleep but also should have time outside of the cage to play. Since they can chew on cords and open drawers, the house should be made into a safe place for your new furry friend.
Finding the best Ferret breeders in New York can be difficult, but hopefully, this guide has given you a head start. If you're looking to adopt from a shelter, there's a lot of information online. Breeders, however, are not as easily come by as shelters. None choose to advertise in New York, but a few are in the surrounding area.
Be sure to reach out and ensure they're the right breeder for you! Prioritizing the Ferrets' health about everything else is the most important factor in choosing a breeder. Reach out to them with any questions or concerns you might have to ensure you're choosing the perfect breeder for you.
For more guides similar to this list of Ferret breeders in New York, you can check out:
Before bringing home a Ferret companion from a breeder in New York, you can learn more about them by watching "What is a Ferret – Ferrets as Pets 101" down below: