Cavapoos are affectionate, friendly, and low-shedding dogs that get along with children and in family homes. If you live in Indiana and feel that a Cavapoo might be a good fit with your household, you'll need to find a responsible breeder.
The Cavapoo is a designer breed, and they're gaining in popularity in the United States. For this reason, puppy mills are producing puppies in unhealthy and unsafe conditions, with the goal of selling as many puppies as possible. It's important that you find one of the best Cavapoo breeders in Indiana in order to get a healthy and happy puppy.
Cavapoo Puppies In Indiana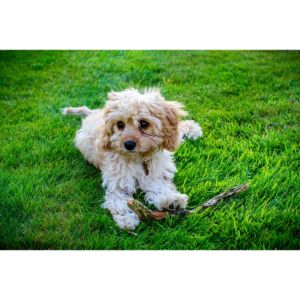 You can help combat puppy mills by adopting your Cavapoo from a reputable Indiana breeder that will care for your puppy's health and well-being from birth. We've compiled a list of such Cavapoo breeders to help you begin your search.
Other articles you would like: Cockapoo Breeders in Indiana and Goldendoodle Breeders in Indiana.
1. Blossom Puppies Indiana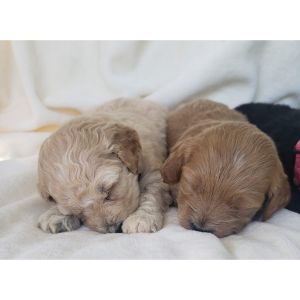 One of the most popular Cavapoo breeders in Indiana is Blossom Puppies. Blossom Puppies is a small breeder located in Fort Wayne, Indiana, and they produce a variety of puppy breeds, including Goldendoodles, Samoyeds, and, of course, Cavapoos. The kennel team consists of Debbie Kauffman and her four children; your puppy will be cared for in a family home until it's time to join yours.
No matter which breed you choose, your puppy will be well-socialized with children and with other dogs, making the transition to your family home easy. Puppies are vet-checked and will be up to date with vaccines and deworming treatments on gotcha day. Contact the breeder directly about applicable health guarantees for your puppy.
The Blossom Puppies website is regularly updated with information about upcoming and available litters, so be sure to check back frequently. You will need to apply or interview to adopt a puppy, and the price of your dog may vary based on coloration and other factors.
Shipping and delivery are available upon request if you're not local to the Fort Wayne, Indiana area.
Cavapoo Breeder Information:
2. Puppies by Design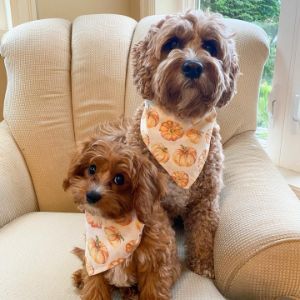 Puppies by Design is run by a large family on their farm in Bluffton, Indiana. Your Indiana Cavapoo puppy will have been loved and cared for by many people – adults and children – by the time he or she is ready to go home with you.
In addition, Puppies by Design dogs are socialized with other animals. Your dog will be sure to get along with other furry members of your household.
Puppies by Design doesn't specialize in Cavapoos. Instead, there are around a dozen breeds that the team will produce. However, the kennel's website is updated as new and upcoming litters are announced. Check back frequently for more information about when Cavapoos are expected.
Your Puppies by Design puppy will be cared for by the family vet, and he or she will be current on all vaccinations and other treatments. Your dog will come with a one-year health guarantee and the parents are free from genetic and hereditary conditions.
Prices on their Cavapoo puppies for sale in Indiana may vary, and you'll be required to place a deposit to hold your spot on the waitlist. Contact the kennel directly for information about the cost to adopt your new Cavapoo puppy.
Cavapoo Breeder Information:
3. A Heart for Puppies LLC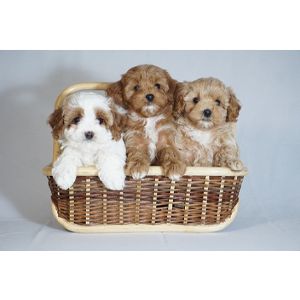 A Heart for Puppies LLC is the next of the top Indiana Cavapoo breeders on our list. This kennel specializes in five breeds of dog: Cavapoos, mini Bernedoodles, Maltipoos, mini Aussie doodles, and mini Goldendoodles. They produce puppies on the family farm, so your puppy will be well-loved and cared for in an in-home environment from birth.
If you have any questions about whether a Cavapoo is right for your family, A Heart for Puppies encourages you to contact them. They will ask you questions about your family, your lifestyle, your home, and your plans for your dog to help you determine which breed is best.
After all, their goal is to match puppies with perfect families, so if a different breed is right for you, they'll let you know!
All their Cavapoo puppies in Indiana are up to date with vaccinations and deworming treatments upon pickup. Prospective families are encouraged to visit the farm to choose a puppy and to meet the breeders in person. There are designated visiting days, so call ahead of time.
Contact the breeder directly about deposit and pricing information for your dog. Travel arrangements may also be made if you don't live close to the Bristol, Indiana area.
Cavapoo Breeder Information:
4. Elite Puppies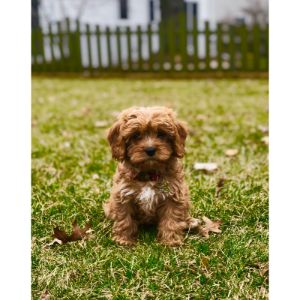 Elite Puppies is the next on our list of the top Cavapoo breeders in Indiana. The facility is located in Bluffton, Indiana, and they produce several breeds of dogs. Shopping for a puppy on the Elite Puppies website, you'll find Cavapoos, miniature poodles, and King Charles cavaliers.
Before you adopt a puppy from Elite Puppies, you'll need to place a $200 deposit to be put on the waitlist. The deposit is non-refundable, but it will be deducted from the total cost of your puppy. Contact the kennel directly for the pricing of Cavapoo puppies.
Dogs come with a one-year health guarantee, and they're cared for by a veterinarian who will vaccinate and deworm them. You will receive health records when you pick up your dog. Not local to Bluffton? No problem! Elite Puppies offers shipping and delivery of dogs for an additional fee.
Cavapoo Breeder Information:
5. Aly's Happy Dogs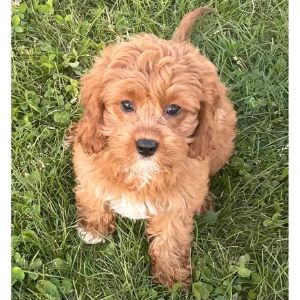 If you have experience with puppies, Aly's Happy Dogs may be a good option for your family. While most breeders will work with puppies on basic training and potty training, Aly's does not, so your knowledge of puppy care will be beneficial. With that said, Aly's is a USDA-certified, BOAH licensed breeder that produces quality, healthy puppies.
Your Cavapoo from Aly's Happy Dogs will come with a limited one-year health guarantee and will be current on vaccinations and deworming treatments at his or her eight-week pickup date. Pups are sold as companions only; breeding rights are not available and you will be required to spay or neuter your Cavapoo.
There is a $250 deposit required to hold your puppy or to be placed on the waiting list for an upcoming litter. The price of your puppy may vary depending on its color and other characteristics, but you will usually pay between $2,800 and $3,000 for your dog. Contact the kennel if you need information about the transport of your puppy.
Cavapoo Breeder Information:
6. Happytail Puppies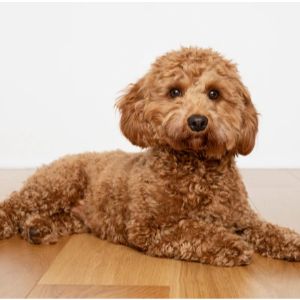 Happytail Puppies is a nationwide service that helps to match adoptive families with their perfect puppies. They do not specialize in Cavapoos, but instead feature dozens of breeds that are available within the network. At any given time, you may find as few as a handful or as many as twenty Cavapoo puppies up for adoption.
The price of your dog may vary based on the breeder, but you can typically expect to pay around $1,000 for your Cavapoo. Puppies come with a lifetime health guarantee, and your dog will be current on vet visits, deworming treatments, and vaccinations.
There is a good chance that the Cavapoo you adopt will not be located in Indiana. However, breeders are required to allow FaceTime meet and greets. Travel for puppies is available via air or ground; you'll need to contact the Happytails team for a quote.
Unique to Happytails Puppies is that they offer financing options. If you can not or do not wish to pay for your puppy in full, you may opt for financing through the third-party company Credova. The availability of financing allows more families access to quality puppies and permits adoptive parents to allocate resources to veterinary care and puppy "startup" costs.
Cavapoo Breeder Information:
Conclusion For Best Cavapoo Breeders In Indiana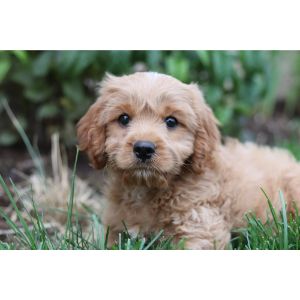 If you're thinking of adding a Cavapoo puppy to your family, it's important that you adopt from a responsible breeder. Puppy mills are becoming more and more common in the United States; these kennels frequently mistreat dogs and raise them in inhumane conditions.
By selecting a breeder that is reputable and responsible, you ensure the addition of a happy and healthy family member to your household. Supporting these quality breeders can also help combat puppy mills, meaning a safer future for Indiana Cavapoos.
You will also like: