The Cockapoo is one of the most beloved breeds in the United States. They're small dogs that are produced when you cross a Cocker Spaniel with a Poodle, and the result is a hypoallergenic, friendly puppy that is suitable for apartment living, senior companionship, and family life.
A well-socialized Cockapoo will get along with children, and the breed also adapts to other household pets fairly quickly. If you live in Indiana and feel that a Cockapoo would be a good fit for your family, this list is for you! We've researched and found the best Cockapoo breeders in Indiana.
Cockapoo Puppies In Indiana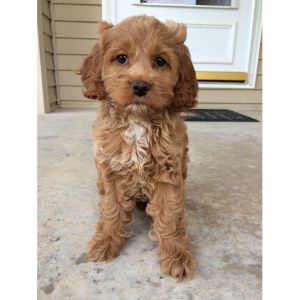 We've put together a list of the best Cockapoo breeders in the state so that you may be more readily able to adopt from a breeder that's responsible and that will care for your puppy while he or she is growing. It's important that you purchase your puppy from a reputable Cockapoo breeder who cares about the health and socialization of your puppy.
Other articles you would like: Cavapoo Breeders in Indiana and Maltipoo Breeders in Indiana.
1. Deaz Doodle Ranch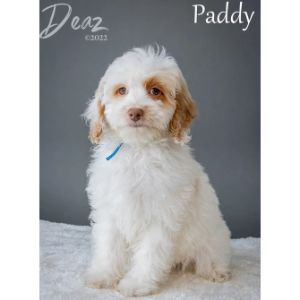 Deaz Doodle Ranch is a reputable breeder that specializes in AKC poodles, Bernedoodles, Cockapoos, and Goldendoodles. They've been breeding Cockapoos since 2009, so they have plenty of experience with the puppies! This kennel is located about an hour east of Indianapolis but serves Indiana residents in all parts of the state.
Deaz Doodle Ranch utilizes a guardian program in raising its dogs. Sires and dams are members of Indiana families that raise them in a home environment – dogs are never kenneled. As a result, your Cockapoo puppy will have begun basic training and will be well-socialized when it's time to go home with you at around eight weeks of age.
Your Indiana Cockapoo will be up to date with vaccinations and deworming treatments at the time you pick him or her up. A $200 deposit is required to reserve a dog, and the price to adopt your puppy will vary based on sex and other characteristics.
Cockapoo Breeder Information:
2. Heavenly Cockapoos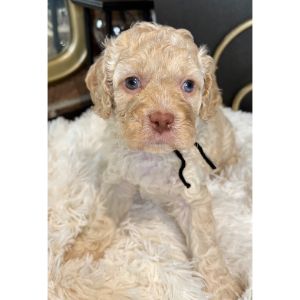 Heavenly Cockapoos is the next on our list of reputable Cockapoo breeders in Indiana. This kennel specializes solely in the one breed, so they've refined the process of producing quality puppies from amazing bloodlines. Your Heavenly Cockapoo is certain to become a beloved member of your family for years to come.
Heavenly Cockapoos is a family breeder and they only produce one or two litters of puppies each year. With that in mind, it's important to get your name on the waiting list as early as possible. To do so, you'll be required to place a deposit. The total price of your dog may vary; contact the breeder directly for more information.
Your puppy will come with a one-year health guarantee and will be vet-checked, up to date with vaccinations, and dewormed. Your puppy will also be registered with the American Cockapoo Club (ACC); the kennel is happy to provide adoptive parents with information on the parents' pedigree upon request.
Cockapoo Breeder Information:
3. MoonShine Babies Cockapoos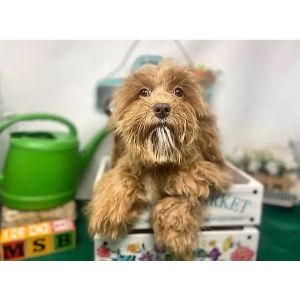 MoonShine Babies Cockapoos is another family-run business. They're located in Connersville, Indiana, and specialize in Aussie doodles, Cockapoos, and AKC-registered poodles. Unlike some other kennels, MoonShine Babies does offer breeding rights for an additional fee, so if you're interested in breeding your own Cockapoos, let the team know!
Connersville is east of Indianapolis, but the kennel does offer transport of puppies both by ground and with a flight nanny. Your puppy will have been thoroughly vet-checked and will, of course, be up to date with all appropriate health treatments. Pups will come with a two-year health guarantee, and he or she will be microchipped for safety, too!
The total price to adopt a Cockapoo puppy from MoonShine Babies will vary based on color. Most puppies will cost $2,500, but if you want a solid black puppy, he or she will cost $2,000. As mentioned, breeding rights are available – you will pay $4,000 for your dog if this is desired.
Cockapoo Breeder Information:
4. Jackie's Cockapoos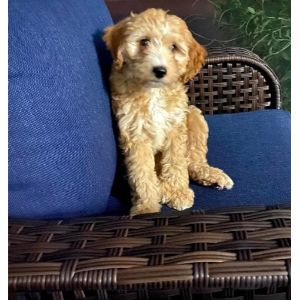 Over in New Albany, Indiana is Jackie's Cockapoos. This small-scale, family breeder focuses on Cockapoos, Maltipoos, and mini-Goldendoodles. The kennel's website is frequently updated with available and upcoming litters, and you can even place your $400 deposit online.
Jackie's Cockapoos is a full-service breeder, in that they offer training for your puppy if you wish. Extended training includes basic commands, routine training, and crate training with the goal of making your puppy's transition into your home as easy as possible.
The breeder also offers delivery – they will personally drive or fly your puppy to you for an additional fee. For local Indiana residents, Jackie's also offers boarding.
Prices on puppies may vary, but the kennel does not seem to price dogs based on color. You can expect to pay around $2,450 for a Cockapoo puppy. Your puppy will come with a two-year health guarantee against genetic defects and other medical conditions.
Cockapoo Breeder Information:
5. Oz Cockapoos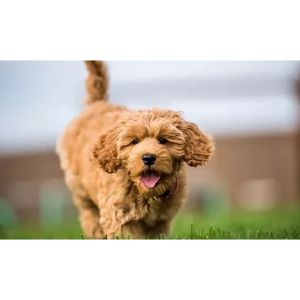 Oz Cockapoos is located in Holton, Indiana, a town with a population of less than 500 in the southern part of the state. They're a small-scale, family breeder that only uses AKC-registered parents to produce puppies.
Unlike many other breeders, this kennel specializes in breeding dogs for other breeders. You may not be required to sign a spay or neuter contract for your dog.
Regardless of whether you're applying for a companion dog, a dog to breed, or to be a part of the guardian program, you'll need to fill out an application. Oz Cockapoos wants to know that their puppies are going to good homes, so you'll need to inform them of your housing situation, your family size, your experience with dogs, and other details.
Once you're approved to adopt a puppy, you'll communicate with the Oz Cockapoo team about pricing, which will vary based on your reasons for adoption. Delivery of puppies is available if you're not close to Holton, but the kennel team does encourage adoptive families to visit puppies before adoption.
Cockapoo Breeder Information:
6. Family Puppies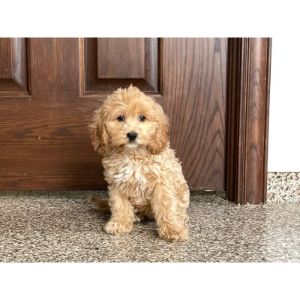 Family Puppies is a more prolific breeder than some others on this list, but they're responsible and reputable, and your Indiana Cockapoo will be raised in-home with a family. Family Puppies has chosen six breeds of dog to produce: the Cockapoo, french bulldog, havanese, coton, pooton, and cavapoo.
No matter which breed you ultimately decide to adopt, you'll need to contact Family Breeders first. You'll be asked a series of questions about your household, your experience with dogs, and other basics. From there, you'll be guided through the adoption process. The price of your dog may vary, but you can expect to pay between $1,200 and $1,500 for your puppy.
Puppies come with a 72-hour health guarantee as well as a year-long guarantee against genetic defects. The Family Puppies team offers lifetime support should you have any questions regarding training, your dog's diet, or anything else!
Cockapoo Breeder Information:
7. PuppySpot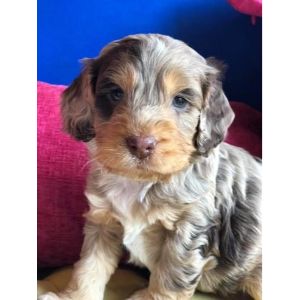 If for any reason, you can't find a reputable Indiana Cockapoo breeder on this list, you have the option of contacting PuppySpot. PuppySpot is a national network of responsible breeders, and while they offer dozens of breeds, there are many Cockapoos available for adoption!
PuppySpot breeders are USDA-licensed and thoroughly vetted before they're permitted to list puppies for sale. All dogs are required to be vet-checked and up to date on vaccinations and deworming before going home with new owners. Microchipping may vary – you'll need to contact the individual breeder for more information.
To use PuppySpot, you can search the site by dog breed. Select Cockapoo, and a list of dogs will populate. Once you click through on the picture of the puppy you're in love with, you'll be able to view more information about pricing, pedigree, and more.
Your PuppySpot puppy may not be located in Indiana, but the team offers flat rate delivery of puppies, based on your location. Or, if you're feeling like a road trip is in order, you can drive over to St. Louis and pick up your puppy in person.
Cockapoo Breeder Information:
Conclusion For Best Cockapoo Breeders In Indiana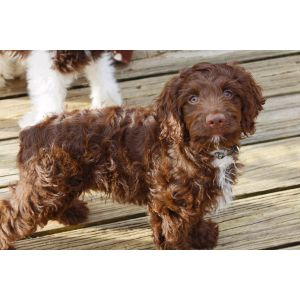 If you're looking for a family-friendly, intelligent and hypoallergenic puppy to introduce into your home, a Cockapoo might be a good option for you.
This list of the top Cockapoo breeders in Indiana is a good place to start on your search for a healthy, happy dog. Check out the breeders, interview your favorites, and get ready to invite your Cockapoo into your family!
You will also like: