Are you looking for the best Cavapoo puppies for sale in Oregon? The search for these designer dogs has surged significantly in recent years. Cavapoos are loving and affectionate dogs; many dog lovers like having them at home as companions. The search for Cavapoo puppies can be exciting. Nevertheless, you need to consider many things before making your final verdict.
This process is more overwhelming for new pet parents with little to no idea what to consider. Fortunately, we are here to take that burden away from you. Listed in this article are the best Cavapoo breeders in Oregon. We conducted thorough research to compile this list for you. Without wasting more time, here are the best places to buy Cavapoo puppies in Oregon.
Some other articles you may like: 4 Best Maltipoo Breeders In Oregon! and Common Animal Breeding Terminology!
1. Valley Puppy Paws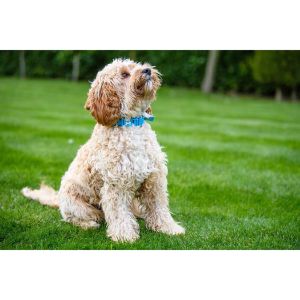 Valley Puppy Paws is a highly recognized breeder in Oregon. This breeder specializes in producing and raising designer and mix-breed dogs. If you are looking for super healthy, non-shedding, hypoallergenic puppies, this is one of the best breeders to consider.
Valley Puppy Paws is a highly dedicated breeder. The breeder does not support puppy mills, and all her puppies and dogs have never been in the cage or kennel. She breeds and raises her puppies in her home as part of her family.
The breeder has a large, secure yard where the dogs and puppies play and roam freely. The puppies are born, raised, loved, and spoiled in her home. They sleep on her bed and roam around the house freely.
She also has dog-loving grandchildren that play with the puppies all day. In addition to keeping the pups company, the kids help socialize them. They prepare the puppies for homes with children, helping them get along without intimidation.
Furthermore, the breeder takes the puppies on errands to socialize with the public. They also expose them to different environments and conditions, ensuring you receive an all-around puppy.
The puppies from this breeder are full of energy. In addition to being social, the breeder ensures the puppies undergo basic dog training before leaving for their forever homes. Thanks to the breeder's early training program, your new canine friend will not go potty on your couch or in the room. They teach the puppies how to use the litterbox, crate, and doggy doors.
However, you must prepare for these puppies' clinginess, as they love being around people. They like human company and can follow you around the house. Valley Puppy Paws also trains the pups to be friendly with other animals, making them ideal for families with cats and other pets.
This breeder does not ignore the health factor in breeding and raising puppies. She conducts extensive health tests on the sires and dams before the first breeding. She also vet-checks the dogs regularly during the breeding program to ensure they are perfectly healthy and sound.
VPP sends their puppies home with a one-year health guarantee, a recent vet exam, dewormed, vaccinated, biosensor program used, and a starter kit (a food sample, blanket, toy, collar, and information notebook).
Cavapoo Breeder Information:
2. Pinewood Kennels Cavapoos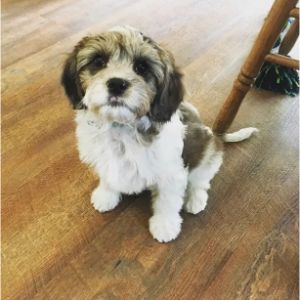 Pinewood Kennels Cavapoos is one of the largest Cavapoo breeders in the United States. This breeder specializes in producing healthy and happy Cavapoos. However, they occasionally produce purebred Cavaliers and Poodles.
Pinewood is a family breeder consisting of parents and three grown kids. The entire family contributes their quota to the breeding program, helping breed, raise, train, and socialize the puppies.
This breeder is located in the Pacific NW, but its services extend to the entire state. The breeder makes the puppy-buying experience seamless and remarkable for its customers. You do not have to travel long distances to acquire a puppy from them; they can deliver your new furkid to you wherever you are in the United States.
This breeder runs a kennel, which is more like a little family farm. They raise horses, chickens, and dogs on seven acres. The puppies have enough room to play and run around without obstruction. They also play with other animals on the farm, which helps build their socialization with other pets.
This breeder has a doghouse with some kennels. They also have three large fenced-in yards for the safety and comfort of the dogs. So the dogs and puppies can spend time with the family indoors or play out in the yard. Furthermore, this breeder screens its breeding dogs carefully before adding them to the breeding program.
They work with the best vets and genetic specialists to health-test the dogs and ensure they are perfect for the breeding program. In addition, Pinewood tests for temperament. They strive to produce Cavapoo puppies with exceptional temperament and health, which is why they conduct a series of tests for the parent dogs.
Many buyers appreciated this breeder for its training program. Pinewood ensures the puppies are adequately raised and emotionally/physically ready to join their new families. You do not have to worry about housebreaking the puppy, as the breeder has done most of the job for you.
Your puppy will come home knowing how to use the stairs, doggy doors, and are familiar with different sounds. The pups are not scared of sounds from TVs, cars, and other home appliances.
In addition to being healthy and well-socialized, the puppies from this breeder come with a health guarantee. The breeder requires buyers to take their puppies to a licensed, reputable vet for proper examination within 72 hours of the purchase.
Pinewood will refund any buyer whose puppy is not in good health (according to the vet report) due to disease only (not mishandling or injury).
Cavapoo Breeder Information:
3. My Cavapoos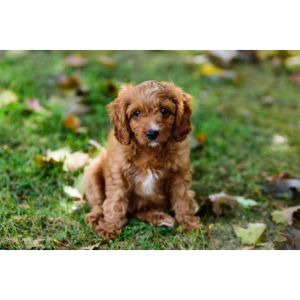 My Cavapoos is one of the more reliable breeders in a neighboring state – Washington. The news about the quality breeding program of this breeder has spread across Oregon and other states in the US.
You can rely on this breeder if you are looking for highly socialized and well-trained Cavapoo puppies. They focus only on Cavapoos, putting all their time and effort into one place. Do not allow the distance of this breeder to become an issue, as its puppies are totally worth it.
You can enjoy a trip to the breeder's home or have your puppy delivered to you in Oregon. The goal of this breeder is to breed beautiful and healthy Cavapoo puppies for families in and around the state.
They aim to make their customers happy by providing them with super healthy puppies that will not drag them to visit the vet regularly and spend heavily on health bills.
My Cavapoos is one of the few breeders in this state that cares for its puppies and customers for life. They offer lifelong support to their customers to ensure they are not alone when raising their new canine friends.
With the lifetime support the breeder offers, you can reach out to them whenever you want, regardless of your dog's age. The pups from this breeder are known for their easygoing, sweet temperament. Furthermore, the puppies make excellent companions and are suitable for families with/without kids. They are friendly to kids, older people, and other pets.
The breeder is also open to questions regarding this breed. Hence, if you are still contemplating whether to buy a Cavapoo, you can consult them free of charge. All you have to do is call or reach out to them via social media.
Cavapoo Breeder Information:
4. Northwest Doodle Dogs
Northwest Doodle Dogs is another highly reliable and transparent Cavapoo breeder in a neighboring state – Washington. Like the previous breeder, Northwest Doodle Dogs offer delivery services.
They deliver their puppies to neighboring states, including Oregon. Hence, you can patronize them without any worries. You do not have to worry about visiting the breeding ground, as the breeder will keep you informed and updated about your puppy's development with photos and videos.
This hobby breeder is specialized in breeding premium quality doodles, including Cavapoos, Pomapoos, and Poodles. NDD occupies five acres, which is a lot of space for their puppies and dogs to explore and play. The breeding program focuses on intelligence, health, and socialization.
Their pups are bred with patience, lots of love, and quality. They raise the puppies to be great family companions. You can also contact them if you want a service or therapy dog. Northwest Doodle updates its website regularly. You can visit the site to see the available dogs.
Cavapoo Breeder Information:
Conclusion For Best Cavapoo Breeders In Oregon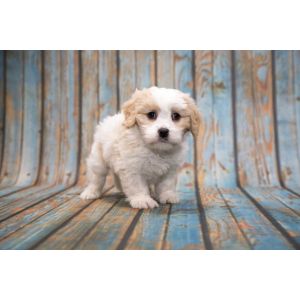 There you go! Those are the best places to buy Cavapoo puppies in Oregon. We included some neighboring states on the list, but they offer interstate delivery to make your buying experience stress-free.
However, do not forget to ask for the right documentation, including the puppy's recent vet exam and health guarantee. You need to know the vaccines they have taken to enable you to continue from where the breeder stopped.
You will also like: