The Cockapoo is a friendly family dog; the breed is good with children and is even fairly hypoallergenic. The puppies are a cross between a Cocker Spaniel and a Poodle, and they carry traits of intelligence and trainability from their parents.
It's important that you buy a Cockapoo puppy from a reputable breeder that cares about the well-being of their dogs. Thus, we wrote an article to help you find the best Cockapoo breeders in Mississippi.
Other articles you would like: Goldendoodle Breeders in Mississippi.
Cockapoo Puppies in Mississippi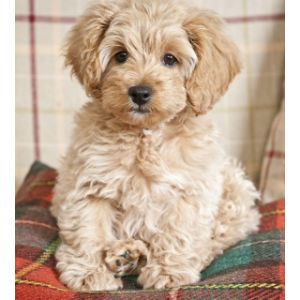 If you live in Mississippi and think a Cockapoo is right for your home, look no further than this list of the best Cockapoo breeders in the state. The kennels on this list are responsible and reputable, and they're committed to raising puppies that are healthy and will be a member of your family for years to come. 
Would-be Cockapoo owners must avoid puppy mills, as they're known for mistreatment and ill care of puppies. Instead, interview your kennel owners and visit, if possible, increasing the likelihood that your puppy will be well-socialized and healthy. 
1. Attala County Cockapoos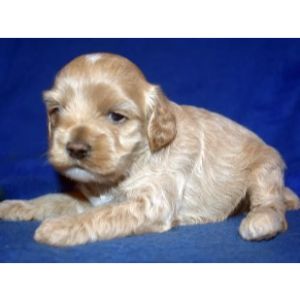 Attala County Cockapoos is located in Kosciusko, Mississippi, which is just north of Jackson. The kennel is a small hobby operation – it's family-owned and operated and, while they formerly specialized in AKC cocker spaniels, the team has begun to produce Cockapoos as well. 
You can view the available Cockapoos and cocker spaniel puppies on the Attala County Cockapoos website. The site is updated as new litters are available – the team lists prices and go-home dates next to pictures of each puppy. The price for your dog may vary depending on sex and color, but you can expect to pay between $1,00 and $3,000. 
Your puppy will be vaccinated and dewormed when he or she comes home with you, and you'll receive vet records for your puppy. Dogs come with a health warranty and are sold as companions only. That means you'll be required to alter (spay or neuter) your puppy before his or her eight-month birthday. 
Cockapoo Breeder Information:
2. M&K Cockapoos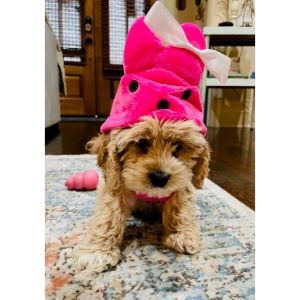 Right down the road from Attala County Cockapoos, also in Kosciusko, is M&K Cockapoos. This is another family-run business, and they specialize in AKC cocker spaniels and poodles as well as Cockapoos.
They've been in the business for over two decades, and they pride themselves on the personal attention they give to their little puppies before sending them to their new homes. 
You can view available puppies on the kennel's website, where pictures and prices are listed. You will generally need to pay a $500 deposit to reserve a dog. As with any puppy purchase, it's a good idea to speak with the kennel owners before you put down money as the deposit is non-refundable. 
Your Mississippi Cockapoo comes with a health guarantee, and puppies are sold as companions only. You'll need to have your dog spayed or neutered as part of the terms of this guarantee. In addition to being vet-checked and vaccinated, your little Cockapoo will be well-socialized and ready to join a healthy, happy home. 
Cockapoo Breeder Information:
3. Grassy Ridge Kennels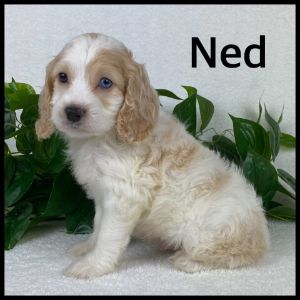 Grassy Ridge Kennels is run by a Mennonite family of seven. The husband and wife team has five children who live with them on their property in Kokomo, Mississippi, and they're committed to raising puppies in a responsible, healthy, and social way.
Your puppy will have had plenty of opportunities to play, exercise, and get used to the company of (and handling by) children. 
As with most other kennels, you can view the available puppies on the Grassy Ridge website. Puppies and prices are listed; the price of your dog may vary a bit based on color and sex, but on average they will cost around $1,500. Speak with the kennel directly about how to place a deposit on your dog. 
Grassy Ridge Kennels is USDA certified, and the kennel is regularly inspected for cleanliness and humane conditions. Your puppy will be up to date with vaccines and deworming, and he or she will be microchipped for safety. You will need to register the microchip upon the adoption of your puppy. 
To remain in compliance with your adoption contract, you may be required to feed your dog a particular brand of food. Pups are fed NutriSource pet food; this is the breeder's preferred brand. 
Cockapoo Breeder Information:
4. Crockett Doodles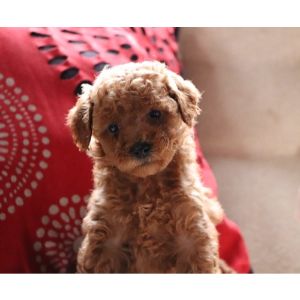 Crockett Doodles isn't located in Mississippi, but the South Carolina business serves residents of the Magnolia State. In fact, a large portion of the business's sales is to families who wish to have a puppy delivered or shipped to their nearest airport. There is a flat fee of either $399 or $849 to have a dog sent to your state; prices vary based on the method of travel. 
Crockett Doodles is a large-scale breeder but they are by no means a puppy mill. They specialize in designer breeds that come from quality pedigree, so whether you're adopting a Cockapoo or any other doodle breed, you can be assured of a healthy and friendly puppy. 
Crockett Doodles are sold as pets only. You'll be required to spay or neuter your dog, but the team is flexible with the timing of the procedure. For example, some kennels require alteration by eight months, yet some vets recommend waiting until after a year. As long as you provide documentation to Crockett Doodles, you'll still comply with the terms of the agreement. 
Crockett Doodles gives back to the community. A portion of their profit is donated to groups like the Make a Wish Foundation and Elijah's Harbor. 
Cockapoo Breeder Information:
5. PuppySpot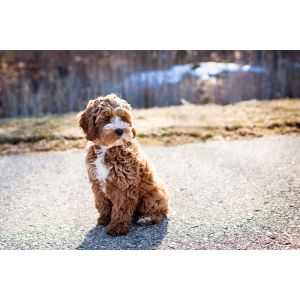 Like Crockett Doodles, PuppySpot serves residents of Mississippi and other states around the country. Instead of just doodles, they feature a large variety of breeds. Dogs are raised in guardian homes across the United States, so there's a good chance that there's a Cockapoo puppy near your Mississippi home!
To find a puppy on PuppySpot, you'll first search by breed. From there, you'll be given the opportunity to narrow your search by sex, age, and other characteristics. See a puppy you love? Click through on your puppy's picture to find out information about parentage, price, and other information. 
To have a puppy delivered to your home, you'll pay a flat fee depending upon the method of travel. PuppySpot has its own, USDA-certified transportation – they even operate their own planes! Your puppy can be driven, flown, or delivered with a puppy chaperone. See the PuppySpot website for pricing information. 
All dogs are raised in USDA-certified homes, and each will be up to date with vaccinations and veterinary care. Your dog comes with a generous 10-year health guarantee. 
Cockapoo Breeder Information:
6. Goldendoodles and Poodles of Summit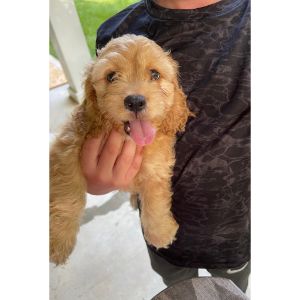 The last of the Mississippi Cockapoo breeders on our list is Goldendoodles and Poodles of Summit. This kennel does not have a website; instead, they communicate about available and upcoming litters via their social media. They're a small-scale breeder that produces several doodle breeds, Cockapoos are included. 
If you're interested in adopting a Cockapoo from Goldendoodles and Poodles of Summit, it's best to first contact them through their Facebook page. You will be asked about what you're looking for in a dog, and the kennel team will assist you in finding a dog that matches your family and home environment. 
Puppies are socialized as puppies and will have been thoroughly checked by a veterinarian by the time they're ready to leave their mother. Contact the kennel directly for deposit and pricing information, as well as for information about health guarantees. 
Most puppies are sold as companions only. You may be able to purchase breeding rights for your dog, so if this is your goal be sure to reach out to the breeder. 
Cockapoo Breeder Information:
Conclusion For Best Cockapoo Breeders in Mississippi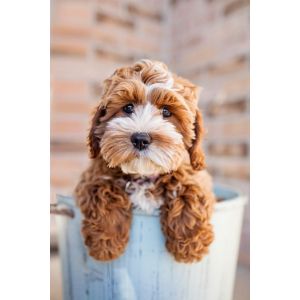 If you're considering bringing a Cockapoo puppy into your Mississippi home, you'll need to make sure you're adopting from a reputable breeder. Because of the increase in popularity of the breed, puppy mills are becoming more and more likely to sell unhealthy, ill-socialized Cockapoo puppies. 
Reach out to the kennel you intend to adopt from before you place any money down on a dog. Interview the team and ensure that their values align with yours, that their dogs are cared for in a vet's office, and that you feel comfortable adopting from the kennel. A small amount of research can mean the difference between an ill dog and a happy family member. 
You will also like: