Goldendoodles are a mixture of two of the most adorable dog breeds, Golden Retrievers and Poodles. Hence, they have the best qualities of their parents, i.e., intelligence, trainability, friendliness, and vibrancy.
Goldendoodles are a popular designer breed, especially in the USA. This adorable breed went from being number 9 in 2020 to being America's top five most popular breeds in 2022. Given this popularity, it's not a surprise that the number of Goldendoodle breeders in Virginia and other states has increased. However, not all of them are reliable.
Knowing how to avoid puppy mills and backyard breeders is essential to getting a healthy puppy and discouraging this unethical business practice. To help you out, here are the details of some breeders offering Goldendoodle puppies for sale in Virginia.
Other articles you would like: Labradoodle Breeders in Virginia and Bernedoodle Breeders in Virginia.
1. Virginia Beach Goldendoodles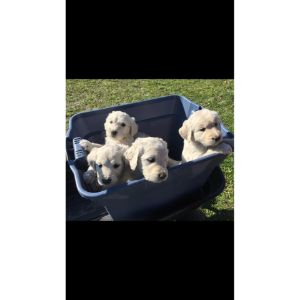 Virginia Beach Goldendoodles are breeders with over 25 years of experience. They started breeding Goldendoodles in 2003. Since then, they have helped many people make happy, healthy, and smart Goldendoodles a part of their family.
They are located in rural Virginia Beach. Their puppies are raised on 6.5 acres of land, so they grow up in fresh air, get lots of playtime, and exercise daily.
Another great thing about these breeders is that they only deal with one breed, Goldendoodles. So, their experience and specialization help them offer some of the best Goldendoodle puppies in Virginia.
Virginia Beach Goldendoodles feed their dogs premium food and add fresh meat to their diet. They ensure their puppies grow to be healthy dogs by ensuring a healthy diet and regular exercise.
Socializing is a big part of their environment too. So, their puppies are extremely friendly. It also makes the puppies more trusting and easier to adapt to their new family. They provide a one-year guarantee as well.
Goldendoodle Puppy Information:
Generation: F1, F1B Goldendoodles
Size: Standard 
Weight: Female Goldendoodles (around fifty pounds) and male Goldendoodles (around 65 pounds)
Goldendoodle Breeder Information:
2. Doodle Dog Pups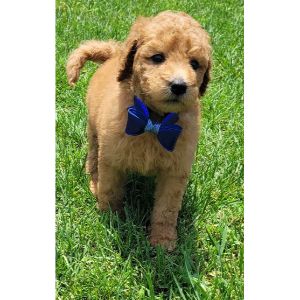 Doodle Dog Pup is located in Bealeton, Virginia. The breeder has been raising Labradoodles and Goldendoodles since 2003 and offers adorable, smart, well-adjusted, and healthy puppies. 
At Doodle Dog Pups, puppies are born and raised in the breeder's home to give the puppies a home-like and loving environment. Moreover, the breeder ensures the health of their puppies by regular deworming vaccination.
Doodle Dog Pups also give you the puppy's medical records so that you can continue to get them vaccinated by a vet of your choice. In addition, Doodle Dog Pups also provide a two-year health guarantee covering congenital diseases. 
Doodle Dog Pups is also a suitable option if you are planning to get a playful and energetic new pet. Their Goldendoodles are available for $2000; make an initial deposit of $500 that will go towards the total price of the puppy if you are interested in purchasing the puppy. Their puppies are sold quickly, and only those with deposits get a reservation.
Moreover, if you are unable to visit the breeder and collect the puppy yourself, they allow transportation through a reliable third-party dog transporter.
Goldendoodle Puppy Information:
Generation: F1B Goldendoodles
Size: Standard Goldendoodles
Goldendoodle Breeder Information:
3. Family Labradoodles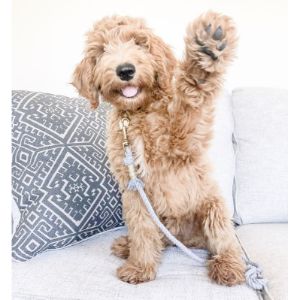 Family Labradoodles is being run by two sisters with decades of experience in breeding and raising healthy and playful puppies. They specialize in breeding Labradoodles and Goldendoodles, giving them an advantage over other breeders.
They consider their dogs an integral part of their family and take every possible step, including health, nutrition, training, and socialization, to ensure that they provide you with a companion that will always be by your side. The parents of these puppies are exceptional dogs with great intelligence and temperament.
In addition, Family Labradoodles provides a health guarantee for their puppies for any inherited diseases. However, they require a form that ensures that you will spay or neuter the puppy as they are not spayed or neutered beforehand.
Goldendoodle Puppy Information:
Generation: Multigenerational Goldendoodles
Size: Medium and Standard Goldendoodles
Goldendoodle Breeder Information:
Other articles you would like: Maltipoo Breeders in Virginia and Sheepadoodle Breeders in Virginia.
4. Sunflower Farm Mini Goldendoodles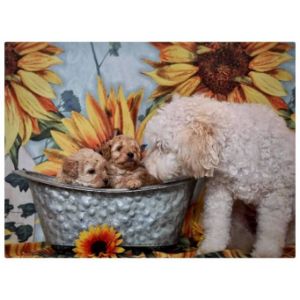 Sunflower Farm Mini Goldendoodles is a small family-owned business that only breeds Goldendoodles and has been operating since 2005.
Located in Southern Virginia, the Sunflower Farm focuses on whelping and raising well-bred Mini Goldendoodles. The puppies are raised in the breeder's home, which means the dogs are well-loved and well-raised.
Moreover, Sunflower Farm offers a health guarantee for all its puppies. When you make an emotionally vested investment such as this one, a health guarantee assuages your worst fears. In addition, they also provide pet transport to help your new friend get home easily. You can also get to meet puppies and take them home with you if you organize visits.
Sunflower Farm Mini Goldendoodles have helped many adorable Goldendoodles find their forever home. They have helped several families find their perfect pet, and you can be one of them. Fil their online application to register your interest today.
However, before you take the puppy home, you will be asked to sign a contract asking you to non-breeding and non-refund clauses.
Goldendoodle Puppy Information:
Generation: F1b Goldendoodles
Size: Mini Goldendoodles
Goldendoodle Breeder Information:
5. Old Mill Doodles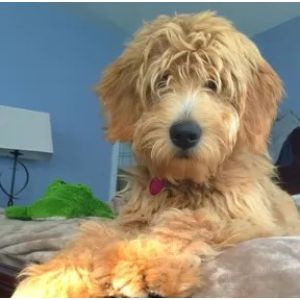 Located in Staunton, this breeder has 26 years of experience in breeding AKC Golden Retrievers, Sproodles, and Goldendoodles. Their puppies are raised with love and care and given to loving families.
They ensure you get healthy pups by screening the parents for multiple health conditions beforehand. All their parent dogs have either been born and bred at Old Mill, or they have been purchased from breeders who started their breeding programs with Old Mill dogs. Therefore, the breeder is intimately aware of each parent dog's family history.
On top of that, Old Mill Doodles offer a two-year guarantee as well, and you can view the contract here. They also help first-time dog owners learn to care for their new family members by offering online resources and support.
 While most breeders have online applications, Old Mill Doodles prefers to get in touch with prospective buyers interested in Goldendoodle Puppies via email or phone.
Goldendoodle Puppy Information:
Generation: F1, F1B, Goldendoodles
Size: Mini, medium, and standard Goldendoodles
Goldendoodle Breeder Information:
6. Hidden Mysteries Farm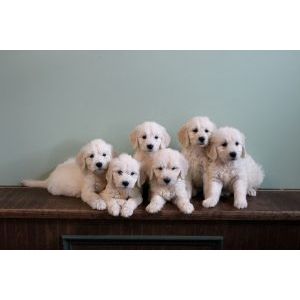 Hidden Mysteries Farm is one of the hobby Goldendoodle breeders in Virginia with almost four decades of experience. They specialize in Golden Retrievers, Bernedoodles, and Goldendoodle puppies for sale in Virginia.
Hidden Mysteries Farm take special care of their puppies to ensure they have excellent temperament and health. They ensure that their puppies start socializing early, making it easy for them to adjust to their new forever homes.
Their puppies are well-trained and have good temperaments. These qualities make their Goldendoodles excellent service animals, therapy dogs, or just a great pet you can have fun with.
The staff at Hidden Mysteries Farm makes sure that they provide you with healthy puppies with the help of screening, deworming, and vaccinations. Here is what you can expect when you get a puppy from them:
1-year health guarantee
Initial potty and crate training
All puppies have limited AKC registration
Goldendoodle Puppy Information:
Generation: F1 and F1b Goldendoodles
Size: Standard Goldendoodles
Goldendoodle Breeder Information:
How To Choose Goldendoodle Breeders In Virginia?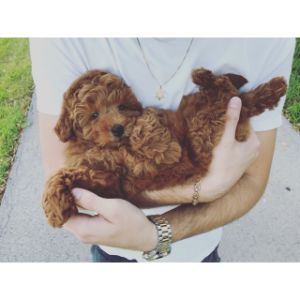 Many breeders breed Goldendoodles due to their popularity. However, getting a pet is no small feat. It is a lifetime responsibility. So, it is necessary to make an informed decision.
We recommend researching all the breeders in your vicinity and then narrowing down the options. You can shortlist the breeders based on location, benefits, reviews, experience, etc. Afterward, you can contact the breeders and get additional information as well.
Almost all breeders offer transportation. However, it is recommended to visit their farms personally. It will prevent you from getting scammed. It will also help you see the environment and conditions the puppies were raised in.
You can also refer to the provided list of breeders if you are ready to get yourself a loving and playful best friend.
More Information About Goldendoodle Puppies In Virginia
If you are considering getting a dog, a Goldendoodle is a splendid choice. These precious dogs are friendly and generally enjoy good health. They are great at adapting to their environment, such as hot and cold weather. So, they are a good choice if you want a dog in Virginia.
Goldendoodles do not shed their coat a lot. This makes them easier to groom. All these amazing qualities make Goldendoodles a superb choice for people looking for a companion, especially first-time dog owners.
In addition, Goldendoodles are extremely playful. So, it is important to take them out for walks daily and take time out to play with them.
Furthermore, it is also necessary to puppy-proof your home. It will help keep your valuables safe and prevent your precious dog from consuming something harmful. Finally, plan regular visits to the vet so your best friend stays happy and healthy.
Conclusion For Best Goldendoodle Breeders In Virginia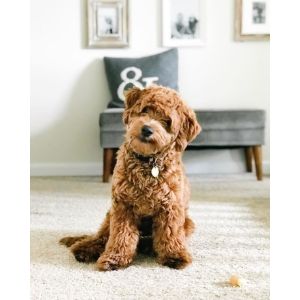 Goldendoodles are loving, playful, and easy-to-train dogs. Goldendoodles are also kid-friendly and easy to groom as they do not shed their coat much. They are among the most popular cross-breeds and make excellent service animals, therapy dogs, and companion animals.
Several Goldendoodle breeders in Virginia specialize in breeding Goldendoodles, and we have listed 6 of the best ones in this article. All the breeders listed here have more than 10 years of breeding experience. Most of them specialize in breeding Goldendoodles only, making them suitable for breeding the best specimens of the breed.
Even so, we urge you to visit these breeders and double-check the information before making a choice.
You will also like: