Are you searching for reputable Maltipoo breeders in Colorado? If so, this article is meant just for you! We know how hard it can be to find licensed breeders who value the health, happiness, and safety of their animals before anything else, and that's why we've made a list of some of the most genuine Maltipoo breeders in and near the state.
Maltipoos are a hybrid breed – a cross between a Maltese and a Poodle. They are soft, scruffy, and petite balls of energy. Although there can be a slight variation in the characteristics of mixed breeds, Maltipoos are generally intelligent, people-friendly, and thrive in a loving and caring environment.
It's hard to say no to such an adorable teddy bear-like companion, so let's look at some Maltipoo puppies in Colorado!
Other articles you would like: Cockapoo Breeders in Colorado and Goldendoodle Breeders in Colorado.
1. TLC Kennel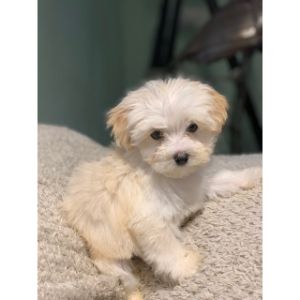 First on our list of Maltipoo breeders in Colorado is TLC Kennel. Established in 1983, this breeding program is licensed by the USDA and the state of Colorado and provides state-of-the-art facilities for all its puppies.
The breeder strictly follows the guidelines established by the American Kennel Club and America's Pet Registry for record-keeping, identification, and preserving breed standards.
TLC Kennel offers a huge selection of dogs, both purebreds and hybrids. They are very particular about selecting only physiologically and physically healthy breed representatives for their breeding program to ensure that the resulting litters will be genetically superior.
All the puppies are bred in an affectionate and nurturing home environment, are up-to-date on all their vaccination shots, and come with a six-month health guarantee featuring necessary dietary recommendations.
Additionally, the breeder offers suggestions for housebreaking and veterinary care and provides education and consistent customer support to make the transition of their puppies into their forever home as easy and smooth as possible.
The puppies are given plenty of exercise and made to socialize with other animals and children from an early age. All the puppies also receive routine grooming, deworming, and bathing.
In terms of the breeding facility, all areas are hygienic and environmentally controlled. There are special whelping rooms for the dogs during labor, along with a hospital area where three qualified vets are available to provide 24-hour care and support for puppies and adult dogs.
TLC Kennel has also worked with the best local and national veterinarians to develop their own health care regime, ensuring that all puppies are immunized against hepatitis, bacterial pneumonia, leptospirosis, distemper, and canine influenza. They offer a seven-day health guarantee after the purchase.
Maltipoo Breeder Information:
2. Penrose Petite Paws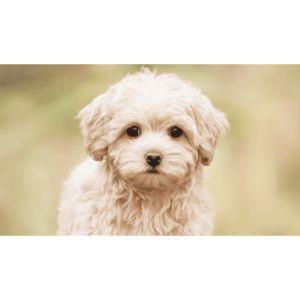 Located in Southern Colorado, Penrose Petite Paws has 30 years of experience in successfully breeding and raising happy, healthy, pre-spoiled puppies. The breeder guarantees the optimal health of all puppies and has them pre-tested for any genetic defects.
In addition, they offer a two-year health guarantee for all their puppies. All their puppies come with limited registration and need to be neutered or spayed.
Penrose Petite Paws is very particular about the health and well-being of their puppies. They state clearly in the adoption contract that if, for any reason, the adoptive parents are unable to properly care for the puppy, they must return it to them immediately and must not sell or transfer it to any dog rescue or humane association.
To learn more about their enrichment practices and health testing, you can contact them here:
Maltipoo Breeder Information:
3. A Batch of Cookies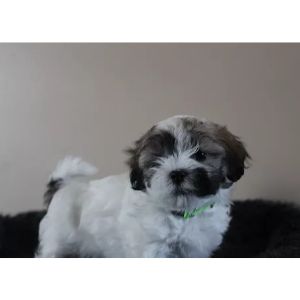 If you can't find a suitable breeder offering Maltipoo puppies for sale in Colorado, this reliable breeder located about eight hours away in Utah can be of service.
A Batch of Cookies is a small family-owned breeding program that provides superior-quality, happy, and healthy Maltipoo and Malshipoo puppies. All their puppies are raised inside their loving home, ensuring that they get the best care and facilities possible.
The breeder is extremely conscious of their practices and only breeds healthy dogs with ideal temperaments and physical superiority. You can meet the breeder at Provo Municipal Airport or Salt Lake City International Airport to collect your beloved puppy.
A Batch of Cookies puts a lot of time and effort into training, grooming, and socializing their puppies so that they can comfortably adapt to the environment of their forever home. All the puppies receive regular health visits from a credible vet, have their first set of applicable vaccinations, and are dewormed.
Once ready to go home with their adoptive parents, all puppies are given their medical/vaccination records, a small bag of food, and a toy or blanket with their littermate's scent.
The breeder offers a one-year health guarantee for the puppies that covers genetic conditions, including Progressive Retinal Atrophy (an eye disease) and Von Willebrand's Disease (a blood disease).
Maltipoo Breeder Information:
Address: Herriman, Utah, United States
Phone Number: 801-949-5648
Website: A Batch of Cookies
4. Premier Pups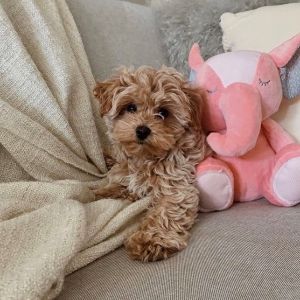 And last on our list of Maltipoo breeders in Colorado is Premier Pups. If you can't find reliable breeders in your state, they're the people for you.
Premier Pups carefully selects puppies from reputable breeders and delivers them to their adoptive pet parents around the United States. They make sure all their breeder partners provide only healthy and thriving pups for adoption.
They further verify the repute of the breeders by making regular visits to their facilities and prioritize establishing a long-term positive relationship with them.
Premier Pups works round-the-clock to nurture their pups and provides them with all the opportunities necessary to excel during their developmental and learning stages. Particular attention is given to socializing and handling the puppies and giving them a warm and nurturing environment.
Before sending them off with their pet parents, all puppies are thoroughly examined by registered vets and a puppy care specialist. Premier Pups also has a third-party veterinary consultation service that provides various tools and resources to ensure your puppy thrives and lives a healthy and long life.
And last but not least, Premier Pups provides an industry-leading 10-year health guarantee!
Maltipoo Breeder Information:
Address: Miller Rd, Johnston, Ohio
Phone Number: 740-809-3074
Website: Premier Pups
Social Media: Instagram
How To Choose Maltipoo Breeders In Colorado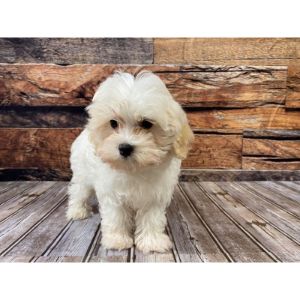 Before purchasing Maltipoo puppies in Colorado, you must make sure the puppy is happy and healthy and not part of a cruel puppy trading business. To help you make the right decision when it comes to reputable dog breeders, here are some features that separate the good from the scams.
Features of a responsible breeder:
Arranges a visit to their breeding facility for you to see where the puppies and their parents are born and raised.
Is willing to have multiple meetings for your satisfaction 
Happily, addresses all your concerns and questions
Asks you some personal questions about your living environment and family to ensure their puppies will be well-settled with you.
Has a Local Authority License for their pet breeding business?
Provides certificates/medical records of vaccinations, deworming, microchipping, and other health tests.
Won't rush you for cash and payments
Will have you collect the puppy from their facility or personally deliver the puppy to you via car or van; they may also offer to fly the puppy to you with a pet nanny
Will only sell puppies more than 8 weeks old
More Information About Maltipoo Breeders In Colorado
Maltipoos are among the smallest designer hybrid breeds. They usually come in toy or miniature sizes. Like most designer crossbreeds, the Maltipoo was also created in the US to create the perfect petite companion dog that is low-shedding and low-maintenance.
Maltipoos can be a first cross (F1: one Maltese and one Poodle), can be bred back (F1b) to one of the original breeds, or can come from two Maltipoos bred together.
Based on their parents and how they've been raised and trained, there is a lot of variation in the shape, temperament, and coat types of Maltipoos. The general height of a Maltipoo varies between 24 cm to 36 cm but is mostly on the smaller end of this range.
They are available in Black, White, Blue, Brown, Apricot, Grey, Silver, Silver Beige, Red, Cafe au Lait, Cream, Champagne, And Phantom.
While their size and color may vary, the one constant thing is their perfection as a buddy for life. Maltipoos are affectionate and playful and bond with their owners for life. So, if you're looking for a cuddly canine companion that will be your forever friend, the Maltipoo is the best choice. 
Conclusion For Best Maltipoo Breeders In Colorado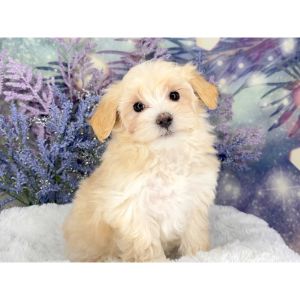 We hope this list of Maltipoo puppies for sale in Colorado will help you find the perfect hybrid companion for your family. A complete bundle of joy, this hybrid breed is great with kids and loves nothing more than simply following their owners around all day!  
You will also like: