If you're looking for a furry addition to your family, dogs are an excellent choice. They are wholesome, loyal, and exciting companions who love playing with you. Especially hybrid ones like Labradoodles are the perfect puppies to bring fun and joy to your home. But how do you find a trustable and reliable breeder?
It requires diligent and efficient research for you to avoid the possibility of falling into the trap of a puppy mill that doesn't care about the hygiene and safety of the puppies and is only looking for possible profitable opportunities.
It often leads to dogs having certain medical conditions or early deaths, and since Labradoodles are a years-long investment, you need to be careful. Fortunately, many Labradoodle breeders in Colorado are honest about what they do. You can trust them to provide healthily born puppies with complete vaccinations for you to take home.
We have put together a list of the best breeders in town to help you take your pick. These are safe to choose from and are not puppy mills. These breeders closely follow the Puppy Culture Protocol and are a part of associations that authorize regular health checks on their dogs.
Other articles you would like: Bernedoodle Breeders in Colorado and Goldendoodle Breeders in Colorado.
1. Co Mountain Labradoodles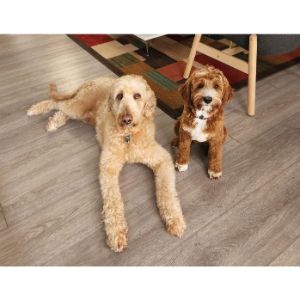 Co Mountain Labradoodle is a small home-based breeder raising medium and standard-sized Australian Labradoodles pups in Southern Colorado. They aim to promote this playful breed of dogs and maintain exceptional health and temperament standards.
In addition, they aspire to find a comfortable and loving home for these unique and well-bred pups where the owners would cherish them and offer them lifelong support. Labradoodles are level-headed, friendly, and affectionate pups, so they often become therapy dogs and perform excellent services.
Co Mountain makes sure to breed and raise the dogs in a carefully maintained environment to keep their amiable personalities prominent. They plan each litter and handle their pups daily, and this is why they are among the best Labradoodle breeders in the state.
They put continuous efforts into the growth and development of the puppies and provide them with early exposure to various stimuli, which contribute to making the pup's brain more intelligent and healthier. They partake in early neurological stimulation and practice the puppy culture method, which helps dogs to learn and socialize sooner in their lives.
Co Mountain Labradoodles uses different testing like Avidog Evaluation to assess the temperament of each puppy before offering them for sale. Even though many breeders claim to be using Puppy Culture, only a few follow the entire protocol.
Merely providing toys and ENS is not enough; there need to be weekly updates for at least 12 weeks since their birth. But Co Mountain Labradoodles offer you a film of the entire process and allow questions regarding their breeding techniques.
Labradoodle Breeder Information:
2. Rocky Mountain Labradoodles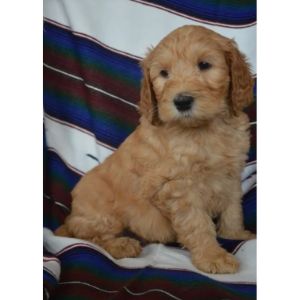 Rocky Mountain Labradoodles was started by Karen Elliot when she began breeding pets at her home in hopes of producing quality Labradoodles. She is an animal science student with work experience in veterinary clinics and has ALAA registration for her breeding company.
Karen is the devoted individual behind this breeder's organization which focuses on raising medium-sized pups in the Rocky Mountain Ranges of Wetmore, Colorado.
The breeder aims to propagate premium quality Labradoodles puppies for welcoming homes. These hybrid dogs are brilliant, loyal, and non-allergic. You would love to have them in your family, as they have the best fur coat, which comparatively sheds less than other breeds.
Breeders at Rocky Mountain Labradoodles are determined to raise Australian Labradoodles in a safe, healthy, and happy environment to grow into amiable and loving companions for families like yours. They make sure to run all their pups through extensive health tests to detect genetic defects or temperament changes and track their general wellbeing.
These pups are birthed in a quiet sterile room where mothers can rest on comfortable beds and couches before they are ready to give birth. Then they handle the puppies from the day that their born and closely monitor their health and growth till 12-14 weeks.
Breeders at the Rocky Mountains believe that only healthy parent dogs, raised with love and attention to physical and mental health, can breed outstanding puppies.
Labradoodle Breeder Information:
Feel free to also check out the best Doodle Rescues in Colorado.
3. Gorgeous Doodles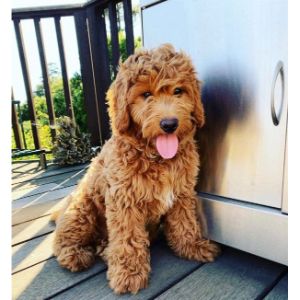 Gorgeous Doodles is a dedicated family-run organization located a few miles outside Denver in Granby. They are focused on breeding Labradoodles using the guardian program, where the pups are raised in a well-loved and pleasant environment full of family and life.
This breeder is a part of an extended family and is a proud dog-lover, breeding dogs since the late seventies. They are one of the highly recognized Labradoodle breeders in Colorado.
All their Labradoodles are ALAA-ALCA registered and have certified multigenerational breeding family lines. Since these pups are raised among children and adults of different age brackets, they are very well-trained and well-behaved. They like to participate in activities like hiking and swimming and are presented as therapy dogs.
Gorgeous Doodles offer a two-year health warranty and ensure that the puppies receive their first vaccination and deworming session at their breeding home. They also attach microchips to their Labradoodles before sending them off to their new home.
The quality of these pups is assuredly excellent, and premium as this breeder has a license from Pet Animal Care Facilities Act Program (PACFA).
Finally, Gorgeous Doodles is an excellent breeder of Labradoodles with healthy and incredible Australian Labrador lineage traits. Their dogs take hiking trips with them and are bred with caution and gentleness, which results in a friendly attitude. They take extra care of both male and female dogs to produce ideal and premium qualities Labradoodle puppies in Colorado.
Labradoodle Breeder Information:
4. Sage Creek Labradoodle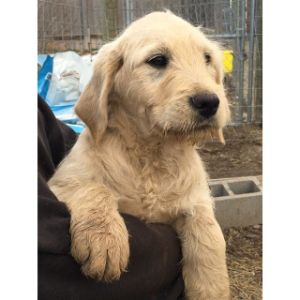 Sage Creek Labradoodles, the last on our list of Labradoodle breeders in Colorado, offers premium quality Labradoodle puppies.
They ensure that the breeding dogs are registered at AKC, and only AKC registered poodles breed with AKC registered Golden Retrievers in their facility. They offer an excellent growth environment to their pups and ensure that they follow all necessary safety and health procedures.
Sage Creek Labradoodles firmly believe that the buyers of their puppies don't chain the dogs in the backyard or keep them in a kennel; instead, they want them to be accepted into a loving family.
They provide positive reinforcement to all their dogs and expect the same from their buyers. Since they aren't widely famous, they often have puppies available for immediate adoption, but mostly there is a waitlist as most of their pups are promptly adopted.
They aspire to provide happiness to dog-lovers and help them invite a full-of-life fur companion into their family.
Sage Creek Labradoodles make sure that the dog owners are happy with their choices and plan to provide lifetime support to the new member of their home. They firmly believe that puppies can form a solid emotional connection with other living beings.
Sage Creek only uses AKC registered parent dogs for breeding, and their puppies come with a yearlong health guarantee for life-threatening ailments or deformities. They also offer a two-year health guarantee for hip and elbow dysplasia with their first vaccination and deworming session before going home.
Labradoodle Breeder Information:
How To Choose a Labradoodle Breeders In Colorado?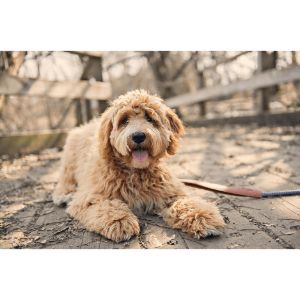 Now that you know where to find excellent breeders for Labradoodle puppies for sale in Colorado, it is time to see how to choose a Labradoodle breeder. There are some key factors that you must consider before choosing from these highest-rated breeders in Colorado.
You don't want to adopt from a puppy mill, and to avoid getting scammed, here are some things to look out for:
Testing and Guarantees:
Ethical and reliable breeders in Colorado breed new litter through DNA tested, certified healthy parents to reduce the inheritance of genetic diseases. As a buyer, this gives a sense of security, and hence, you should go for someone who offers at least a one-year-long health guarantee for genetic ailments.
Certification and Registrations:
Breeders affiliated with a well-recognized breed-specific organization are the most authentic and ethical ones. For quality Labradoodles, there are organizations like the Worldwide Australian Labradoodle Association (WALA), Australian Labradoodle Club of America (ALCA), and Labradoodle Association of America (ALAA).
Breeders who aren't affiliated with these organizations should be breeding puppies from AKC registered parents. And hence, always remember to look for either of these.
Reviews and Testimonials:
Additionally, always look up the organization you're choosing online to see the reviews and testimonials about the breeders. They're all available on social media sites like Facebook and Instagram, and you can do your research on Google and Reddit. Lastly, contact puppy owners in your neighborhood who have had first-hand experiences of purchasing from these breeders.
Conclusion For Best Labradoodle Breeders In Colorado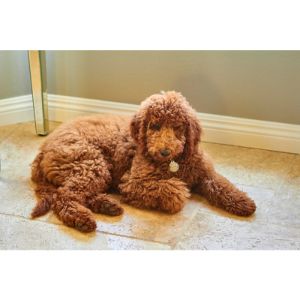 In conclusion, finding a trustable Labradoodle breeder in Colorado is not an easy task, and that's why we prepared this list for you. Hopefully, with the help of this article, you will be able to find the cutest companion for yourself and provide it with a warm and welcoming home.
Remember that dogs are a huge responsibility, and you should only adopt one when you are entirely ready to raise it.
You will also like: