Are you looking for the best Cavapoo breeders in Maryland? You have come to the right place, as we have made a rundown of the best places to buy your new dream pet. One of the essential aspects of buying a puppy is choosing the right breeder. The socialization, health, and temperament of a puppy depend on how it is bred and raised.
Many backyard breeders do not pay close attention to the health and socialization of their puppies. Their primary goal is to breed and sell the pups for a profit. However, some breeders dedicate a lot of time to caring for the puppies and preparing them to be great additions to their new families. Hence, pet parents need to be careful when looking for a place to buy a puppy.
Other articles you would like: Best Aussiedoodle Breeders In Maryland and 4 Best Sheepadoodle Breeders In Maryland
Cavapoo Puppies In Maryland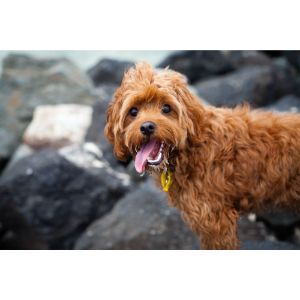 Cavapoos are lovely designer dogs with excellent characteristics. They are one of the most sought-after family dogs, thanks to their temperament, friendliness, and trainability. Many new pet parents do not know the vital things to consider when looking for the right breeder.
To ensure you do not fall into the wrong hands, we have created a list of the most reputable and trustworthy Cavapoo breeders in Maryland. Read on to see our top recommendations.
1. Ole Field Farm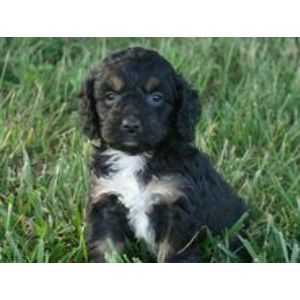 Ole Field Farm (OFF) holds the number one position on our list of the best Cavapoo breeders in Maryland. OFF is a family-owned breeding program that specializes in breeding purebred and designer dogs.
Puppies from this farm have been part of great families and personalities nationwide, including a past President and First Lady, professional footballers, a governor, baseball players, and extraordinary people. Ole Field Farm takes the health of its puppies and dogs seriously. They ensure the dogs are always in perfect health condition before and after breeding.
The dogs live with them as family members, enjoying the vast benefits of being part of a loving family. In addition, they ensure the dogs receive age-appropriate vaccines and are vet-examined twice yearly. Even after retiring, this breeder still cares for the dogs, ensuring they are always healthy and comfortable.
They work with a licensed veterinary doctor that examines the puppies and ensures they are current on vaccinations and wormings. Your new furkid will come home with a complete health certificate and vaccination record; you can take it to your vet for confirmation. The vaccination record entails the vaccines your puppy has taken and where you need to continue.
Puppies from this farm are gentle, smart, and very friendly, thanks to the additional effort of Joyce Fleming – the breeder at Ole Field. Joyce has a few decades of experience raising and training puppies. Besides Cavapoos, she has many puppies under her care, including Cockapoos, Maltipoos, Westies, and Schnoodles.
Other than this, Joyce offers free consultancy services to potential and existing customers. You can call her, even before filling out the application form, to know more about this breed. She also provides lifetime support for all customers, so you can always reach out to her when you have a question or need assistance with raising your new baby.
Behavioral, potty, and crate training are part of their breeding program. With the series of exercises and training the puppies undergo, rest assured you will receive a semi-trained dog. Her kids help with the socialization of the puppies, playing, and spending quality time with them daily.
In addition to exposing the puppies to kids, she exposes them to various environments, sounds, and common activities in and around the home. Hence, you will not have to stress over housebreaking your puppy. Her home is easy to locate and open for visitations (but by appointment only).
Cavapoo Breeder Information:
2. Maryland Puppies Online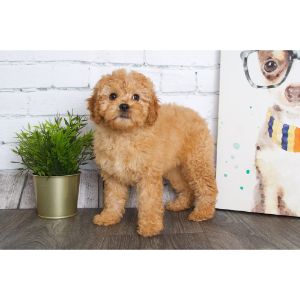 Maryland Puppies is an online platform that matches potential pet owners with the perfect puppies. The platform provides an easy way to find and buy your favorite dog breed. They have a wide variety of puppies for sale, including hybrids and purebreds.
All their puppies are featured on the online store and given real names rather than numbers, as they see them as part of the family, not products. They have many designer dogs, including Cavapoos, Maltipoos, Cockapoos, etc.
Maryland Puppies Online made it to our list because it has proven to be different from other pet stores. It is a family-owned business with more than 14 years of experience. They have a much-dedicated staff that loves and cares for the puppies. This platform has a simple adoption process, and you do not need to be tech-savvy to use the website.
The first step to buying a puppy from them is to browse the website and choose the puppy you want. They do an excellent job of updating the site regularly with available puppies. After choosing the puppy you want, you can text, email, or call them with questions about your new puppy. Next, you have to choose a day convenient for you to see the puppy.
Unlike many puppy stores, Maryland Puppies Online allows customers to see their puppies before making full payment. You can see, play, and spend some time with your puppy before finalizing the deal.
Puppies from MPO are not only cute and smart, but they are also dewormed, fully vaccinated, and perfectly healthy. In addition, the pups come with the option of a microchipping, care package, unconditional replacement guarantee, and Frontline application.
They also provide state-of-the-art customer service, with a dedicated phone line to reach them whenever you want. They are always available to help and guide you through any challenge you may have with your new furkid. Maryland Puppies Online has stellar reviews on independent review platforms, including Yelp, which is more than enough proof that they are a legitimate company.
Cavapoo Breeder Information:
3. Country Lane Paws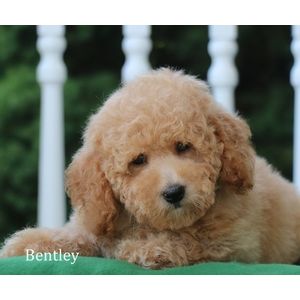 We expanded our search to a neighboring state – Pennsylvania – to ensure we provide you with the best places to buy a cavapoo puppy. Country Lane Paws is a highly reliable breeder, with several years of experience in breeding Cavapoos, Cockapoos, and Maltipoos.
If you are looking for good-natured Cavapoos with fun-loving, smart traits and excellent temperaments, we highly recommend this breeder. Country Lane Paws is owned and managed by Vernon and Shannah, a young couple with a passion for puppies and dogs.
They both had fond memories of dogs and helped to raise puppies with their families while growing up. In 2013 when they got married, they joined their passion and love for dogs and started this breeding program.
Today, they are professional, highly educated breeders with a lot of experience. In addition to being highly experienced, the couple has a PA state-licensed kennel that is randomly inspected two times yearly. The facility is built with the latest regulations-climate control. Their breeding program is completely cage-free; the puppies and dogs roam, play, and run around the yard freely.
Vernon and Shannah believe it is not right to neglect dogs' health or allow them to suffer. Hence, they pay close attention to the health of their dogs and puppies. They also know the importance of healthy sires and dams, as they are the foundation of producing healthy puppies.
The couple work with a licensed vet that examines the health of the puppies and dogs regularly. In addition, they introduce the puppies to family life as early as four weeks, ensuring they are used to the family environment before releasing them at eight weeks old. You can visit the breeder's home to pick up your puppy or call to arrange for home delivery.
Cavapoo Breeder Information:
4. LaPark Cavaliers
We have another outstanding breeder concluding our list of the best Cavapoo breeders in Maryland – Lapark Cavalier. This breeding program is owned by a family of six – mom, dada, and four kids. They are a happy family with lots of love and passion for puppies and dogs.
Cavaliers and Cavapoos are their only focus. They have been dedicated to these breeds for several years, and they know the secrets to raising and train them to be excellent family pets.
LaPark raises and sells its puppies in Maryland, Pennsylvania, and Delaware. Raising puppies is this family's hobby, and they raise all their puppies like family pets. They also do a great job of ensuring the puppies are well-socialized, confident, and happy. The puppies and dogs play and run freely in the family's two-acre Victorian property in Lancaster County.
They have been raising Cavapoos and Cavaliers for 15 years and have built lasting, solid relationships with their customers over the years. Most of their customers are referrals and repeat. All puppies are up-to-date on vaccines and deworming, and they come with a two-year genetic health guarantee.
Cavapoo Breeder Information:
Conclusion For Best Cavapoo Breeders In Maryland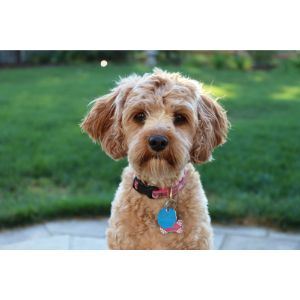 The Cavapoo is an excellent cross between the Poodle and Cavalier King Charles Spaniel. They have the gentle nature, hypoallergenic coat, and cuteness of their parents. Nevertheless, breeding cavapoos requires expertise and vital considerations.
The breeders listed above are well-experienced in breeding and raising cavapoos, and they know the secrets to producing perfectly healthy sound puppies. You should contact the breeder closest to you to start the adoption process.
You will also like: