Labradoodles are loyal pets, calm, easy to train, and very friendly with children. They can also be joyful, expressing themselves through exuberant jumping and playfulness. So, we've gotten our hands on a list of the best Labradoodle breeders in Illinois for you to go through.
Other articles you would like: Best Cavalier King Charles Spaniel Breeders in Illinois and Best Golden Retriever Breeders in Illinois
Labradoodle Puppies In Illinois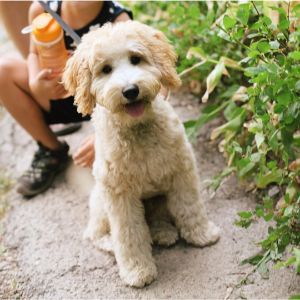 Choosing a Labradoodle puppy as your next pet is an excellent decision! We're here to help you find the healthiest Labradoodle puppy to take home. For this purpose, we have listed 4 of the most reliable Labradoodle breeders in Illinois after thorough research and a fact-checking process.
The Labradoodle breeding business is gaining popularity in Illinois due to the public's love for this dog leading to continuous demand. Amidst this demand surge, many new entrants have stepped into the market. But beware! Not everyone can be trusted!
To ensure that you reach only the most authentic and reliable breeders, we have listed only those breeders with years of experience and good standing in the community. So, here's the list:
Check out for more: Best Labradoodle Breeders In Colorado and Best Labradoodle Breeders In Indiana
1. Patriot's Day Doodles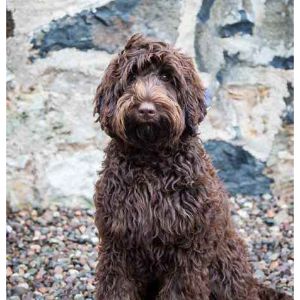 Patriot's Day Doodles is owned and managed by a military family of Chicago – The Galvans. It is a family-run business specializing in breeding top-quality puppies as a companion, service, and therapy dog.
This breeder is awarded the Gold Paw breeder (the highest level) by the Australian Labradoodle Association of America (ALAA). Patriots Day Doodles is also a member of the Worldwide Australian Labradoodle Association (WALA).
The breeder is known for raising some of the most beautiful and playful Labradoodles puppies in Illinois. All their dogs are raised at home and start on the Puppy Culture Program within a few days of birth.
The breeder is upfront about their breeding program; information about the pet parents is listed on the website. Each pet parent is health tested via a DNA panel, essential and supplementary health panels, and OFA certified for eyes, patellas, hips, and heart.
Patriot's Day Doodles puppies come dewormed, have up-to-date vaccinations, and a two-year genetic health guarantee. You can buy a puppy from this breeder for $2800, including a non-refundable deposit of $300.
The price of each puppy includes microchipping, a collar, a sample of puppy dog food, a leash, and a Patriot's Day blanket. Moreover, Guardian dog opportunities may be availed if you live within one hour of the breeder's facility.
At Patriot's Day Doodles, special discounts are offered to returning families, military families, and those looking for a Labradoodle to be used as a therapy dog.
Labradoodle Breeder Information:
2. Brightstar Labradoodles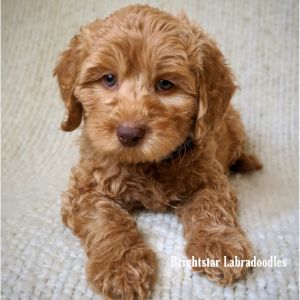 Brightstar Labradoodles (BL) is one of the few highly-rated Labradoodle breeders in the country. Although they are located in Florida, they successfully ship their puppies across the country, including Illinois.
Their reputation is mainly because of Debby's efforts, who is the main breeder and a dog enthusiast. All dogs are raised at Debby's home.
She is a full-time breeder who ensures that the puppies are given individual attention. The attention to detail and personalized care for each puppy is why BL's puppies turn out to be healthy, active, playful, and intelligent.
You can get a Labradoodle puppy from BL at a competitive price of $2500, including a $300 submission as an advance for reservation. This price also covers the first set of vaccination shots, microchipping, deworming, a toy, a collar and leash, a metal comb, a blanket, and a sample of puppy food.
If you want your puppy shipped, you will have to pay extra. The cost varies according to your location and shipping method, so contact the breeder to get the details. You can also expect post-purchase support from Debby, who is known for her responsible attitude.
Labradoodle Breeder Information:
3. Bull Valley Australian Labradoodles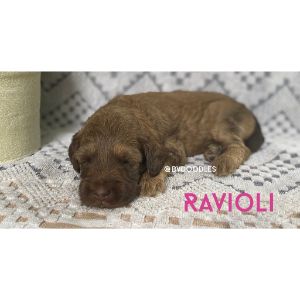 Bull Valley Australian Labradoodles (BVAL) is a professional dog breeder located in Woodstock, Illinois. They specialize in raising top-quality Australian Labradoodles.
Located at a 50-minute drive from Chicago on a five-acre land, you will find a lively home where five children provide boundless love and care to every Labradoodle puppy raised. They have been raising healthy Labradoodles for over a decade now.
BVAL is part of the Australian Labradoodle Association of America (AALA) as Silver Paw Breeders and is a member of the Worldwide Australian Labradoodle Association (WALA). Each Labradoodle puppy at BVL costs $2900 plus sales tax. You must submit an amount of $700 in advance to reserve a puppy. This amount will be deducted from your total payable amount.
BVAL provides a 2-year guarantee for all of its puppies and ships Labradoodle puppies throughout the United States. Its experience, professional associations, health guarantee, and pedigree information make it one of the best breeders for Labradoodle puppies for sale in Illinois.
Labradoodle Breeder Information:
4. Rosewood Australian Labradoodles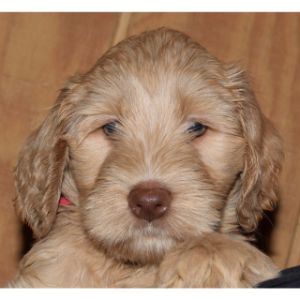 Rosewood Australian Labradoodles is the next reliable breeder on our list of the 5 best Labradoodle breeders in Illinois. They have been raising active and playful Labradoodles for many years, making them one of the pioneering dog breeders in the area.
Being a part of the Australian Labradoodle Association of America (ALAA), Rosewood Australian Labradoodles take complete responsibility for their puppies. Their dogs tend to be much more active than some other breeders.
Moreover, the dogs raised at Rosewood Australian Labradoodles get a great chance to socialize. This is the reason behind their playfulness, smartness, and agility.
Unfortunately, they are planning to quit dog breeding. But until now, you can still find some good adult Labradoodles with them.
Labradoodle Breeder Information:
How To Choose The Best Labradoodle Breeders In Illinois?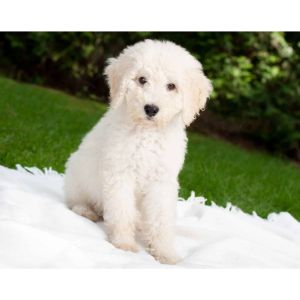 Obviously, when it is about selecting the best breeder, you would like to choose the best amongst the best. But what are the factors that make a breeder better than the other?
Reading through this section is important because your next puppy should come from a breeder with all the key aspects covered and all the boxes ticked. So, this section is worth a thorough read.
Is the breeder knowledgeable about the breed?
The breeder's knowledge about Labradoodles matters a lot. Look at their website; is there enough information about the breed or just ordinary plagiarized content?
For example, Brightstar Labradoodles has an FAQ section that addresses all questions new parents may have about the breed. Similarly, Bull Valley Australian Labradoodles has a lengthy resource section that addresses puppy preparation, supplies, and socialization in the early days.
To crosscheck, have a conversation with the breeder. Do they seem knowledgeable enough about Labradoodles? Ask whatever you wish to ask. If they satisfy you with their answers, then choosing a puppy from them will be a good choice.
Are their puppies sold with a pedigree?
Pedigree is a must-have for all dogs, including Australian Labradoodles. If the breeder says, "Labradoodles are a cross-breed, so they don't have a pedigree," don't trust them! All dogs have a pedigree, i.e., the record of descent, and the Labradoodles should have it too.
Does the breeder provide a guarantee?
Guarantee is an essential aspect of the puppy adoption process. It shows how confident the breeder is about their dog's health.
Although guarantees are not absolute, they do assuage some fears. However, if a breeder doesn't provide the guarantee at all, it also doesn't mean that its puppies are not worth buying. It again depends more on other factors, e.g., reliability and reputation of the breeder.
Does the breeder breed full-time?
Would you expect a professional to perform a great job at your office if he is also engaged remotely with other companies? A big NO, right? The same is the case with dog breeding.
Breeders raising dogs part-time fail to provide the standard of care and attention needed to ensure amicable look-after of the puppies. Whereas those families and professionals raising dogs full-time tend to be more knowledgeable and responsible towards dog breeding practices and all related chores.
Will your puppy be spayed/neutered?
Spaying and neutering are amongst the basics when it comes to buying a family pet. Therefore, we would advise you to avoid the breeder not providing a spay/neuter contract.
When choosing the right breeder for you, you need to closely look into minute details and see which breeder aligns more with your requirements and needs. This is how you can choose the most appropriate breeder for your Labradoodle adoption.
Conclusion For Best Labradoodles Breeders In Illinois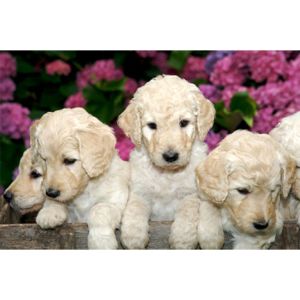 There are so many Labradoodle breeders in Illinois, but not all are the same. It doesn't also mean that those that are good are flawless. All enjoy an edge over one another in different ways.
Therefore, we recommend you compare all aspects and then pick a breeder that addresses your needs. However, before purchasing, ensure you are ready to have a Labradoodle puppy in your home.
You will also like: