Cockapoos, also known as Cockerdoodles or Spoodles, are designer dogs bred from a Poodle and a Cocker Spaniel. They were first bred in the United States by designer dog breeders aiming to produce healthy companion dogs. Cockapoos are small, adorable dogs with amazing personalities, and they make excellent family pets and companions. So, come along for our list of the best Cockapoo breeders in Delaware!
Other articles you may like: What Happens if You Breed a Dog Without Breeding Rights? (2023) and Can Animals Breed With Siblings? (2023)
Cockapoo Puppies In Delaware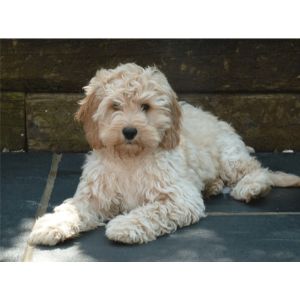 Since they make a great addition to families, their demand has surged significantly. Buying a new Cockapoo puppy is a fun and exciting experience. However, you have to be careful when choosing a breeder, as the best puppies are only from reputable breeders with stringent breeding standards.
The true Cockapoo was bred with the goal of a hypoallergenic, healthy dog with a good temperament, and only the best breeders still produce puppies with such traits. The best breeders know that the dog's temperament and health are more important than appearance, which is why they assess and health-test their dogs before breeding.
However, spotting these reliable breeders is not easy, as there are tons of them out there. After careful consideration and extensive research, we have curated a list of the best Cockapoo breeders in Delaware. Keep reading to see our top picks.
Check out for more: Best Cockapoo Breeders In Florida and Best Cockapoo Breeders In Connecticut
1. The Happy Woofer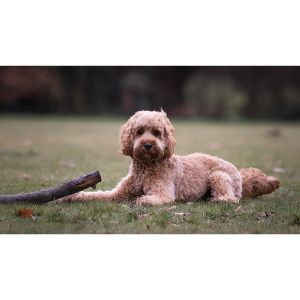 The Happy Woofer has constantly come to the rescue of many designer dog buyers in Delaware. They are one of the most reputable and trusted breeders in the state. Mike and Dianne, the owners of this esteemed breeding program, have won the hearts of many dog lovers in the state with the quality of puppies they produce.
They both have over 60 years of experience breeding and raising various dog breeds. Whether you want a purebred or designer dog, this breeder has got you covered. With over six decades of experience, Mike and Dianne have amassed a lot of knowledge about various dog breeds.
The family runs a very large farm, so they produce and raise various dogs, including Cockapoos, Sheepadoodles, Cavapoos, Bernedoodles, Poodles, etc. They have a 25-acre farm with more than enough for the dogs, puppies, and other animals.
BBesidesdogs, this family raises other animals, including horses, chickens, goats, kitties, alpaca, donkeys, ponies, potbellied pigs, and Macaw. Despite having many dogs and animals to care for, Mike and Dianne still produce the healthiest and happiest puppies in the state. People travel from neighboring states to patronize them because of their dedication to their animals and customers.
Mike and Dianne do not add any dog to their breeding program without proper health checks. All their breeding dogs undergo complete vet checks for various genetic defects and hereditary health conditions. They believe there is no magic involved in breeding healthy puppies; every single aspect of the process has to be worked out.
Hence, they select only the healthiest, happiest, and most good-tempered dogs for breeding. In addition, they adhere to AKC and CKC breeding standards, while upholding state and federal regulations. The Happy Woofer has never been found wanting for breaking regulations or adopting dubious breeding methods.
They work with a dog-loving team who takes care of the various breeding processes and socialization of the puppies. Among the team are caregivers, professional vets, nannies, etc. Mike and Dianne have many children and grandchildren who contribute to the growth and success of the breeding program.
In addition, they have a very clean and healthy environment for raising their puppies, dogs, and other animals. All their pets are boarded in a fully heated and air-conditioned facility. They also have outdoor/indoor access and a large playground for playtime. Potential customers can also visit the farm to see the puppies and the environment they are bred.
Cockapoo Breeder Information:
2. Stasia's CutiePoos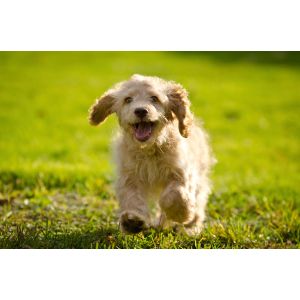 Home-raised puppies have proven to be well-socialized, healthier, and happier than those raised in kennels. The best breeders always raise their puppies in their homes providing them with all the love, attention, and care they deserve. Stasias's CutiePoos is a highly respected breeding program owned by Laura. Laura has been breeding and raising Cockapoos with her family for over seven years.
They reside on a 90+ acre farm in New Jersey, in a serene and calm environment suitable for raising dogs. The farm is located close to the Delaware Water Gap and west of New York City. You can embark on a fun road trip down to her farm or have your puppy shipped to you in Delaware.
Laura also lives with some of her breeding dogs while others are loved and pampered in their guardian homes. Even after retirement, she loves and cares for her dogs, ensuring they ensure their senior life without any complications.
She raises all her puppies in her home, entrusting only a few to guardian homes (an extension of her family). The puppies are given much affection and love from the day they are born. Laura uses the Puppy Culture program for all her puppies.
Stasia's CutiePoos aims to spread joy to other families by raising happy, beautiful, and hypoallergenic puppies. The family is also good at creating and maintaining good relationships with their buyers.
Even years after acquiring a puppy from them, you call to seek help or ask questions regarding your furkid. Laura works with the traditional "waitlist" for orders, and her puppies are sold on a first-come, first-serve basis.
She does not entertain visitors until the puppies are ready to go home. However, she sends lots of videos and pictures to her buyers to keep them updated on the growth and development of their babies. Laura is careful about who goes home with her puppies. After filling out the online questionnaire, she will schedule a phone interview to get to know you better.
She gallows her buyers to ask any questions they might have about this breed, her breeding practices, and how best to care for their new babies. You can only proceed to make the initial deposit of $250 (to add your name to the waiting list) after you both agree that her puppy would be a good fit for you.
Cockapoo Breeder Information:
3. Cooper Family Cockapoos
Cooper Family Cockapoos is a well-respected family breeding program recently passed down to Lily. Lily has carried on the family tradition of producing well-socialized, healthy, genetically sound Cockapoo puppies for other families.
She pays close attention to the natural traits of these dogs, nurturing and raising them to be great additions to their new families. Her puppies are energetic, active, and good with kids. They are also very cuddly but not clingy, thanks to Lily's unique puppy training skills.
One unique thing about this breeder is that she likes meeting her potential buyers before finalizing the deal. She would like to meet you and set up a puppy play date so you can see and spend some time with your new baby. Before leaving her care, the pups receive their first shots of vaccines and four rounds of dewormers.
Lily is also good at socializing with her puppies. She socializes them with kids, other dogs, cats, chickens, ponies, and other animals. All the puppies are raised in her home, not a kennel. They start their life in a whelping box and later move to a unique setup where she crate trains them.
At seven weeks, she teaches them how to use the doggy door, early leash/obedience training, and behavioral training. By eight weeks, they are ready and well-equipped to join their new families.
Cockapoo Breeder Information:
4. Autumn View Farm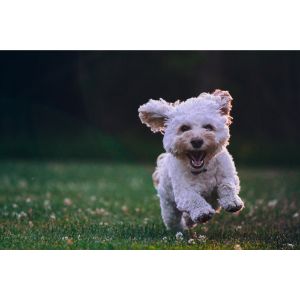 Concluding our list of the best Cockapoo breeders in Delaware, Autumn View Farm is a dream come through for Stanley and Sandra Burdette – the owners of the breeding program. They have had a strong passion for raising dogs from their childhood and decided to pursue their passion after getting married. The couple has been breeding and raising Poodles, Cockapoos, and Doberman Pinschers for over 20 years.
They have a large farm where they raise various dog breeds and other animals, including Boer goats. Stanley and Sandra are known for their high-standard breeding practices, as they spare no expense or cut corners in the breeding program. They only breed health-tested dogs from champion bloodlines and with outstanding temperaments.
All their puppies come with a hand-written health guarantee to protect against genetically hereditary defects. Their puppies also get:
A complete physical from a licensed vet
First shots of immunization
Four rounds of puppy dewormer
The Burdette family breeds their dogs for quality, temperament, and health. All their puppies are family-raised, well-socialized, and semi-trained. Their puppies undergo various training, including potty, obedience, field, and crate training.
Cockapoo Breeder Information:
Conclusion For Best Cockapoo Breeders In Delaware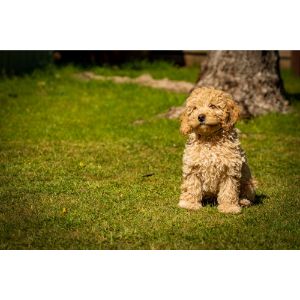 While it is easy to find a Cockapoo breeder or seller, choosing a good and responsible one is not. It is worth noting that Cockapoos make great pets regardless of where you buy them.
However, you can save yourself a lot of health complications shortly if you get yours from a reputable and responsible breeder. Get your puppy from only breeders that prioritize the health of their dogs/puppies and provide a health guarantee.
You will also like: