If you need a guide dog or therapy dog, the Goldendoodle is your savior. This breed makes excellent service dogs with a Poodle's intelligence and a Golden Retriever's obedience. Whoever meets a Goldendoodle loves the Goldendoodle! These dogs are quick to approach a complete stranger, which is why we have a list of the best Goldendoodle breeders in New Hampshire for you.
Other articles you may like: 4 Best Sheepadoodle Breeders In New Hampshire! and 4 Best Aussiedoodle Breeders In New Hampshire!
Goldendoodle Puppies In New Hampshire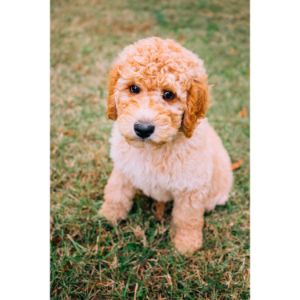 Although this crossbreed is quite popular, it requires a lot of maintenance. There are various kinds of Goldendoodle breeders in New Hampshire. Don't try to scrimp and compromise on the health of a dog. You must avoid puppy mills and backyard breeders if you want a healthy and happy paw-friend. Beware of such breeders, or you may require to visit the vet every week.
Fortunately, there are a handful of reputable Goldendoodle breeders in the state, and we will review them closely in this article. Our top recommendations will not only help you secure a healthy puppy but also save you many research hours and effort. Here are the best places to buy Goldendoodle puppies in New Hampshire.
1. New Hampshire Goldendoodles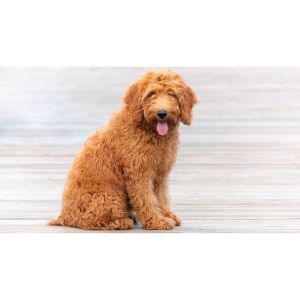 NH Goldendoodles is a multi-generational Goldendoodle breeder. NHG is a family-owned breeding program specializing in producing F1 (a Poodle and Golden Retriever) and F1B (a Poodle and Goldendoodle) puppies. F1b Goldendoodles are the most sought-after because of their non-shedding hypoallergenic characteristics.
For over two decades, this family has never disappointed or reduced its breeding standards. Years of hard work, research, and experience have taught them the secrets of raising sociable, healthy, and happy puppies with exceptional temperaments.
NHG does not subcontract any of its breeding aspects except the duties of the vet. They handle the entire breeding process, including the training and socialization of the puppies.
Because of the love and close bond, they have with their puppies, none of them are released to puppy mills and brokers. Only dog-loving families and individuals that can care for and provide for these pups are allowed to make a purchase.
This family breeder takes its pups and dogs as family pets. Approved customers are allowed to visit and spend some time with puppies in the breeder's home in Hopkinton, NH. However, they only allow visits after the pups receive their first shots.
This breeder has a unique approach to selling its puppies. There is high demand for their puppies, so they do not use the "waiting list" approach. They update their website regularly and keep customers informed about available puppies. You can only make an initial deposit after choosing your puppy in person.
In-person puppy selection is allowed when the pups are six weeks old. In addition, NHG does not hide anything regarding its breeding and raising process. They always post videos and pictures of the puppies on their Facebook page for you to see how they are raised.
Goldendoodle Breeder Information:
2. Bittersweet Goldendoodles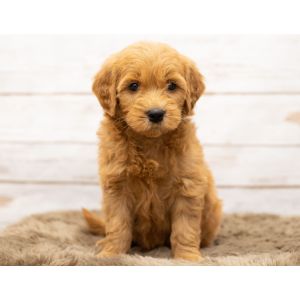 Are you looking for the best Goldendoodle puppies in New Hampshire with excellent temperament and health? Look no further, as Bittersweet Goldendoodles is one of the top breeders you can trust.
Bittersweet focuses on raising friendly, easy-to-train, and well-tempered puppies. Bittersweet is a husband (Sonny) and wife (Pat) team, and they both have a passion for raising premium quality puppies.
Their 100-acre farm is in the rolling hills of central-western NH in Newport. With such a spacious farm, this couple has room for other animals, including Angus beef cattle and Haflinger horses.
The dogs and puppies live indoors with the breeder, not in a cage or kennel. Bittersweet has been breeding and raising beautiful and well-adjusted Goldendoodles for almost two decades. Sonny and Pat do their best to produce and raise well-socialized, perfectly healthy puppies for companions, family pets, and service dogs.
To ensure the puppies are free from congenital health conditions, the breeder genetically tests their parent dogs. Sonny and Pat tested the dogs for more than 155 health conditions associated with canines in order to get the healthiest puppies possible.
Also, Bittersweet produces two generations of Goldendoodles – F1 and F1B, ensuring there is a puppy for everyone. With almost two decades dedicated to this breed, Sonny and Pat have learned much about Goldendoodles from research and hands-on experience.
Bittersweet holds itself to a high standard, so they hold its adoptive families to the same standard. They do not release their puppies to everyone who applies because they want them to be in homes where they will receive a lot of love, care, and attention. You have to pass through a screening process before getting approved to secure a puppy.
All their parent dogs are from good breeding lines in the United States. They consider the appearance and temperament of the dogs before adding them to the breeding program. Aside from being well-tempered and exceptionally beautiful, the puppies undergo several health tests to ensure the pups have a lower incidence of health issues.
Sonny and Pat also work on the socialization skills of their puppies from birth so they would learn a lot before going to their forever homes.
Goldendoodle Breeder Information:
3. Goldendoodle East Coast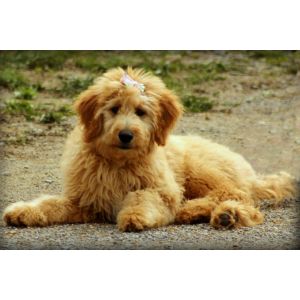 Goldendoodle East Coast is one of the most experienced multigenerational Goldendoodle breeders in NH. This breeder's love for dogs started in the Mid-70s when they bought their first dog – a German shorthaired pointer.
The breeder was into obedience training for dogs at Fort Devens for several years before venturing into breeding. They acquired and raised other dog breeds before their search for an allergy-friendly, and the non-shedding dog led them to the Goldendoodle.
This breed's loyalty, friendliness, intelligence, and temperament are what attracted this family to it. Today, they are a professional breeder, producing Medium and Miniature Goldendoodles.
GEC produces a few litters yearly to create more room for the puppies to grow, learn, and socialize. The limited litter also allows them to give more attention to each litter and individual puppies.
Their grandchildren play a key role in the socialization of the puppies. The kids play and interact with the puppies daily, helping them learn new tricks and create a human bond.
The couple shares more than 55 years of combined experience, and they have learned a lot together over the decades. Producing beautiful and well-tempered puppies is now a breeze, as they know how to select the sires and dams for the job.
However, their selection process goes beyond physical looks, as they conduct several health tests to ensure the dogs are perfectly healthy. You will greatly benefit from this couple's years of experience, as they will teach you everything you need to know while raising Goldendoodles.
They help and guide all their customers even after the sale, ensuring the puppies are well-raised and trained. Raising a puppy is hard work and requires true commitment. This breeder releases its puppies to only families who are ready and committed to caring for the puppies and providing them the life they deserve.
The couple sends their puppies home with a two-year health guarantee against congenital health issues – a guarantee every pet parent needs when buying a new pup.
Goldendoodle Breeder Information:
4. SS Goldendoodles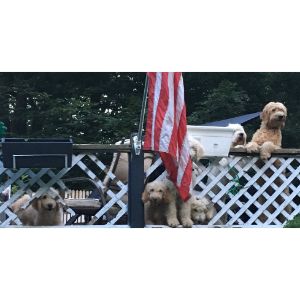 If you are looking for English & American Goldendoodles, SS Goldendoodles is one of the best breeders to consider. SS Goldendoodles are located in Massachusetts, and it specializes in breeding Mini, Medium, and Standard Goldendoodle puppies.
You can also rely on them for multi-generations of puppies, including F1, F1b, and F1bb. Eight weeks is the mature period for this breeder's puppies. Securing a puppy from this breeder is easy, thanks to their updated website and multiple deposition options.
Bred from beautiful sires and dams, the puppies from this breeder boast of a stunning appearance and exceptional temperaments. Puppies are matched to their new families based on the best personality match.
So the breeder usually gets to know its customers and what they want before choosing a puppy for them. They spend quality time with the puppies studying and nurturing their traits.
SS Goldendoodles believe that most puppies end up in shelters and rescue homes because they are picked without knowing their personality and needs. Hence, they aim to eradicate or significantly reduce such acts.
SS Goldendoodle conducts two DNA tests for its parent dogs. A copy of your puppy's sire and dam will be handed over. They have nothing to hide and are willing to share how they bred and raised your puppy. The non-refundable deposit is $500, and you can pay via Cash App, Bankers CK, or Venmo.
Goldendoodle Breeder Information:
Conclusion For Best Goldendoodle Breeders In New Hampshire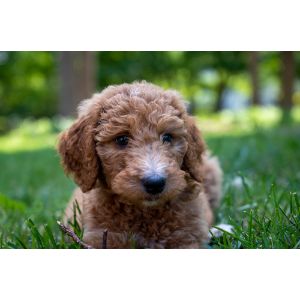 These hypoallergenic, soft, and cuddly furry babies are a probable match for any family. But these traits can only be maintained by a good breeder. Therefore, you might want to consider getting your puppy from the best Goldendoodle breeders in New Hampshire. You will know a good breeder from its experience, customer feedback, and other characteristics.
Such as showing all the paperwork, insisting on visiting the pup's future home, opening up about potential health issues, asking many questions about you and your home, not being in a hurry to send off the pup, providing you with references, and works with just one or two breeds.
We hope you find this article helpful, and good luck whit finding the perfect pup for you.
You will also like: