Bernedoodles are a product of two European breeds, but they were crossbred intentionally for the first time in Canada. Swissridge Kennels' Sherry Rupke was the mastermind behind this breed; she was the first to cross the Bernese Mountain Dog and the Poodle. This brings us to the question, what are the best Bernedoodle breeders in Delaware?
Sherry loved the Bernese breed, but they have a short lifespan compared to other breeds. So, she crossed the Bernese and Poodle breeds to produce a healthy and low-shedding dog with a better lifespan.
Other articles you may like: 4 Best Labradoodle Breeders In Delaware! (2023) and 4 Best Cockapoo Breeders In Delaware! (2023)
Bernedoodle Puppies In Delaware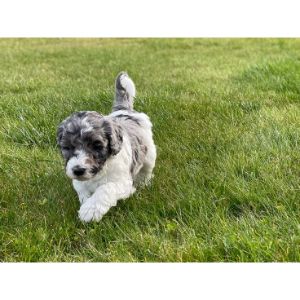 The Bernedoodle is currently one of the most popular designer dog breeds, both in Canada and in the United States. The love and demand for this breed in Delaware have surged significantly in recent years.
If you have decided to have a Bernedoodle puppy in your home, you have made a wise choice, as these dogs make excellent family pets and companions. When buying any dog breed for the first time, one of the most crucial steps towards getting your new baby is choosing a reputable breeder.
In this article, we will list the most reputable Bernedoodle breeders in Delaware to enable you to find your new fur kid without any hassle. We carefully selected these breeders based on their reputation, experience, and breeding standards. Keep reading to see our picks:
1. SoDel Doodles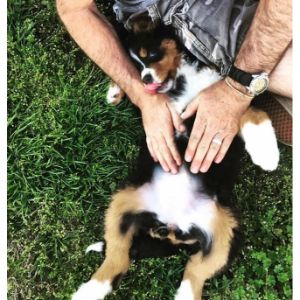 SoDel Doodles is one of the most Poodle-mix breeders in Delaware. They started breeding puppies in 2015, and they have amassed a lot of experience and knowledge during this great journey. SoDel is owned and managed by the Rae family.
They live on a farm close to the ocean with their dogs. The Rae family is passionate about what they do. Handing a family their new best friend also gives them joy and fulfilment.
In addition to providing families with their new best friends, this family loves making new friends. They see all their customers as extended families and love keeping in touch. To become a part of this great family, all you have to do is purchase one of their puppies. The first step is filling out the online application form.
After which, they will contact you to know more about you and your family, why you need the puppy, and how prepared you are to care for the pup. This is also an avenue for you to ask them questions about their breeding program, processes involved, the sires and dams, ask for references, etc. After that, you will proceed to pay the initial deposit and wait until your puppy is ready to go home.
The Rae family currently breeds and raises Goldendoodles, Bernedoodles, Labradoodles, and Standard Poodles. One thing that has separated this breeder from others in the state is the stringent health testing they conduct on their breeding dogs.
The family believes the health testing of breeding dogs is imperative. They currently use Paw Prints Genetics, Embark, and Optimal Selection for their testing. All breeding dogs are tested for joints, hips, eyes, and heart. Their professional vet examines each dog before breeding.
In addition to passing the hip and joint testing, this breeder takes other preventative measures to reduce the risk of joint issues in their dogs. They engage the dogs in age-appropriate exercise and body conditions to help manage the risk of joint health. All puppies come with a two-year health guarantee against testable, debilitating genetic defects.
SoDel guarantees the puppies are in good health have had appropriate deworming, and are up-to-date on immunization at the time the buyer takes possession. Buyers are required to take their puppy to a licensed vet within the first three business days of receiving the pup to confirm its health.
Bernedoodle Breeder Information:
2. The Happy Woofer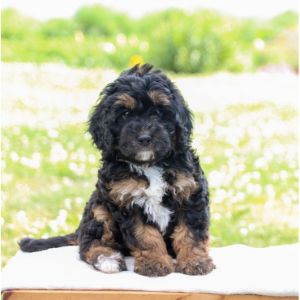 Mike and Diana Sponaugle are the founders and owners of The Happy Woofer. They manage the farm with their children and grandchildren. Diana has been breeding dogs for almost five decades. She has a lot of experience in the field and has used her experience/knowledge to the breeding program to a great height.
With her experience in dogs, The Happy Woofer has been able to specially choose each and every one of their sires and dams for their breed characteristics and individual personalities. The family is proud of not only the quality of puppies they produce but also the state-of-the-art breeding facility they have for their dogs.
They treat all their puppies and dogs as family pets, giving them all the love, care, and attention they deserve. They also know the name, likes, and dislikes of each puppy on the farm, and they use this information to match them to suitable families. The Happy Woofer is a pretty large breeding program with room for a wide variety of breeds.
In addition to raising Bernedoodles, this breeder raises other purebred and crossbreed dogs. Mike and Diana are committed to providing families with puppies of the highest standards that they can enjoy for a long time.
Another thing we love about this breeding program is its customer service. Despite being very large and having many animals to care for, they always find time to respond to emails and phone calls.
They are always open to questions, so you can ask questions about the breeding program, facility, dogs, upcoming litters, etc. The Happy Woofer also provides lifetime support to ensure its customers do not have a hard time raising their puppies.
The family is highly knowledgeable and well-experienced in raising puppies and training them to be loving family companions. All the puppies and dogs are free to play and roam around the 25-acre farm. None are in a cage or kennel. Besides dogs, this family raises chickens, goats, horses, kitties, potbellied pigs, Macaw, ponies, alpaca, and donkeys.
Bernedoodle Breeder Information:
3. Bernedoodles of Love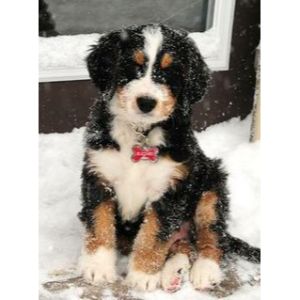 Next up, we have Bernedoodles of Love, also known as Goldendoodles of Love. Bernedoodle of Love is a family breeder with a lot of experience in breeding and raising puppies. The family is located in New Holland, PA, and they have been raising puppies for almost three decades.
One key factor that sets this breeder aside is its top-notch Puppy Care program. They are at the top of the game when it comes to caring for puppies. Because they are a small breeder, they produce only limited litter yearly. The idea is to produce as little as they can give all their love and attention.
The family does not believe in having too many puppies that they cannot care for just to make more profit. They give individual attention to each puppy, providing them with a well-socialized start to life.
The breeder's goal is to provide its buyers with a great start in the ownership of a lifelong companion and friend. In addition to giving them all the love and attention they deserve, this breeder ensures the puppies are in perfect health before releasing them to their new families.
All puppies are vet-checked and cleared of genetic defects. The secret to this breeder's healthy puppies is their sires and dams. They have three super healthy dams with outstanding temperaments. All the dogs are health-tested for various congenital health issues. Each puppy comes with:
A vet health certificate
Puppy purchase agreement
The first round of shots and worming
A two-year health guarantee
The family also focuses on the socialization of the puppies, ensuring they are good with kids, adults, and other pets before releasing them to their new owners. Your new baby will also come potty and crate-trained.
Bernedoodle Breeder Information:
4. Country Haven Puppies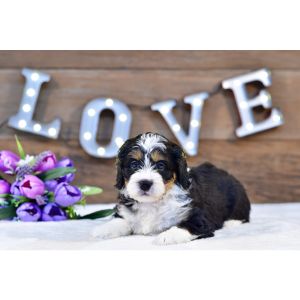 If you reside in the north of Delaware, Country Haven Puppies is one of the best Bernedoodle breeders in Delaware. Bella Bernedoodles is located in the beautiful countryside of Myerstown, Pennsylvania. They are a small breeder that puts a lot of effort and time into producing and raising healthy, happy, and well-socialized puppies.
CHP puts emphasis on quality over quantity. They produce only a few litters that their breeding program can accommodate. Their puppies are very comfortable and are well taken care of. Each puppy enjoys individual playtime, attention, and socialization.
The goal of this breeder is to ensure all its puppies fit into their new families as ideal companions. They invest a lot of hours into the puppies; you can see the testimonies of the amazing results on their review page. In addition to producing healthy, beautiful, and happy puppies, Country Haven Puppies ensures the pups have excellent personalities as well.
Bernedoodle Breeder Information:
Conclusion For Best Bernedoodle Breeders In Delaware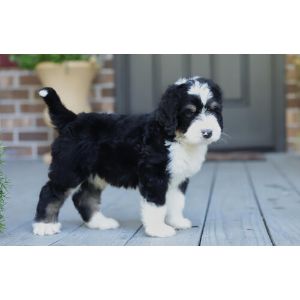 Finding a Bernedoodle breeder is not difficult, as a simple search on Google will leave you with dozens of options from which to choose. However, what is difficult is separating the wheat from the chaff.
Finding a reputable breeder is as important as deciding the dog breed you want. That is why we have created a list of the most reputable and responsible Bernedoodle breeders in Delaware, so you can choose the one closest to you.
You will also like: