Labradoodles are the second most popular designer cross-breed dogs. The popularity of this breed has surged significantly in recent years. Many dog lovers want to own a Labradoodle because of its beauty, amazing traits, and friendly temperament.
They make great family pets and companions, and you can find them in many homes in Delaware. If you are on the quest to add this loving breed to your home, we strongly suggest you purchase from a reputable breeder.
Other articles you would like: 4 Best Cockapoo Breeders In Delaware! (2023) and Common Animal Breeding Terminology! (2023)
Labradoodle Puppies In Delaware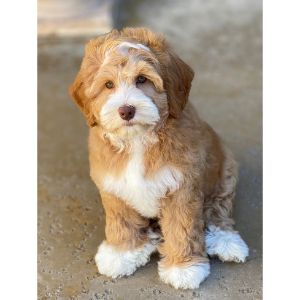 When buying a Labradoodle puppy, there are several vital things to consider. One of the most important things to consider is the breeder's passion and love for their Lab puppies. The best Labradoodles are those who see their dogs and puppies as more than an income source and are highly experienced and knowledgeable of the breed.
Another vital thing to verify is whether the breeder conducts health testing for its breeding dogs. Backyard breeders are reluctant to spend money to health test their breeding dogs to ensure they are 100 percent healthy.
However, many potential dog owners do not know how to verify these facts and other vital things to consider. If you are in that category, we are here to help, as we will review and list the best Labradoodle breeders in Delaware to make your puppy-buying experience as seamless and smooth as possible. Keep reading to see our top picks.
1. The Happy Woofer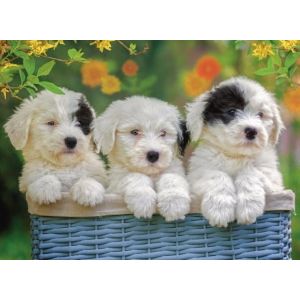 The Happy Woofer is one of the largest breeders in Delaware and the United States at large. If you are looking for a Labradoodle breeder passionate about their dogs and puppies, look no further. The Happy Woofer is the home of many purebred and designer dogs, including Labradoodles, Cavapoos, Cockapoos, Bernedoodles, etc.
Mike and Diane Sponaugle are the owners of this breeding program, and they run it with their kids and grandkids. They have been in the pet industry their entire life. With more than 60 years of experience, this couple is the masters of their game.
They have the experience and knowledge to raise puppies suitable for any family. Thanks to their premium breeding standards, you can find puppies from this breeder in many states in the US. One thing that has helped them do this job properly is their love and passion for their dogs.
They never get tired of the entire process, regardless of the tedious amount of work it comes with. Their farm sits on 25 acres, providing the family and animals a lot of room to play and enjoy each other's company.
In addition to interacting and playing with each other daily, they also interact with other animals on the farm, including horses, chickens, goats, ponies, donkeys, alpacas, kitties, and potbellied pigs. Mike and Diane have one of the best breeding environments in the state. Their home/breeding environment is super clean, healthy, and comfortable.
The place is properly established for the enjoyment of their puppies and dogs. Unlike other breeders that claim to have a clean and healthy environment without allowing you to see it, The Happy Woofer is open to potential and existing customers. You can visit the environment to see where your puppy is being raised.
Browsing through their testimonials page, we were impressed with the number of happy and satisfied customers they have. The testimonials alone will give you the confidence you need to proceed with your purchase plan. All the puppies are boarded in a fully air-conditioned and heated facility, ensuring they are comfortable regardless of the season.
Labradoodle Breeder Information:
2. Blackbird Labradoodles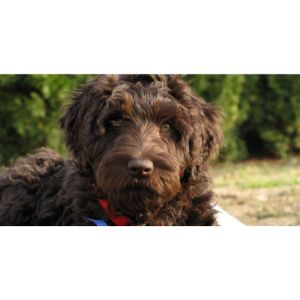 Blackbird Labradoodles tags itself as an authentic breeder of the true Australian Labradoodle. The Labradoodle is their only focus, so they dedicate all their time and attention to the breed. They are a small in-home breeder with almost two decades of experience breeding and raising Lab puppies.
Being a small in-home breeder, Blackbird produces limited puppies yearly. Their puppies enjoy a lot of attention and care because of the few litters they produce. They do not update their website regularly, so you have to call or email them for information on available puppies or upcoming litter.
The family lives in central Delaware, in the Mid-Atlantic region. They love animals and lead an active outdoor life. Their love for this breed started after conducting thorough research for another family dog.
Since they already have three cats living with them, they loved the idea of having a dog with a low to non-shedding coat. The couple (Louanne and Bruce) are retired, so they have all the time to raise and train these puppies.
They did deep research when looking for a foundation dog. Their goal was to breed only a few super healthy and happy puppies. After a thorough search, they found Lizzy. Lizzy was their first breeding female, and her pedigree goes back to the lines of the founders in Australia.
They conducted all necessary health tests, and she passed with flying colors, and that's how this great journey started. Today, Blackbird is the proud breeder of some of the healthiest and happiest Labradoodles in Delaware and other neighboring states.
Blackbird is committed to producing beautiful, healthy Lab puppies with exceptional temperaments. They aim to preserve the Australian Labradoodle for its original purpose – a non-shedding, allergy-friendly companion and therapy dog. They pledged to always use the highest standard of ethics and sound breeding practices to produce and raise their puppies.
Labradoodle Breeder Information:
3. Wickersham Farm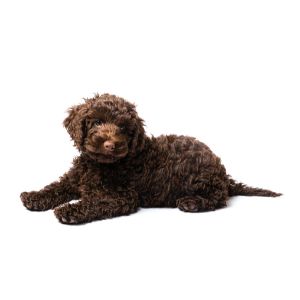 We took our search a little over the border to Pennsylvania. Wickersham Farm is a reputable Doodle breeder in Kennett Square, PA. They specialize in breeding authentic multi-generational Australian Labradoodles.
All their puppies are procured and bred from carefully selected original, and imported bloodlines. Their assortment of high-quality puppies is selected basically for coat consistency, temperament, service/therapy potential, and excellent health. Wickersham Farm is not profit-driven, as they are not in business for the money.
This family started breeding Australian Labradoodles because of their amazing traits and the love they have for them. Before starting this breeding program, they spent about one year researching the breed. They studied the breed's origin, health, bloodlines, temperament, etc.
They also consulted many professional vets and breeders to know more about this breed before embarking on this journey. Wickersham bought their first two breeding girls as puppies. They raised, trained, and cared for the puppies until they were old enough to start producing babies.
The dogs grew to have different personalities; one was extremely intelligent and independent, while the other was emotional, soft, and cuddly. In addition, they ensured the dogs were perfectly healthy and of the right temperament to be moms and care for their babies. Even after passing all health tests as puppies, they were tested for genetic defects and other health conditions before breeding.
To make the puppy transition as easy and smooth as possible, this breeder starts crate training a few weeks after they are born. You can also opt to wait longer and have your puppy properly trained. However, you have to contact them directly with this special request.
They strongly recommend picking up your puppy in person so you can meet your pup's breeder and ask any questions you might have. However, they can deliver your puppy to you at your request (additional charges apply). All puppies from this breed are:
Vet-checked with the clean health bill
Vaccinated and dewormed
Come with a two-year health guarantee
Microchipped
Lifetime support from Wickersham Farm
Labradoodle Breeder Information:
4. Delaware Doodles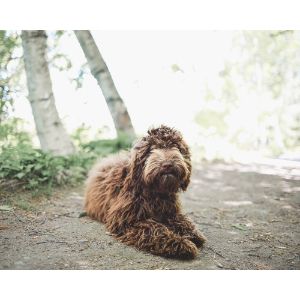 Concluding our list of the best Delaware Doodles is a small in-home breeding program owned by Tammy. Tammy is well-experienced in breeding and raising Australian Labradoodles. He lives with his dogs and puppies in southeastern Delaware, near Fenwick Island.
Tammy has been breeding puppies since 2003, when his first Lab pet was diagnosed with severe Hip Dysplasia. He tried to contact the breeder he bought the dog from, but she had vanished.
He started this breeding program because he did not want anyone to go through what he went through. Since he lost his first Labradoodle due to health issues, he made health the top priority in his breeding program. All his dogs are health tested for different conditions, including hip dysplasia/elbow, heart, CERF, and vWB. All puppies come with:
A two-year health guarantee
Vet checks
The first set of shots and worming
Health records
Puppy food
Three-generation pedigree of both parents
CKC registered app
Toy with mom and siblings' scent
All puppies are born and raised in his home with loving care. He holds, raises, and trains the puppies until eight weeks before releasing them to their respective owners.
Labradoodle Breeder Information:
Conclusion For Best Labradoodle Breeders In Delaware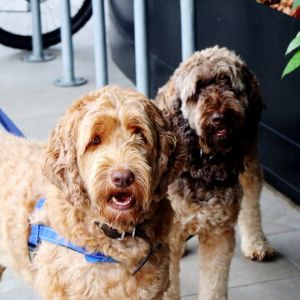 Labradoodles are known for their excellent temperament and wonderful confirmation. They are good with kids, making them excellent family companions. However, like other dog breeds, Labradoodles can inherit some health conditions from their parents when not bred properly.
To avoid buying a puppy with congenital defects, we recommend you patronize only the best Labradoodle breeders in Delaware. They conduct thorough health tests to ensure their breeding dogs are free of genetically hereditary health conditions.
You will also like: