Are you searching for Cavapoo breeders in Illinois? You're in the right place.
Also known as a Cavoodle, a Cavapoo is a cross between a Cavalier Kings Charles Spaniel and a Poodle. It has won the hearts of Illinoisans, and everyone is drawn to its affectionate nature and playfulness. The best thing about the breed is its low tendency to shed.
When you get a Cavapoo, it will dedicate its life to you. There is nothing it enjoys more than playing with animals and kids. So, it is the best option for anyone looking for a family pet.
Other articles you would like: Best Sheltie Breeders In Illinois and Best Cavalier King Charles Spaniel Breeders in Illinois
Cavapoo Puppies In Illinois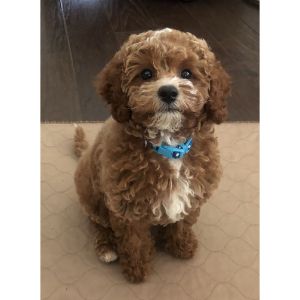 The breed cherishes human interaction. All it wants to do is spend time with you. A Cavoodle will follow you everywhere you go. You can take it to the mall or a nearby park, and as it is highly adaptable, it can adjust to just about every setting.
Dog lovers will appreciate that Cavoodles are happy in most environments as long as their food and exercise needs are met. To make sure that you get a fun Poodle, you must know about the best Cavapoo breeders in Illinois, as mentioned below.
Check out for more: Best Cavapoo Breeders In Florida and Best Cavapoo Breeders In Connecticut
1. Dream Catcher Hill Cavapoos Illinois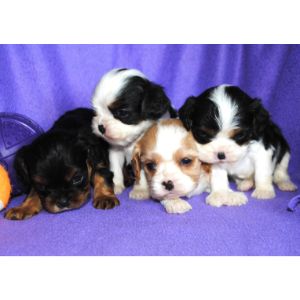 One of the best Cavapoo breeders in Illinois is Dream Catcher Hill Cavapoos, Illinois. Located on a huge farm, the breeder has several dog breeds, including Cavapoos. It is a reliable, family-run breeder that promises healthy and happy puppies.
The entire family looks after them to ensure that the Cavapoo pups are taken care of, so you can expect to bring home a healthy and well-socialized Cavoodle.
It is worth keeping in mind that the breeder provides various services to interested pet parents. A popular service offered includes pet boarding and sitting. All you have to do is reach out to Dream Catcher Hill Cavapoos, Illinois, if you require any pet service.
Each dog that is up for adoption is neutered and spayed once it is five to six months old. In addition to this, the puppies are also vaccinated and microchipped. In fact, you can even take advantage of their transportation service if you do not want to drive to Brighton.
Anyone interested in adopting a Cavapoo in Illinois needs to reach out to the breeder. The breeder will guide you with everything. Moreover, they encourage visitation. So, make sure to visit the farm before submitting your deposit. Finally, spend time with the puppies and their parents to determine their quality and temperament.
Cavapoo Breeder Information:
2. Creekside Puppy Adoptions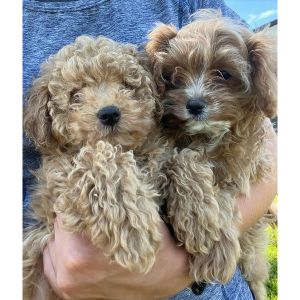 The next breeder offering Cavapoo puppies in Illinois is Creekside Puppy Adoptions. The family-run breeder raises the most adorable dogs in rural Illinois. Raising their puppies in the countryside ensures that each Cavoodle gets plenty of space to play and run around.
The breeder started in 2013 and has quickly grown within a short time. It has even established an extensive partnership program with several breeder families, and each family undergoes a vetting process to ensure that they are insured and licensed.
Cavapoo lovers are welcome to visit the breeder to meet with the pups and have all their questions answered. You can count on them to get your hands on the healthiest pup. The best thing about Creekside Puppy Adoptions is that they provide a two-year warranty.
When new Cavapoos are born, they are socialized and exposed to all types of sights and sounds. Humans have no trouble making friends as they are taken care of by humans since birth. The Cavoodles are microchipped once they are 5 weeks old.
Moreover, the breeder gets the puppies checked by a vet, after which they are vaccinated. You will have to deposit to reserve a dog. You can even facetime with the pup before making a final decision. The breeder even delivers puppies. Hence, you can opt for delivery instead of driving to Arcola.
Cavapoo Breeder Information:
3. Hillview Cavapoo Puppies Illinois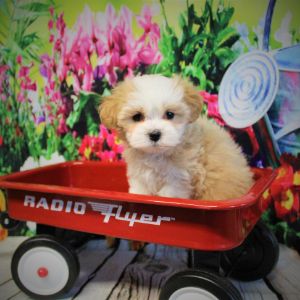 Hillview Cavapoo Puppies Illinois is a notable breeder that provides the best Cavapoo puppies for sale in Illinois. It has been breeding Cavapoos for a very long time. Anyone on the lookout for a multi-generational breeder will find it to be a great option.
With 60 years of experience raising Cavoodles and Shihpoos, you can rest assured knowing that the breeder will provide you with the best pup. You have the option to visit the Doodles and decide which one to get.
As there is a waiting list, you must reach out to Hillview Cavapoo Puppies to reserve a spot. Once you adopt a Cavapoo from the breeder, you will be updated about the latest litters. You will only need to make a non-refundable deposit to stay in the know. This deposit will go towards the final payment.
Since you might need to wait up to six months, you must start your application process early. The breeder is reputable and will put you at ease. Thus, you have nothing to worry about.
Cavapoo Breeder Information:
4. Golden Valley Cavapoo Puppies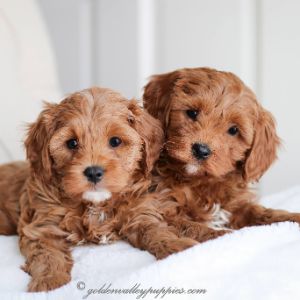 Golden Valley Cavapoo Puppies is known for its friendly and healthy Cavoodles. Although it is not situated in Illinois, you can easily drive to Oakville, Iowa, to get a beautiful Doodle for your family. The breeder does not compromise on quality and is committed to its work.
The breeder is your best option for those on the lookout for a first-generational hybrid pup. It offers beautiful Cavoodles that you will want to adopt. As the pup's parents are DNA tested for all genetic diseases, you have nothing to worry about.
The Cavapoo puppies are raised by the entire family, who focus on interaction. This is why the dog you choose would have an easy time socializing with you and your loved ones. The breeder offers standard and mini Cavoodles.
As Golden Valley Cavapoo Puppies is a small breeder, only a few litters are available every year. This is why you must check out its upcoming litters and make a reservation early on. You can learn more about its adoption process to get started.
Cavapoo Breeder Information:
5. Windy Acres Illinois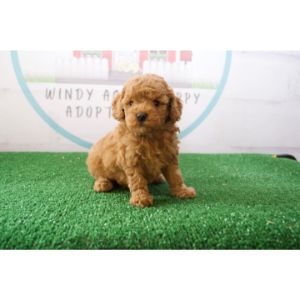 Windy Acres Illinois is also a great breeder that is worth your consideration. It is a part of a supportive community as it has partnered with various breeders across the state. You should adopt a dog from it as it follows the highest standards regarding socialization, nutrition, and health.
However, since it is a hobby breeder, only some litters are available each year, which is why you might need to wait a little while. The breeder will assist you so that you are able to find the puppy of your dreams.
Worth noting is that the breeder is selective in choosing pet parents for its puppies. They will interview you about your lifestyle and family before deciding to give you the puppy. When you adopt a Cavapoo from the breeder, you will benefit from a 2-year health guarantee. You can check out its available puppies to decide if you want to adopt a Cavoodle from them.
Cavapoo Breeder Information:
6. B & C Kennels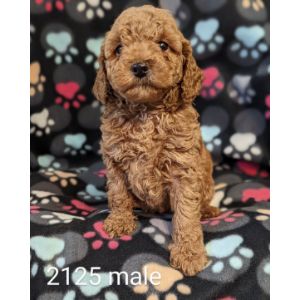 Last on the list of Cavapoo breeders in Illinois is B & C Kennels. Located in Clare, Illinois, this breeder is well-known for breeding high-quality pups. You will be glad to know that it will keep you posted about the latest updates concerning your Doodle. The dog you adopt will undergo crate conditioning and be trained for basic obedience.
Boasting an A rating with the Better Business Bureau, you can rest assured that it is a great option. From the moment the pups are born, they are socialized and trained. This is why you will get the best Cavapoos when you choose B & C Kennels.
Complimentary wellness exams are conducted to ensure that the puppies are perfectly healthy. They are also checked by a vet and neutered. Hence, you will not need to do anything.
Cavapoo Breeder Information:
Conclusion For Best Cavapoo Breeders In Illinois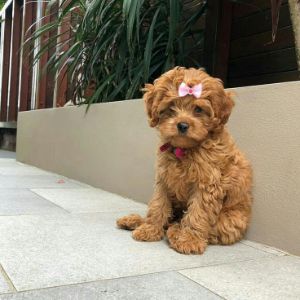 Now that you know about the best Cavapoo breeders in the state of Illinois, all you have to do is decide which breeder to select. Cavoodles are the perfect option for first-time dog owners as they can adapt to every environment.
However, the breed does experience separation anxiety. This is why you will have to keep it company. The breeder should help provide you with all the information you need. Hence, you have to choose the right breeder for the best experience.
The breeders listed here are some of the best, yet, we suggest you visit them before making a decision!
You will also like: