Today we are going to talk about the best British Shorthair breeders in The United States. If you're interested in adding a cat to your family, why not consider getting a British Shorthair? This popular breed has a laid-back disposition, an easy-to-groom coat, and a long lifespan, making them an ideal pet for homes with kids and dogs.
You don't have to travel overseas to find a British Shorthair London breeder. Instead, you can find several reputable breeders across the United States offering delightful kittens that meet breed standards established by the Cat Fanciers' Association and other breed-centric organizations.
Don't know where to start searching for a reputable British Shorthair breeder? Then, keep reading this list of our top picks.
Other articles you would like: Best Russian Blue Cat Breeders in the United States and 8 Best Ferret Breeders in the United States! (2023)
1. Tesoro Cattery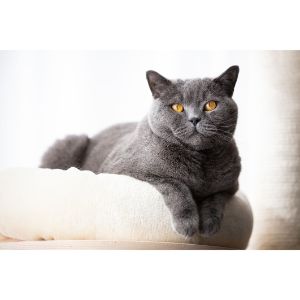 The first British Shorthair breeder we recommend checking out is Tesoro Cattery. Sophia Zhang specializes in breeding British Shorthairs with sound temperaments and minimal health issues for families interested in getting a friendly house cat. She also offers British Longhairs.
Typically, Zhang starts reserving her kittens to interested applicants when they're six to eight weeks old. If you're interested, you can send her a $500 non-refundable deposit with your application. Each kitten goes to their new home with up-to-date vaccinations and deworming and 30 days of health insurance.
All kittens also come with a three-month genetic health warranty for Hypertrophic Cardiomyopathy, a common feline heart disease, and Polycystic Kidney Disease, which leads to kidney failure. This British Shorthair breeder lets eligible applicants take a new companion home after ten to 12 weeks.
Tesoro Cattery Details:
2. Lionsheart Cattery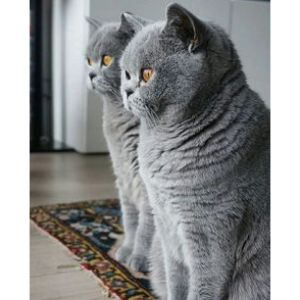 Lionsheart Cattery is an excellent option for anyone on the West Coast. Karina Vladi Abramian prioritizes producing litters with champion bloodlines that retain the breed's compact body and round head shape, typically called Original Cheshire Cats.
Several of her sires and dams are registered by The International Cat Association and undergo health evaluations to ensure they don't pass down specific genetic health issues.
This breeder's British Shorthair kittens go to their new homes fully vaccinated, dewormed, and microchipped when they're four months old. They also get trained to use a scratching post and litter box.
Lionsheart Cattery Details:
3. Ouachita British Shorthairs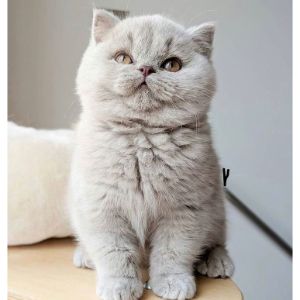 If you live near Arkansas, the best place to find healthy kittens is Ouachita British Shorthairs. Breeder Suzanne Henn is a licensed veterinarian who raises her kittens in a calm, loving home environment. She's also a member of The Cat Fanciers' Association.
Suzanne prioritizes getting her kittens accustomed to human contact and socializes them with their littermates to prepare them for life with their new families. What's more, she screens her breedable cats to ensure they don't have any congenital health issues.
To register your interest, you can send her a $1000 non-refundable deposit with your online application. The kittens can go to their new owners at least 12 weeks old. Each gets spayed or neutered, vaccinated, and dewormed. New owners receive a care package with a blanket, toy, and sample of kitten food.
Ouachita British Shorthairs Details:
4. Shining Blue Cats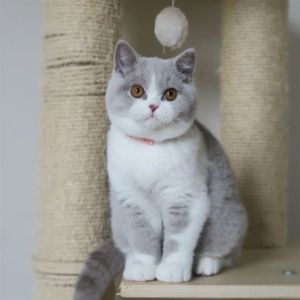 Shining Blue Cats can be found in the Pacific Northwest. Tatiana Perry offers kittens in classic solid coat colors, including lilac or blue. Her main concerns are the kitten's health and socialization to ensure they live long, healthy lives.
Tatiana's sires and dams have health clearances for kidney issues and Feline Immunodeficiency Virus, a condition that leaves your cat vulnerable to other diseases as their immune system combats FIV.
Interested applicants can send Tatiana a $500 non-refundable deposit to place a kitten on hold. Her British Shorthair kittens can go to their new homes when they're 12 to 15 weeks old. They're microchipped, vaccinated, and have a one-year health guarantee for congenital diseases.
Shining Blue Cats Details:
5. Miss Priss Brits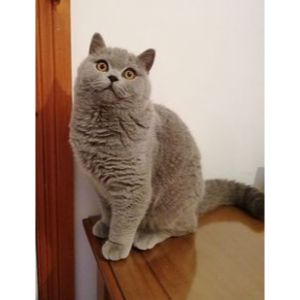 If you live in the Midwest region and want to add a British Shorthair to your family, consider reaching out to Becca O'Bryan at Miss Priss Brits. Each of the cattery's kittens is socialized with humans and dogs before being sent to a forever home.
All of her breedable cats test negative for feline leukemia. Coat color-wise, she specializes in breeding gold and silver British Shorthair kittens with European Champion and Grand Champion bloodlines.
Miss Priss Brits requires a $900 deposit to place a kitten on hold. However, returning customers are eligible for $500 discounts. Each kitten gets age-appropriate vaccinations, fecal testing, deworming, and blood testing before leaving the cattery. They also get 30 days of Trupanion pet insurance.
Miss Priss Brits Details:
6. Imagine Cattery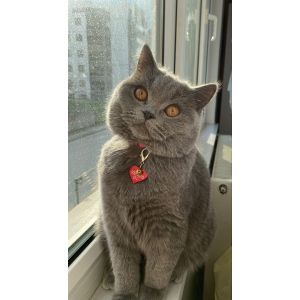 Imagine Cattery is a TICA-approved British Shorthair breeder in the Western United States. This breeder raises their cats in a secure, clean, cage-free indoor setting. Additionally, the kittens get accustomed to human touch and playtime with people of all ages (not to mention dogs).
The felines at Imagine Cattery have award-winning bloodlines from Australia and Russia. They come in a wide selection of coat colors and get tested for several genetic health issues.
Once the kittens are old enough to go to their new homes, they get vaccinated and dewormed. To declare your interest, you can send in an online application with information about your work schedule and family size.
Imagine Cattery Details:
7. Britland Cattery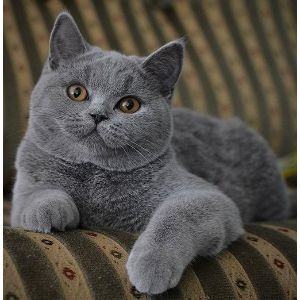 Another excellent TICA-registered British Shorthair breeder on the East Coast is Britland Cattery, located near Baltimore. Natalya Sproles raises her British Shorthairs in her home for anyone seeking a mellow yet friendly companion cat.
Natalya's sires and dams receive regular health evaluations before producing any litters. The youngest kittens start socializing early and get regular deworming and vaccinations. Eligible applicants must send a $500 non-refundable deposit to keep a kitten on hold.
All British Shorthair kittens get placed on a spay or neuter contract. New owners also receive a sample of cat food.
Britland Cattery Details:
8. Beauty Tracks Cattery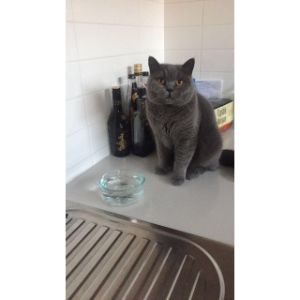 Beauty Tracks Cattery is a small, family-owned hobby breeder located halfway between Portland, Oregon, and Seattle, Washington, and is one of the Best British Shorthair breeders in the United States. Although Diana and Cynthia Falter primarily raise their British Shorthair kittens indoors, they occasionally take them outdoors for casual playtime and exploration.
Each parent cat gets tested for several genetic issues to ensure their kittens don't inherit them. Moreover, Beauty Tracks Cattery feeds their cats and kittens quality meat-based and dry food to promote proper nutrition.
You can send the cattery a $200 deposit if you're interested in one of their adorable kittens. Once you have an approved application, you'll get to take your new pet home after ten to 15 weeks. Every kitten receives vaccinations for Feline Distemper, upper respiratory infections, and other feline viruses, and goes home with a six-month health guarantee for genetic health issues.
Beauty Tracks Cattery Details:
Things To Consider When Choosing a Reputable British Shorthair Breeder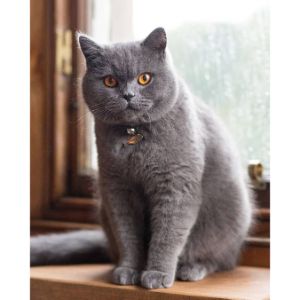 You'll need to consider several things before choosing a reputable British Shorthair breeder to make sure you get a kitten healthy enough to live a long life with their new family. If you're unsure where to start, consider the following.
Experience With the Breed
The best British Shorthair breeder should have plenty of experience working with or raising the breed. Seasoned breeders are a great source of insight for potential new cat owners with questions about how to keep their pets in top condition.
Health Coverage
Whether you plan on purchasing a kitten overseas from a British Shorthair London breeder or a closer US-based option, it's essential to find someone who is committed to the health of their cats.
Responsible breeders get their cats tested for various genetic health issues, such as heart or kidney issues and Hemophilia B, a blood clotting disorder. They also offer new owners genetic health guarantees for at least six months.
Pedigree Associations
If you're looking for an authentic, purebred British Shorthair, you'll need to find a breeder who specializes in bloodline quality. Breeders with champion bloodlines with at least four or five generations of cats are an ideal starting point.
This pedigree is also ideal to ensure that the breeder carefully selects their cats when producing litters and doesn't participate in inbreeding.
Spay or Neuter Policies
Many breeders incorporate a strict spay or neuter policy when selling their kittens to prevent unwanted litters and the development of uterine infections or testicular cancer.
They usually give new owners a contract telling them when to get their kitten fixed, typically when they're about six months old. Some breeders get their kittens spayed or neutered before sending them to their new homes.
Kittens' Ages
Most British Shorthair breeders sell their kittens when they're about ten to 15 weeks old. This time frame gives the kittens plenty of time to get proper socialization, weaned off their mother's milk, and receive age-appropriate vaccinations and deworming.
A breeder who sells a cat at a younger age is most likely an unethical kitten mill owner who puts profit over the safety and health of their litters.
What's the Cost of Buying a British Shorthair From a Breeder?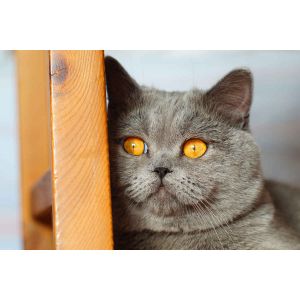 The cost of a kitten can vary from breeder to breeder. For instance, a British Shorthair London breeder may charge more for a kitten with an extensive purebred pedigree than a US-based option with a four-generation pedigree.
Some individuals sell kittens at the same price, regardless of gender or coat color. However, rare coat colors and patterns can increase the asking price. Moreover, a breeder may also charge buyers extra if they offer shipping or extended boarding.
Conclusion For "Best British Shorthair Breeders in The United States"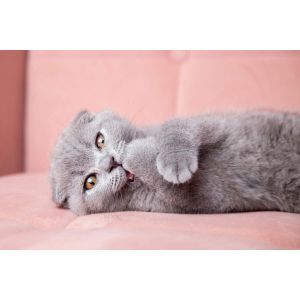 Several places across the United States offer healthy British Shorthair kittens without worrying about traveling internationally to get one from the UK. Selecting the best British Shorthair breeder can feel overwhelming, but doing extra research is worth it when looking for a quality, pedigreed pet.
Consider reaching out to CFA or TICA-approved breeders. They prioritize giving each cat a thorough health evaluation, raising them in a safe, indoor environment, and getting them accustomed to socializing with humans and animals.
This breed's mellow disposition, round head, and plush coat make them a great cat to have around your house and your family members. With this list on hand, you're one step closer to finding your new kitten.
You will also like:
For more information about the British Shorthair Breed, check out the video below: