Today we will talk about the best Ferret Breeders in the United States. Are you looking for the best ferret breeder in your local area? We don't blame you!
These cute creatures are ideal for pets. These naughty and cuddly animals can bring so much joy to your life! Whether you live in a small room, studio apartment, or like the idea of a tinier pet, ferrets are the ideal solution.
Before scrollingn down this list of Ferret breeders in the United States, you can check out these other breeder recommendations from our team at Breeder Best: Best Golden Retriever Breeders in New York and Best German Shepherd Breeders in New York.
Ferrets in the United States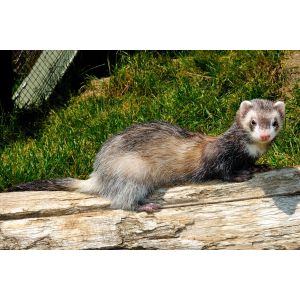 Ferrets are smart and fun animals that require a lot of care. Understanding the care rules for your ferret can help you make the best decisions as a pet owner.
Make sure you keep a few things in mind before you adopt or buy a ferret:
Give your ferret lots of exercise!
Buy the right meat to feed your ferret — ferrets usually eat upwards of 2.4 ounces of meat per day.
Your ferret is nocturnal, so it will spend most of the day sleeping and relaxing.
Listen to your ferret — chattering or hissing noises mean they are scared or afraid.
With that in mind, here's your list of the best Ferret breeders in the United States.
1. Fuzzy Ferrets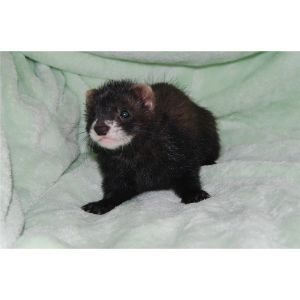 This small ferret sanctuary focuses on quality over quantity — they produce only limited litters per year and pride themselves on passionately breeding ferrets to go to loving homes. They focus on humane breeding practices emphasizing these cute creatures' health, happiness, and longevity!
Fuzzy Ferrets Details
Location: 8530 East 17th Avenue, Anchorage, AK 99504
Website: Fuzzy Ferrets 
2. West Coast Ferrets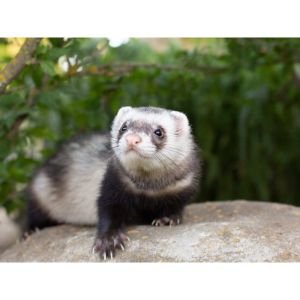 Plus, they make personalized gifts — you can give a proud ferret owner customized accessories and crate decorations! If you are interested in helping one of these cuddly creatures find a forever home, then this is the place to go.
West Coast Ferrets Details
3. Ferret Dreams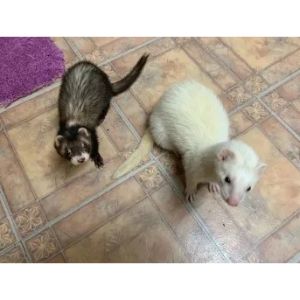 Since its inception in 2005, this ferret breeder has over 15 years of experience and has rescued thousands of ferrets from bad situations. This non-profit organization in Denver is trusted in the industry, and the State of Colorado licenses them.
You can rest assured that your future ferret is in good hands with their extensive network of volunteers, workers, and Board of Directors! Plus, you can attend a local ferret event every month to meet other like-minded owners who share the same love of these cuddly animals.
Ferret Dreams Details
Location: 2102 South Clarkson Street, Denver, CO 80210 
Website: Ferret Dreams 
4. The Ferret Association of Connecticut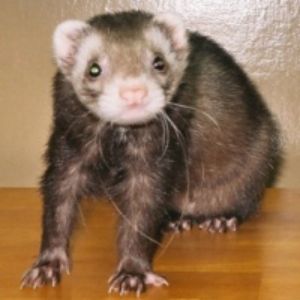 The Ferret Association of Connecticut is a non-profit organization focusing on all ferrets' long-term health, safety, and happiness. This organization is one of the oldest non-profits in the entire country! This reputable organization has lofty and long-term goals to help all ferrets and ferret owners provide safe homes.
Since its inception in 1991, the Ferret Association has remained steadfast with its goals and mission — they want to help as many ferrets as possible. Plus, their website offers helpful advice, care tips, and insight into shelters, national programs, and clubs to join as a fellow ferret lover.
They also have a rigorous adoption process that ensures all owners are qualified and trustworthy to care for a sweet ferret's life. This organization aims to place every ferret into a lifelong and loving home. For ferrets abandoned or given up by previous owners, the shelter offers them a place to relax and recuperate while looking for a new home.
A new adoptive parent can help a struggling ferret find a forever-loving household. The website is very thorough, offering other resources to future ferret owners, such as the pricing structure and care information. The price for adopting ferrets from this organization is as follows:
Adoption fees for ferrets 6 months to 1 year: $175
Adoption fees for two ferrets 6 months to 1 year: $300
Adoption fees for ferrets 1 to 3 years old: $150 
Adoption fees for two ferrets 1-3 years old: $250 
Adoption fees for ferrets 3-4 years old: $100  
The Ferret Association of Connecticut Details
5. Broward Ferret Rescue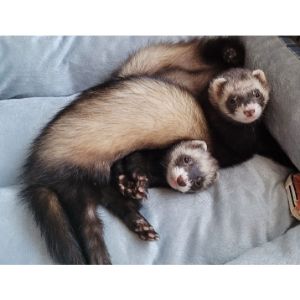 Broward Ferret Rescue Details
6. Kindness Matters Ferret Rescue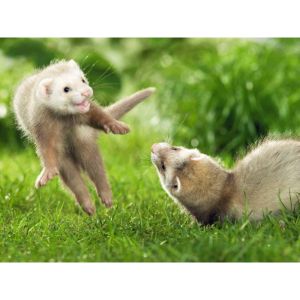 The mission of Debbie's business is simple:
Provide ferret education to future owners
Sell safe and high-quality ferret supplies
Find adoptive parents and foster homes for abandoned ferrets
Board ferrets who have been injured or abandoned
Accept surrendered ferrets
Promote kindness to animals
Kindness Matters Ferret Rescue Details
7. The Greater Chicago Ferret Association (GCFA)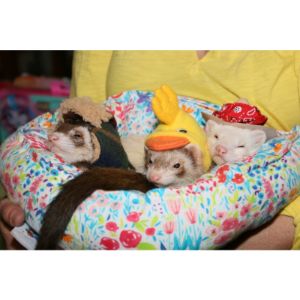 The Greater Chicago Ferret Association (GCFA) Details
8. Arizona Ferret Rescue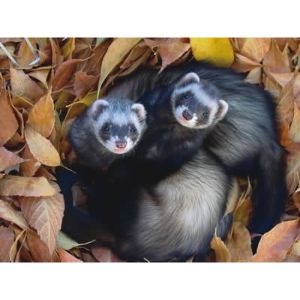 Arizona Ferret Rescue Details
How to Find a Reputable Ferret Breeder Near Me in the USA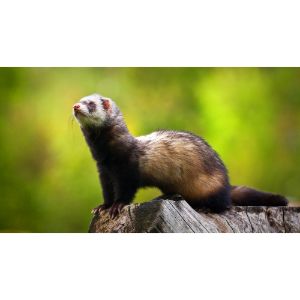 Preferences: Knowing what you would like can help you narrow the selection. Figure out what you want in a ferret — what type of ferret, what color do you prefer, and what age do you want? These characteristics can help you find a breeder that meets your needs.
Location: Finding a reputable breeder near me can make the process easier and quicker. Instead of finding breeders located on the other side of the country, finding a local breeder with positive reviews can speed up the adoption process and avoid paying shipping fees.
Type of ferret: The third thing to keep in mind is the type of ferret you want to adopt. Choosing a breeder that specializes in your preferred type of ferret can make the process easier and avoid disappointment in the long run. If you enjoy the look of light-colored ferrets, try and find a reputable breeder that mainly focuses on the nursing and health of light-colored ferrets.
Reputation: Lastly, you need to keep in mind the reputation of the breeder. Don't just choose someone because your friend recommended them — you should read online reviews of past and current clients to ensure the breeder is well-established and trustworthy in the industry.
Although many ferret breeders operate in the United States, it can be hard to narrow down this extensive list to find only trustworthy businesses, so we did the hard work for you!
Conclusion For The "Best Ferret Breeders in the United States"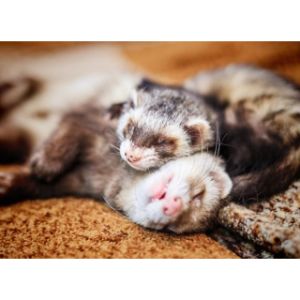 As you can see, many characteristics and stipulations go into adopting the perfect ferret. You want to make sure you read reviews and analyze a business' qualifications before choosing a ferret breeder to buy your forever pet. Choosing the right ferret breeder near me can ensure your pet is happy and healthy for many years!
For more guides similar to this list of Ferret breeders in the United States, you can check out:
Before bringing home a Ferret companion from a breeder in the United States, you can learn more by watching "What is a Ferret – Ferrets as Pets 101" down below: