Crossed between Cavalier King Charles Spaniels and Poodles, the Cavapoo dog breed is probably one of the cutest around. This is a breed of designer dog, so as expected, they can get a bit expensive. The average Cavapoo puppy costs around $1200 to over $2000 depending on which state you're purchasing from, and we've got the list of the best Cavapoo breeders in Michigan for you right here!
These dogs were first bred in Australia to be companion puppies just like the parent Poodles and Cocker Spaniels. They tend to be very small, with a soft curly coat and light coloring. Cavapoo dogs have an average lifespan of 12 to 15 years.
Cavapoo puppies have hypoallergenic coats, making them the ideal companion to have around small kids and people who have mild allergies. They tend to be very friendly and affectionate, so you can have them around other dogs as well. Cavapoo also aren't very loud, so you won't hear your neighbors complaining.
Other articles you may enjoy reading: 4 Best Goldendoodle Breeders In Michigan! (2023) and Top 5 Bernedoodle Breeders In Michigan! (2023)
Cavapoo Puppies In Michigan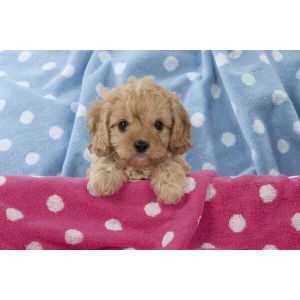 If you want to get one of these dolls of a pup for yourself, we suggest visiting a couple of local breeders. We know of a few that are pretty good at what they do, so we've decided to list them for you today.
Cavapoos are a designer breed, and as such, they need plenty of care and affection to be raised properly. Although designer breeds tend to have bad reputations because of their health and other issues, there are ethical breeders around that focus their intentions on producing happy and healthy puppies.
We have listed for you the best 5 Cavapoo breeders in Michigan so you can get a puppy of top quality:
1. 2 Sisters Cavaliers and Cavapoos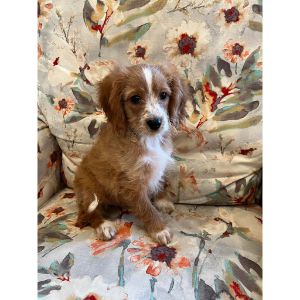 Two friends Jessica Reigstad & Bailie Henrickson are the proprietors behind 2 Sisters Cavaliers and Cavapoos. 2 Sisters is a small hobby breeding facility they've run since 2014. The breeder owns 10 acres of land where the puppies are allowed to play and socialize.
Associated Prices:
Prices of the puppies vary depending on the coats. The guarantees provided by the breeder include health testing done on the AKC and CKC registered parent dogs annually. The puppies receive their first doses of vaccinations and deworming medication before being sold. And all puppies come with the proper documentation and a veterinary checkup.
Other Relevant Information:
The puppies come with a guarantee from the breeder to be free of communicable diseases for 72 hours after he/ she is taken home. The puppies come with a 1-year health guarantee. And the breeder runs a foster program for adult breeder dogs. To know more, you can visit their website.
Cavapoo Breeder Information:
Check out for more: Best Maltipoo Breeders in Arizona and Best Cockapoo Breeders in Michigan
2. Cece's Cavapoos and Poodles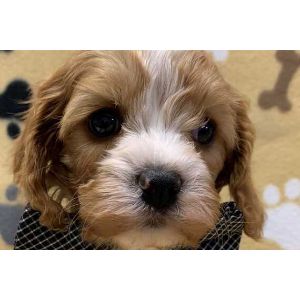 Mother-daughter duo Jessica and Grayce established Cece's Cavapoos and Poodles in 2020. Jessica is actually co-owner of another breeder on our list (2 sisters Cavaliers and Cavapoos) and has a lot of experience breeding puppies. Cece's is a hobby breeding facility initiated by Grayce with her mother.
Associated Prices:
For reserving a puppy, buyers must first send a non-refundable deposit of $500. The total costs for a puppy can range between $1500 and $3500 depending on whether they are sold at pet price or full AKC price. The prices for the puppies include a vet examination, 3 doses of deworming medicine, and their first set of vaccines.
Other Relevant Information:
There is no waiting list, so make sure to contact the buyer before sending a deposit. Cece's offers boarding services for adopted puppies at $100/ week and a snuggle blanket with the mom's scent for $50.
Cavapoo Breeder Information:
3. Woodhaven Pups Minnesota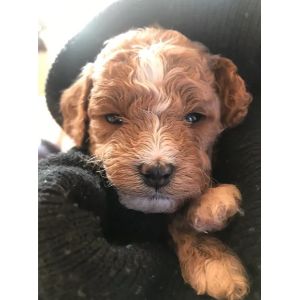 Woodhaven Pups is a small family breeder based in Minnesota. The owners are Jeff and Chris Church. Since this is a small breeder, the litters throughout the year are unplanned and sparse.
Associated Prices:
After your application has been approved, you need to pay a non-refundable deposit of $500 when the puppies are 5-6 weeks old. Once the puppies reach 8 weeks, you can take them home by paying the remainder of the full price $1800. The prices include age-appropriate vaccinations, deworming, a microchip and a puppy package.
Other Relevant Information:
The puppies come with a 1-year health guarantee. And the breeders offer military and police officers a 10% discount as a gesture for their service.
Cavapoo Breeder Information:
4. Cane Creek Doodles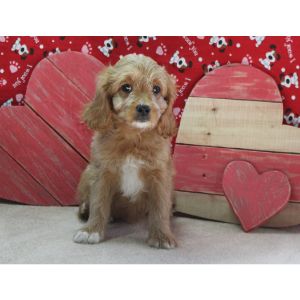 Run by the Kilanowski Family, Cane Creek Doodles is a family run breeder. The puppies at Crane Creek are handled since they are born and socialized with children.
Associated Prices:
Buyers can reserve puppies with a $1000 deposit which is later adjusted with the full price. Full prices of the puppies are assumed after they are born depending on the quality and color of their coats. Prices also include lifetime AKC registration, a microchip, a vet check-up with certificates, deworming, and vaccinations.
Other Relevant Information:
Puppies come with a 2-year health guarantee against hip dysplasia and retinal eye disease. The breeder will also provide lifetime support for you and your friends.
Cavapoo Breeder Information:
5. Ballyhara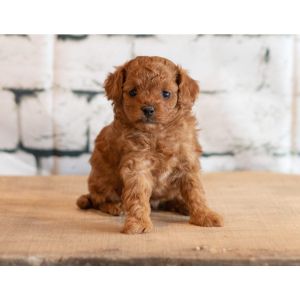 Ballyhara is run by a woman named Kelly, with over 25 years of experience in the dog breeding industry. The breeder is based on 20 acres of land for its Cavachon and Cavapoo puppies to play on.
Associated Prices:
Cavapoo puppies require a $300 non-refundable deposit to reserve. The full price of regular puppies, regardless of gender is $2000, and for Dark Reds is $2800. Prices include up-to-date vaccinations, deworming, a veterinary check-up, and a blanket for the puppy.
Other Relevant Information:
Puppies are given a 1-year health guarantee against congenital defects. The breeder is regularly inspected by the AKC.
Cavapoo Breeder Information:
Things To Consider When Selecting a Breeder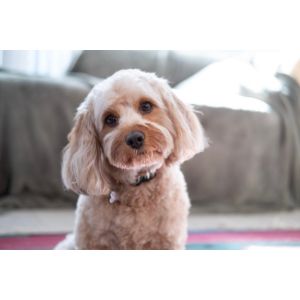 As we have mentioned earlier, Cavapoo pups are designer puppies. They are very expensive. So, you'll want to go to a great breeder who can provide a healthy puppy. Keep the following in mind when you're selecting that breeder:
The breeder should allow you to visit your potential new puppy at least once throughout the time after you pay the deposit. Seeing the facilities and meeting the breeding dogs will give you an insight into whether the breeding is running an ethical business.
Experience and Professionalism
It's always a bonus if the breeder has a long portfolio of experience breeding puppies. And maintaining a professional relationship while also being friendly is important as well.
If the breeder is asking a lot of questions to you about your experience with puppies, you can rest easy. This is an indication that the breeder really cares about the puppies and wants them to go to a good home.
Designer puppies tend to have more diseases than regular breeds. Cavapoos, specifically, have issues with retinal diseases, hip dysplasia and other congenital issues. You should make sure that the breeder health tests the parent dogs in compliance with the necessary standards before you make a purchase.
All breeders will usually leave testimonials of previous clients on their website. But if you go on its social media and check for comments and reviews there, you're more likely to find ones that haven't been altered in any way.
It's very important to look at truthful reviews of past clients before jumping in to buy a puppy from a certain breeder.
Questions You Should Ask Your Cavapoo Breeder
You should always make sure that you're well prepared and equipped to own a puppy and take on the responsibility of a new life. To make sure you haven't missed anything, take a look at this checklist of questions:
Are my puppy's parents' health tested for congenital diseases?
Can I bring my other dogs during visitation?
Will my puppy bark a lot?
Do I have to groom my puppy?
How often should I take my puppy to a professional groomer?
What kind of shampoo is good for Cavapoo puppies?
Is my puppy registered with the AKC?
Does my puppy have any vaccinations pending?
Will you provide support after the purchase is complete?
Have You Picked Your Favorite Cavapoo Breeder In Michigan?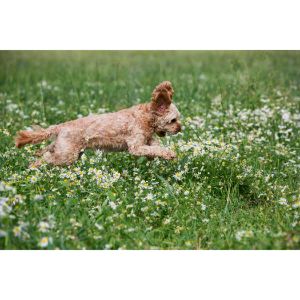 When researching breeders, you'll come across a lot of articles like ours that mention the same breeders. One pro tip is to compare the information between articles because a lot of the time, they may list inaccurate or outdated information.
It's actually just better that you do your own research about the breeder and go on the official website to scour for information. Whether you pick a breeder from our list or find one of your own, be sure to that it meets all of your requirements first.
You will also like: