Cavapoos are one of the most popular breeds in the UK and in Australia, which is why you may be looking for the best Cavapoo breeders in Mississippi, and they're becoming more and more popular in the United States, too! The Cavapoo is a designer breed that's the result of breeding a Cavalier King Charles Spaniel and a standard Poodle. They make great family pets as they're playful, affectionate, and extremely smart!
Other articles you would like: Cockapoo Breeders in Mississippi and Best Goldendoodle Breeders In Mississippi
Cavapoo Puppies In Mississippi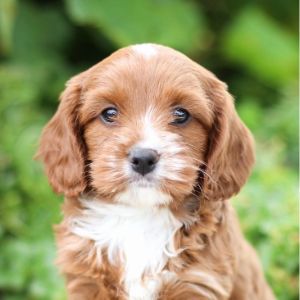 Mississippi families that wish to adopt a Cavapoo puppy from a breeder should take care to research kennels. It's important that would-be puppy parents choose a breeder that will care for puppies from an early age; the first weeks are critical for a puppy's health and social development.
Use this list of the top Cavapoo breeders in Mississippi to begin your search for your next healthy, happy family member.
Check out for more: Best Cavapoo Breeders In Virginia and Best Cavapoo Breeders In Florida
1. Grassy Ridge Kennels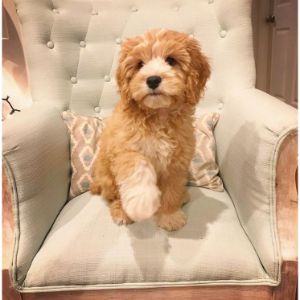 Grassy Ridge Kennels produces a variety of purebred and designer dogs, including pugs, Yorkies, and of course, Cavapoos! The kennel is located in Kokomo, Mississippi, a small town (with a population of just 150!) in the southern part of the state.
Grassy Ridge Kennels is USDA-licensed, and the facility is regularly inspected for cleanliness and to ensure they're meeting the organization's high standards. Your puppy will be fed quality food and will enjoy a comfortable, climate-controlled living space until pickup day.
To adopt a dog from Grassy Ridge Kennels, first view available puppies. Then, when you find a puppy you just can't live without, click on his or her picture to find pricing information as well as info about your dog's registration, parents, and personality. From there, you can place a deposit or pay for your pup in full.
Puppies will be thoroughly vet-checked, up to date with vaccines and deworming, and microchipped when it's time to go home with you. Contact the breeder about applicable health guarantees and the spay or neuter requirements for your dog.
Cavapoo Breeder Information:
2. CavaCuties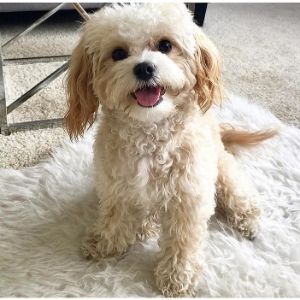 CavaCuties is another southern Mississippi breeder, and they specialize in the Cavapoo breed. CavaCuties is a family-owned and operated business; we love that all puppies are raised in the breeder's home, not in an unfriendly kennel.
Your CavaCuties pup will be well-socialized. In fact, the breeder's children are homeschooled, so your dog will have plenty of interaction with kids of varying ages.
CavaCuties breeds their puppies to be small; you can ask about the parentage of your pups to help determine the adult weight of your dog. Puppies are priced according to size and other characteristics. Dams and sires are tested to be free of common genetic conditions and other illnesses, and your pup will come to you up to date with veterinary care.
You'll need to apply for and place a deposit on your CavaCutie pup. Prices start at $2,500 but may cost more if a dog exhibits unique or highly sought-after traits. Puppies are sold as companions only, so you will have to agree to spay or neuter your pup. Note that this kennel may choose to alter pups prior to the pick-up day.
Cavapoo Breeder Information:
3. Greenfield Puppies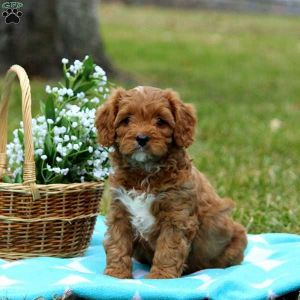 Greenfield Puppies is the next reputable Cavapoo breeder on our list, and while they're not based in Mississippi, the kennel does ship nationwide. This Pennsylvania-based kennel has been in business for over twenty years, and they use a guardian network to raise home-born-and-bred puppies of many different breeds.
Homes are scattered throughout PA and are frequently visited and photographed by the business to ensure that puppies are being raised humanely.
To find a Greenfield Puppy, you can first filter by breed. Then, you can narrow down your Cavapoo search by adding desired characteristics such as size and color. Once you find a puppy you wish to adopt, you can view pictures, pricing, and information about your dog's Gotcha Date and other facts.
Puppies sold in Pennsylvania are required to come with a 30-day guarantee, though some puppies' warranties may be longer. If you can't make it to Pennsylvania for puppy pickup, you can contact Greenfield Puppies about the total cost to ship or deliver your dog to Mississippi.
Cavapoo Breeder Information:
4. MNJ Kennels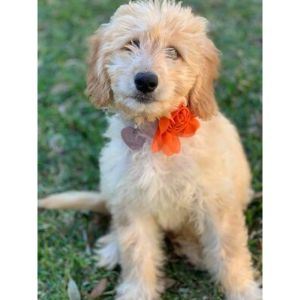 If you're on the Louisiana side of Mississippi, MNJ Kennels may be a convenient option for you. This breeder specializes in various doodle breeds and often has F1 Cavapoo available for adoption. There is usually a waiting list for pups, so be sure to express your interest as soon as you're ready to adopt a Cavapoo.
There is no fee to be placed on the waiting list for an MNJ Kennels puppy, but you'll need to fill out a short application. The kennel team wants to ensure that puppies are going home with appropriate families, and breeds and temperaments will be matched accordingly. The kennel will contact you once there are pups available, and you'll be given the option to place a deposit to hold a dog.
Deposits are $500 and are non-refundable; the total price of your dog may vary based on the characteristics of the dog. Pups will be current on vaccines and wormer, and you will be required to bring your new dog to the vet within a week of delivery or pickup.
Most adoptive families will be required to spay or neuter their dogs – contact the breeder for more information, as breeding rights may be available at an additional cost.
Cavapoo Breeder Information:
5. PuppySpot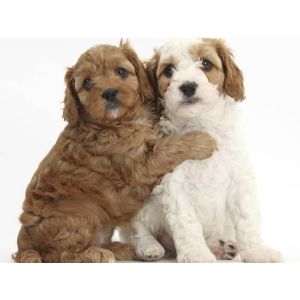 PuppySpot is a marketplace for puppies that are raised in USDA-certified homes across the United States. There is a physical kennel location in New Jersey, but the vast majority of puppies sold by PuppySpot are delivered via the company's private transportation – they even have their own air transport!
PuppySpot guarantees their dogs' health for ten years; depending upon his or her age, your dog is guaranteed to be free from contagious disease, genetic conditions, and more. Cavapoos are not recognized by the AKC, but should you decide on a purebred dog instead, your puppy will be eligible for registration.
To find a dog on PuppySpot, you can search by breed, then narrow down your search by size, age, and more. Once you select a dog, you'll be given access to details about the dog's price, age, pedigree, and more. Contact PuppySpot through your dog's link about shipping or delivery options.
Cavapoo Breeder Information:
6. Infinity Pups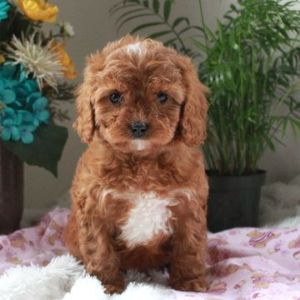 The last reputable Cavapoo breeder in Mississippi on our list is Infinity Pups. This kennel is another that operates on a network of guardian homes, so your puppy can be delivered to Mississippi from just about anywhere in the United States. Puppies are flown via major United States airlines to your local airport, where you will pick up your new family member.
Puppies come with a one-year health guarantee, and Infinity Pups will advocate for you should you have difficulty communicating with your Cavapoo breeder.
However, as you go through the adoption process, you will communicate directly with the breeder. This makes it easier to have confidence in your ability to find a breeder you trust to take optimal care of your puppy before he or she goes home with you.
Puppies sold through Infinity Pups are vaccinated and dewormed as is age appropriate; they will come with veterinary records. Some breeders may choose to microchip puppies before sending them home, but this must be discussed with individual kennels. Most breeders will require that you agree to spay or neuter your puppy by a certain age.
While there may or may not be Mississippi Cavapoo pups available at any given time, we love that Infinity Pups gives families the opportunity to interview kennel owners directly. Breeders encourage questions, and a good breeder will want to ensure that pups are appropriately matched to owners.
Cavapoo Breeder Information:
Finding The Best Cavapoo Breeder In Mississippi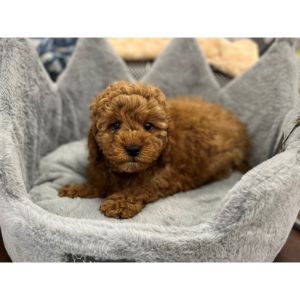 While Cavapoos have been an international favorite for quite some time, the designer breed is only beginning to grow in popularity in the United States. For this reason, it's important that adoptive families seek out reputable, responsible breeders.
Puppy mills are unsafe – and often inhumane – kennels that place more value on the money their pups generate than on the health and welfare of the dogs themselves. By adopting your Cavapoo from a responsible breeder, you can help combat puppy mills while also securing a new family friend that is healthy and well-socialized.
You will also like: