Today we are going to talk about the best livestock breeders in the United States, agriculture is a major industry in many states in rural areas. This encompasses different areas of interest such as livestock and farming.
If you are looking to be involved in agriculture, you may be looking for a livestock breeder. A livestock breeder is an individual who breeds animals for sale to either gain a product from the animal or use the animal itself for a service.
There are different livestock breeders available from dog breeders to bovine breeders. Bovine breeding is one of the most financially advantageous livestock to raise. This can earn you a decent salary if you are willing to put in the time and effort.
Some families will choose to start small as dog breeders and are still able to make some money. The average salary for a livestock breeder is $43,930. These are great ways to become involved in livestock breeding.
Other articles you would like: 8 Best British Shorthair Breeders in The United States! (2023) and 8 Best Chinchilla Breeders in The United States! (2023)
Bovine Breeders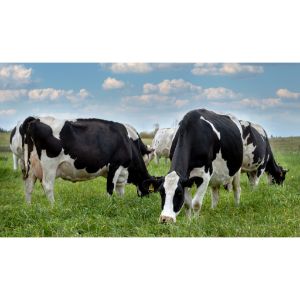 Another area of livestock breeding that is very popular is raising bovine or cattle. This works well for families with large amounts of land and can put in the time to frontload preparing care of these large animals.
While bovine breeding can work to earn someone a livable salary, they are costly to maintain with food, fencing, branding, and transporting. Because of this, you do need to have extra money to spend before deciding to invest in a bovine.
Cattle are commonly referred to as bovine as part of the Bovidae family. Other animals within that same family are bison, goats, and antelope. They have similarities in some bodily structures and are options for livestock breeding.
Best Livestock Breeders in the US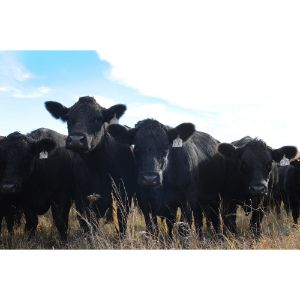 There are livestock breeders all over the United States. To search for an animal breeder can be exhausting, so here we have compiled a list of the best livestock breeders in the United States. These are not in any particular order. This is more to serve as an overview of some of the nation's leading livestock breeders.
1. Vom Haus Hall (Cook Farm Kennels)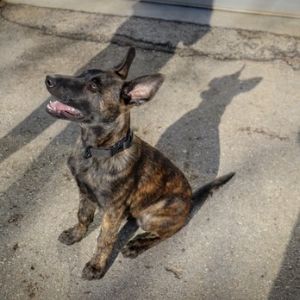 This dog breeder is located in North Carolina and has gained a reputation for being a trustworthy livestock breeder to do business with. They specialize in three dog breeds: German Shepherds, Belgian Malinois, and Dutch Shepherds.
Their animals have consistently been in good health and come with a guarantee from the owner to further verify their condition. Their dog breeding business also has an A+ rating from the Better Business Bureau according to their website.
Vom Haus Hall Details:
2. Dove Hill Labradors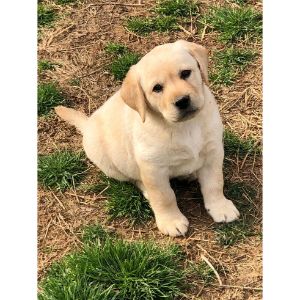 This next livestock breeder is another dog breeder specializing in Labradors. They commit to providing premium puppies and adult dogs, even listing specific conditions that their animals do not possess.
The owner received her Bachelor of Science in Animal Science because she invested in knowing more about the animals to serve them and preserve the natural qualities of the Labradors that they raise. This animal breeder takes pride in their work.
Dove Hill Labradors Details:
3. Arctic Akitas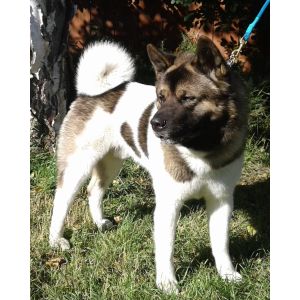 Arctic Akitas is a dog breeder based in Alaska. A noticeable trait about this livestock breeder is just how much care is placed on every single dog under their guardianship. They make sure the animals are healthy and even feed them premium dog food that will contain real ingredients such as meat and bones.
This dog breeder is invested in their dog's care even after they have left them. They will screen potential families to make sure that the family and the dog are a good fit, even insisting on refunding a purchase and taking a sold dog back if the environment does not feel safe for the animal.
Arctic Akitas Details:
4. Boulder Puppies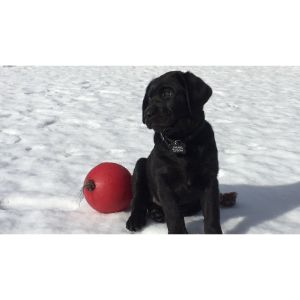 Bringing our list back to dog breeders, Boulder Puppies has been ranked among the 50 best in the entire United States. This Colorado-based business dedicated itself to ensuring that its dogs are developmentally ready for whatever home they may end up in beyond their walls. Their devoted time with the animals promotes acclimation with humans faster.
This livestock breeder offers a 2-year guarantee. That means you can return the puppy any time during those two years if there appears to be an issue or if you decide this is not a good fit for your family.
Boulder Puppies Details:
5. Country Acres Puppies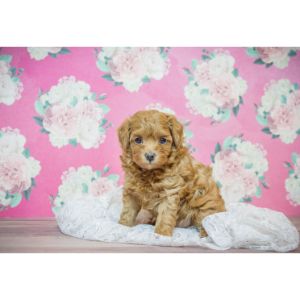 Country Acres Puppies originated and is located in Illinois. They have a unique offering of dog breeds including Maltese, Yorkies, Toy Red Poodles, Maltipoo, Morkie, Morkiepoo, and mini Goldendoodle puppies.
Their love for small dog breeds speaks for itself in their over 20 years of experience in the dog business. Some of their breeds raised are unique and not widely marketed. They have crossbred different breeds to present a dog that possesses the good qualities of several dogs.
This livestock breeder lets the customer see what puppies are about to be born and claimed on their website. Another unique feature about this particular business is that its sales are not limited to the immediate area.
They will sell to you even if you are not living in their area and can fly with your chosen puppy on the plane for a price. Of course, you must have seen the puppies in person first before that transaction can occur, but this is just a step that sets this group apart from the rest.
Country Acres Puppies Details:
6. Exact Classic Bulldogs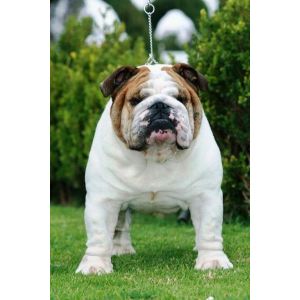 This next livestock breeder puts their animals first. Exact Classic Bulldogs is a member of the Bulldog Club of America Hall of Fame.
They have repeatedly produced high-performing dogs that have excelled at championships. AKC standards are a strict guideline for this animal breeder to ensure that you are getting consistent quality every time.
They are even selective in who they will sell to because they want to ensure there is a safe home for their bulldog before allowing them to leave the house. Livestock breeders who advocate for their animals show to be trustworthy in their products.
This Indiana-based business specifically denies business to such places as fraternity houses or pet stores. The care of the pet is important at Exact Classic Bulldogs.
Exact Classic Bulldogs Details:
7. Daynakin Great Danes LLC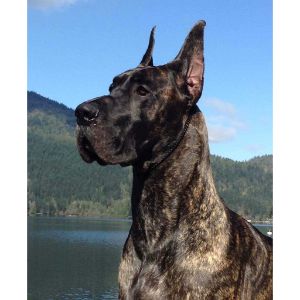 Are you looking for a livestock breeder who triple-checks that they are delivering high-quality animals? Daynakin Great Danes in Washington runs several tests over each of the dogs that they plan to sell to make sure that there are no defects or causes for concern.
They work to remediate any issues before they arise. They are a member of 5 prestigious Great Dane clubs and have been recognized as a meritable breeder by AKC.
Their dogs are specifically bred with the intention of shows and competitions which is why they do such thorough testing. Along with selling the Great Danes themselves, this small business will also offer classes for anyone seeking to be a better caregiver to a dog.
Daynakin Great Danes LLC Details:
8. Upstate German Shepherds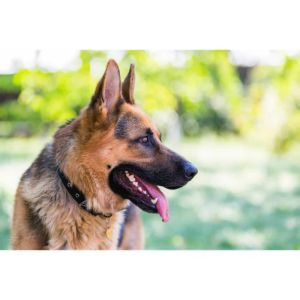 Upstate German Shepherds have ranked among the top dog breeders in New York. The owners display an impressive 60 years of experience working with these dogs and have a wealth of knowledge to offer the buyer when it is time to give the animal a new home.
This livestock breeder understands the importance of exercise and the outdoors for healthy well-being as a dog. They make sure the animals have wide spaces to roam and have dedicated themselves to nurturing these German Shepherds to grow them into animals ready for any home.
Upstate German Shepherds Details:
9. Darnall Ranch, Inc.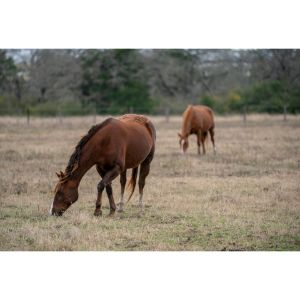 This next livestock breeder is an established bovine breeder whose family has devoted over 124 years to this business. This bovine breeder has expanded operations from the 150 heads of cattle that they started with to well past 1,700 cows. An even more impressive detail about this ranch was it winning the BIF award in 2013.
Beef Improvement Federation is a reputable organization in the bovine community. To win an award from the organization and earn recognition speaks volumes about the quality of work delivered at your operation consistently. The Beef Improvement Federation seeks out the ranches and individuals who have worked tirelessly and dedicated long hours for the cause of quality.
Darnall Ranch Details:
10. Bradley 3 Ranch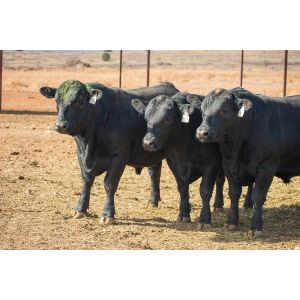 This Texas-based cattle ranch is leading the way for other livestock breeders. Almost 500 of their cows are registered, certifying that they are purebred. They have an incredible track record of maintaining a thriving Angus herd for over 50 years despite the early challenges.
Bradley 3 Ranch also started its own meat company that offered premium meats to the public from its top-of-the-line cattle. Because of the shift in breeding cattle for consumption, they focused more on building muscle in their cows. This has allowed them to sell meat to the public that is better and more robust than other competitor cattle meat on the market.
Bradley 3 Ranch Details:
Conclusion For "Best Livestock Breeders in The US"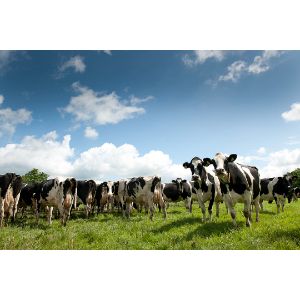 The principles of a good livestock breeder still hold no matter which type of animal you are looking to purchase. You want to make sure they are reputable and can deliver proof of what they are claiming. You need to see what type of environment the animals are in to ensure this animal breeder is legitimate.
You have to put in the work to establish your business, but this could very well be a way to supplement your salary or even replace it. Hopefully, with our list, you can narrow down your search for the best livestock breeders in the United States to find a breeder near you.
You will also like:
For more information about Animal Breeding, check out the video below: