Adopting a dog is an exciting journey that many people look forward to for their whole lives. The thought of bringing home a very own puppy feels most people with joy and a strong sense of anticipation, which is why we have a list of the best Maltipoo breeders in Utah for you.
The process of adopting a puppy is not as simple as it seems, however. There are a lot of factors that need to be considered before you can bring your puppy home, and one of the most important factors is which breeder you will adopt your puppy from.
Breeders play a really important role in the development of their dogs and puppies. They provide the early care that lays the foundation for good behavior will have it and healthy nutrition for their whole lives.
For this reason, it is vital that you select a breeder who has good breeding practices, an ethical approach to breeding, and a nurturing and loving demeanor. For breeds like Maltipoos, there are a lot of breeders to choose from in the country.
Other articles you may like: 5 Best Cavapoo Breeders In Utah! and 5 Best Aussiedoodle Breeders In Utah!
Maltipoo Puppies In Utah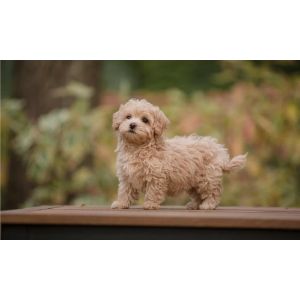 Maltipoos are very popular, and there are a lot of great breeders in and around Utah. If you live in Utah and are interested in adopting a Maltipoo puppy of your own, this is the perfect article for you.
To write this article, we conducted thorough research on all of the best Maltipoo breeders in Utah and the rest of the country. We know how tedious the process of trying to find the right breeder can be, which is why we decided to simplify things for you.
After conducting our research, we took our favorite Maltipoo breeders and included them on this list. We firmly believe that to be considered a good breeder you need to be ethical, responsible, kind, caring, and transparent about your breeding practices.
These were the criteria used to construct this list, so you can be confident that all breeders listed here are trustworthy and great options.
1. My Doodle Maltipoos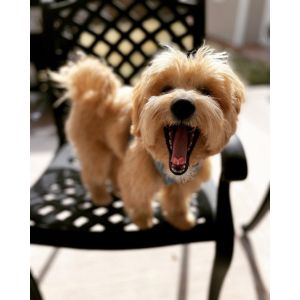 If you are looking for a reputable Maltipoo Breeder in Utah, look no further, as My Doodle Maltipoos is a great place to start. They are based out of Salt Lake City, Utah, and are breeding Maltipoos as a specialty.
This breeder prides itself on having litters of puppies that are genetically sound, healthy, and happy. They are trainable and intelligent dogs that take the best of both worlds from the Poodle and the Maltese dogs.
Temperament and health are two things that My Doodle Maltipoos make a priority. When they breed litters of Maltipoos they look for the best parents to partner together based upon temperament, health, coat, and color. These basic qualities come together to combine and form the perfect dog.
My Doodle Maltipoos offers a ten-year health guarantee on their Maltipoos. This is incredible, considering that most other reputable breeders will only offer up to two years on their guarantees.
This ten-year guarantee protects the owner and the dog from genetic defects or bad dispositions. The owner must ensure proper care of the dog to continue to receive this guarantee.
My Doodle Maltipoos is a breeder of Maltipoos in Utah that take pride in what they do. They offer the full care package for the parents and puppies. Puppies will be vaccinated and de-wormed before being adopted out.
They also offer microchips for owners who want the security of always knowing where their dog is. Training starts early, and this breeder offers education on how to continue the training so the owner and the puppy will become successful in their future together.
Maltipoo Breeder Information:
2. Puppy Love Utah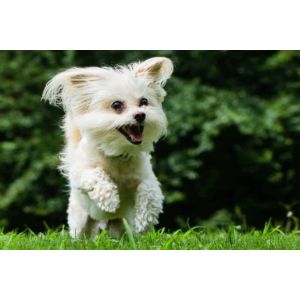 Other Maltipoo breeders in Utah include Puppy Love. Although it does not have its own website, it is posted under Good Dog, a reputable breeder community. They have deposit fees and puppy picking available, starting now, and they are expecting several litters of F1 and F1b Maltipoos.
They provide Maltipoos that are great in temperament and have shed-free hypoallergenic fur. They have stamps of approval from organizations that test their dogs genetically and look for altered DNA. These Maltipoos are stable, balanced, and healthy dogs that will not end up being corrupted because of faulty genetic codes.
Puppy Love Utah picks out the best of temperaments before litters are even in the works. It starts with the parents, and the breeders choose them among their best. From these litters come puppies that are offered ENS from a young age.
These puppies are also handled and socialized often. This is great for owners to have a solid foundation in which they bring their puppy home. Potty training can also be started but must be continued by the owner in order for it to remain successful.
Support is provided through this breeder during the entire process and even into the rest of the dog's life. This is great for new owners, and also there is a guardian family system to help prevent the entry of the Maltipoos into any shelter system.
Puppy Love truly cares for their puppies and sends them out vaccinated and de-wormed so as to give them the best foot forward in their new lives with new families.
Maltipoo Breeder Information:
3. Maltipoo Furbabies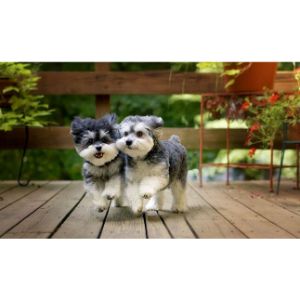 Maltipoo Furbabies is one of the most well-respected Maltipoo breeders in the country. They have a stellar reputation for producing some of the very best Maltipoos ever seen. Their philosophy is that everyone deserves the chance to earn the puppy of their dreams and that that puppy deserves to b as healthy and safe as possible.
They work extra hard to match each puppy with the perfect adoptive family. This means that they love to get to know each prospective adopter to discover their traits, quirks, tendencies, and wishes when it comes to pet ownership.
This breeder carefully plans each litter months in advance. They aim to select specific traits with each litter, and they are remarkably talented at this. Each of their puppies is not only aesthetically ideal but also has a charming position and all of the most ideal personality traits that Maltipoos can possess.
In order to produce puppies of the highest quality, however, this breeder only breeds around four litters per year. This means that their waiting list is incredibly long, and if you are interested in adopting from Maltipoo for babies, you should look into joining their waitlist as soon as possible.
Every puppy is raised by hand in their home and is given plenty of love and attention from the minute they are born. This early socialization helps prepare each puppy for whatever life may hold for them in your home, and you can be confident that they won't have any behavioral or temperamental issues.
The puppies are also carefully exposed to neurological, social, and environmental stimuli, all of which help the puppy develop into an even-tempered and well-rounded adult dog.
Maltipoo Breeder Information:
4. Five Star Kennels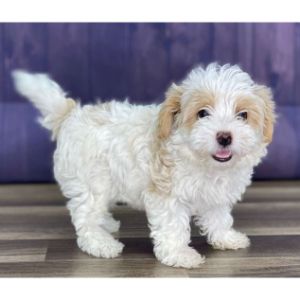 This superb family-owned and operated breeder is located in beautiful Laredo, Missouri, just a short trip from Utah. This breeder is incredibly passionate about raising Maltipoos, and their love for these dogs is evident in the superior quality of each puppy.
Although the parents do most of the work, this breeder's children also love to help out with raising and training the dogs. This means that each puppy has a lot of exposure to children and different social situations that help prepare them for life in your home.
Family is the top priority of this breeder, and they truly treat each puppy like a member of the family. They are incredibly devoted to raising and breeding the best possible dogs of the highest caliber.
They carefully plan each litter before breeding to ensure that they select the best traits that the breed has to offer. They only breed from genetically healthy and temperamentally ideal dogs, and they achieve this by conducting thorough genetic health tests. These tests help identify whether or not any dormant genetic health issues are present in adult dogs.
This breeder is famous for producing some of the highest quality multi Poohs in the country. All of their dogs have the ideal temperament and conform to breed standards in every single aspect.
They have a plethora of glowing reviews from satisfied customers going back multiple years. They consistently produce amazing litters and, on top of that, have a reputation for providing support not only for their puppies but their customers as well, which demonstrates just how wonderful this breeder is.
Each puppy adopted from five-star kennels comes with their initial inappropriate deworming treatments and vaccinations, a certificate of health signed by a trusted licensed veterinarian, and a puppy pack.
Maltipoo Breeder Information:
5. Pocketpoo's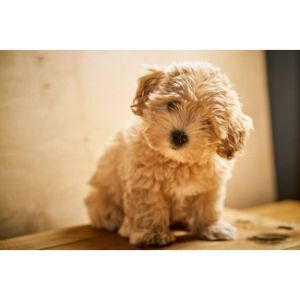 Concluding our list of the best Maltipoo breeders in Utah, this family-owned and operated breeder is located in Tennessee, which is a bit of a hike from Utah, but their puppies are well worth the travel. We absolutely adore this breeder, and we really respect their family-oriented approach and the specialized care they provide to each puppy that they breed.
They believe in offering a lifetime of support to each of their adoptive families, which means that you have a fabulous network of other adopters, as well as the invaluable resource of the breeder themselves.
From the minute each puppy is born, they are given endless support, socialization, and all sorts of enrichment to help them grow into even-tempered and lovable dogs.
When we say that breeders have an incredible amount of influence over the behavior and personality of dogs later in life, this breeder's treatment of their puppies helps them consistently produce some of the most lovable and social dogs possible.
This breeder truly feels as if each of their puppies is a genuine member of their family, and they strive to show them the love and support that they would show any other family member. For this reason, they tend to be pickier about who they are allowed to adopt a puppy. They want to make sure that each puppy finds the perfect family and vice versa.
To achieve this, they get to know the puppies' personalities incredibly well, and they also have potential adopters fill out questionnaires that capture their key personality metrics. They then compare the pool of doctors to the available puppies and find the very best match among those.
Their website is full of really helpful information and a lot of cute puppy pictures. If you are interested in adopting from them, head over to their site to join their waitlist today.
Maltipoo Breeder Information:
Conclusion For Best Maltipoo Breeders In Utah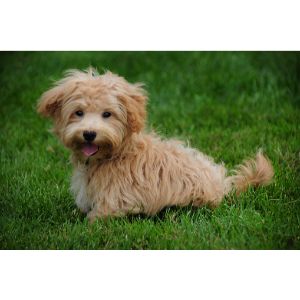 Trying to find the perfect breeder can be a tedious process that leaves many people feeling overwhelmed. Since it is so important to find a good breeder, many find the task of searching for one to be daunting.
We understand the struggle, which is why we decided to make life easier for you by conducting all of the research for you. We constructed this list with our top favorite Maltipoo breeders in Utah, and all of the breeders included here are ethical, responsible, caring, and experienced.
You can be confident that if you choose to purchase a puppy from one of the breeders on this list, your puppy will be happy, healthy, and a loving companion for many years to come.
You will also like: