Cockapoos are one of the oldest designer dogs. They were first bred in the early 60s. This designer dog comes in two generations (F1 and F1b), and both generations possess stunning characteristics, including a non-shedding coat, hypoallergenic nature, and outstanding temperaments, which is why we've compiled a list of the best Cockapoo breeders in Maryland for you right here!
Other articles you may also like: 4 Best Maltipoo Breeders In Maryland! and 4 Best Goldendoodle Breeders In Maryland!
Cockapoo Puppies In Maryland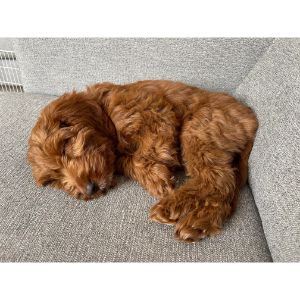 However, due to the saturation of the breeding industry, it is challenging to find trustworthy and reliable cockapoo breeders in Maryland.
There are many self-proclaimed, suspicious puppy mills and breeders out there, so pet parents need to be careful when buying a puppy. What you should do as a potential Cockapoo owner is to find a licensed and experienced breeder with good references. That way, you can meet your potential pup's parents, see where the pup was bred and raised, ask the breeder vital questions, etc.
We know how difficult it is to find the right breeder, so we created this article to help point you in the right direction. After extensive research, we have compiled a list of the best Cockapoo breeders in Maryland you can trust. These breeders know the best practices for breeding Cockapoos, to breeding regulations, and provide health guarantees for their puppies. Read on to see our top pick.
1. Autumn View Farm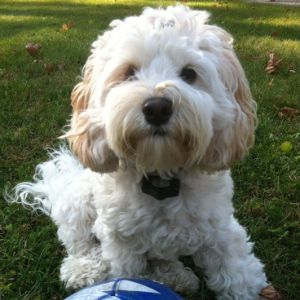 Family-owned breeding programs are known to produce some of the best quality puppies. That is because every family member plays a unique role in the breeding program, including the kids. Autumn View Farm is a family breeder with a lot of experience in breeding and raising puppies.
The farm is owned and managed by Stanley and Sandra Burdette – two highly experienced and well-educated breeders. The Burdette family is a member of the American Boer Goat Association; they have been raising Boers since 1999.
Stanley and Sandra have been producing and raising puppies for over 20 years in Mt. Airy, Maryland. Besides Cockapoos, this family breeds Cocker Spaniels, Doberman Pinschers, and Poodles. Autumn View Farm breeds for health, temperament, and quality.
They carefully select their sires and dams, ensuring they are perfectly healthy and from good-tempered bloodlines. In addition, they run complete health checks, ensuring they are free from congenital health issues before breeding.
All their puppies come with a written health guarantee to protect against genetic health problems. Other than that, the pups undergo a complete physical exam by a vet. Stanley and Sandra ensure the puppies receive age-appropriate vaccines and worming before leaving for their new home.
The family raises the puppies and dogs like their personal pets, providing them with a comfortable and undisturbed environment. In addition, Stanley and Sandra have a standard puppy nursery for moms giving birth.
Autumn View Farm has a high number of repeat customers because of its excellent reputation. Most of their customers testified to having peace of mind with their purchases. Another benefit of patronizing this breeder is that they help train the pups before sending them home.
Stanley and Sandra have experience in field and obedience training. They also train some of their dogs for hunting (strictly based on request).
Stanley and Sandra are full-time breeders, so they dedicated all their time to raising, caring for, and playing with their puppies. In addition to running the puppies through obedience training, Stanley and Sandra ensure they are well-socialized. They interact with the puppies every day, exposing them to daily activities in a home.
Cockapoo Breeder Information:
2. Ole Field Farm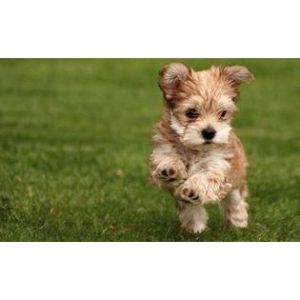 One of the best ways to identify a good breeder is how they respond to questions. Backyard breeders and puppy mills always shy away or ignore questions because they are inexperienced, uneducated about the breeding process, and have something to hide.
On the other hand, reputable breeders are confident and are willing to answer any question you ask them. Interestingly, Ole Field Farm is one such breeder. Ole Field Farm is a highly experienced family-owned breeding program.
Joyce Fleming is one of the masterminds behind this trustworthy breeding program. One of the key selling points of Ole Field Farm is that they offer free consultations. They are always available to answer any questions you might have amassed in your search for a puppy.
The good thing about their consultation service is that you can consult them without buying a puppy first. Ole Field Farm is more interested in having its puppies in homes where they are wanted. Hence, they have some strict measures to ensure the puppies are released to families that really want them.
Ole Field Farm is a proud breeder of small breed companions. They specialize in breeding and raising small companions like Cockapoos, Maltipoos, Poodles, and Schnoodles. You can rely on them for highly trained and perfectly healthy puppies.
In addition to selecting their breeding dogs from excellent bloodlines, the breeder conducts several health tests to ensure they are 100 percent healthy. Temperament assessment is also part of their selection process, as they aim to provide their customers with healthy and well-tempered puppies.
With a few decades of experience, Ole Field Farm has developed a perfect strategy for raising family-friendly puppies. They have a unique training program to prepare the puppies for various families and walks of life.
The puppies are adaptable, adjusting quickly to different environments and homes. Joyce Fleming also allows potential buyers to visit her home. However, visits are by appointment only. You can call her to book a visit day (Monday to Sunday) to see your puppy, the sires & dams, and where your new family member is raised.
Cockapoo Breeder Information:
3. Wind Horse Offering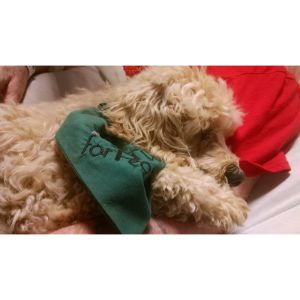 As you would probably guess, Wind Horse Offering is a renowned and well-respected horse breeder in Maryland. However, they are also focused on raising adorable and perfectly healthy puppies. Jeanne Davis is the founder and owner of this reputable breeding program.
She has over 30 years of experience breeding and raising quality puppies with excellent health and temperament. She selectively breeds first-generation and purebred puppies. Jeanne raises her puppies herself in her home, providing them with the care and love they need to thrive.
She does not release her puppies until eight weeks of age, having received their first shots of vaccines and regular wormings. All the puppies go home with a health guarantee, so you have nothing to worry about regarding the pup's health.
Her Cockapoos are well-socialized, active, versatile, and hypoallergenic. Each puppy is lovingly and selectively handled, ensuring they are raised with the love and care they deserve.
Jeanne breeds her puppies for soundness, disposition, and compatibility. She trained them to be highly adjustable, making them a great fit for several family types. In addition, Jeanne welcomes visitors to her home, but by appointment only.
She believes potential buyers have the right to see where their puppies are bred and raised. You can also ask her questions about this breed, the breeding program, and how best to raise your puppies.
However, she only sells her puppies to families or individuals that do not work or go to school full time. Someone has to be at home so they can be properly housebroken. Having someone around most times will also help continue their socialization. Jeanne has the right to disapprove or approve applications, so you have to meet her requirements to go home with her cuties.
Cockapoo Breeder Information:
4. Peek a Boo Cockapoo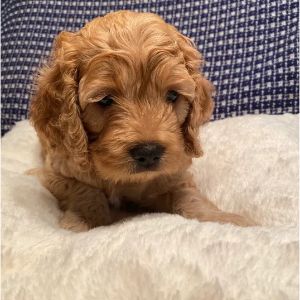 Our list of the best Cockapoo breeders in Maryland will not be complete without Peek a Boo Cockapoo. Peek a Boo Cockapoo is a family-owned breeding program. They raise and breed their puppies in their home, and they are socialized by the family members. The family breeds from a super healthy, happy bloodline. Health is one of the major focus areas of this breeder.
To ensure every litter turns out perfect, they feed the parent dogs with premium quality food to ensure the health of the developing puppies from conception. The moms receive special care from pregnancy until delivery. Their sires and dams are DNA-tested for genetic defects and other common health issues associated with this breed.
PBC adds an immune supplement (Nuvet Plus) to the puppies' diet plan to help with the transition and provide full-spectrum nutritional support to boost the immune and overall health of the puppies.
They also introduce the puppies to Early Neurological Stimulation, which helps enhance cardiovascular performance, stronger heartbeat, increased resistance to disease, and stronger adrenal glands.
Cockapoo Breeder Information:
Conclusion For Best Cockapoo Breeders In Maryland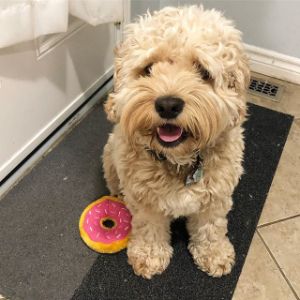 Cockapoos are amazing designer dogs that thrive in a family environment. They are also the perfect option for people with allergies and families with small children. These dogs are affectionate, curious, lively, and mischievous sometimes, and many people love them for their charming personalities.
You can get a perfectly healthy and well-trained puppy by contacting the Cockapoo breeders in Maryland listed above.
You will also like: